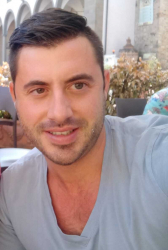 Latest posts by David Borgogni
(see all)
If you need to trim a tree or two, you'll want a pole saw – which is where our guide to the best Ryobi pole saws will come in handy!
An electric pole saw is essentially a small chainsaw on a stick, making it perfect for trimming hard-to-reach branches. Ryobi is a great brand, offering 4 different pole saws with varying price points and features.
But are pole saws safe to use? What should you look for in a pole saw? And which Ryobi pole saw is the best?
We'll answer all these questions, but first, let's look at how Ryobi's electric pole saws compare to each other.
At a Glance: Ryobi Electric Pole Saws
Who is Ryobi?
Ryobi is a Japanese manufacturer creating car components and electronic devices. It is well known for creating power tools. Founded in 1943, it has a long history and is considered a trustworthy, reliable brand.
You can expect to pay a bit more for Ryobi tools in terms of pricing, but mid-range prices, rather than high-end prices. There are cheaper tools out there, of course, but Ryobi tools are of good quality, so you may expect their tools to last longer. They typically come with a 3-5 year warranty, too.
What is an Electric Pole Saw?
So what is an electric pole saw?
Essentially, it's a saw attached to the end of the pole. You can get manual pole saws, but today we'll be focusing on electric models. Pole saws are used for trimming branches and tree limbs that are hard to reach, making them a handy forestry tool to have.
Pole saws can be used by anyone wanting to neaten up a tree in their yard, as well as professionals.
What to Look for in an Electric Pole Saw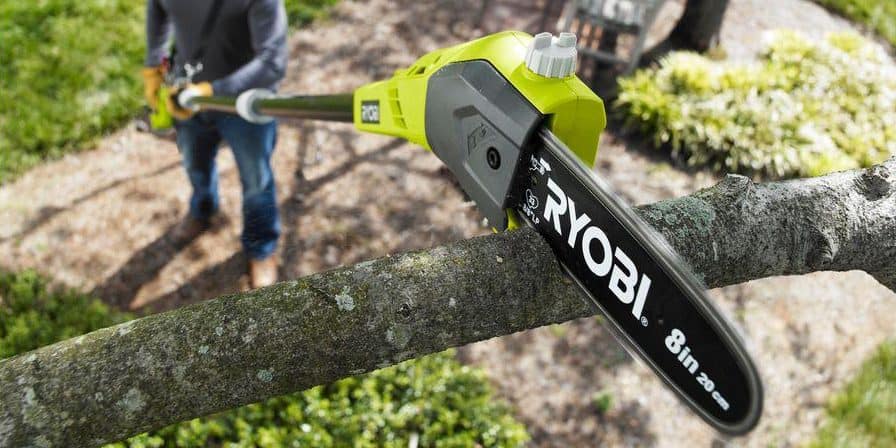 Before we go into Ryobi's electric pole saws in more detail, here are a few things to look for if you want to buy one:
Corded or Cordless?
You can get cordless or corded models. Which one you choose to go for is really down to personal preference. Corded models are great because you don't have to worry about charging batteries. However, you'll need to stay within range of an electrical outlet – so if you're dealing with trees that are far away from buildings, this won't work for you.
They have the advantage of being lightweight (due to the lack of battery attached) and being a bit more budget-friendly.
Cordless pole saws have an obvious advantage – you can use them anywhere, and you don't have to worry about power cords getting in the way. The downside is that they are heavier to carry, and they also tend to be more expensive.
If you just want to trim the trees in your yard occasionally, you may want to save yourself some money and go for a corded model. If you work with many trees or have a huge yard or outdoor space to keep on top of, you may want to go for a cordless model instead.
Power
The level of power will be measured in volts. The larger the number, the more powerful it is, which means it can deal with larger and thicker branches with relative ease.
Saw Size
The size of the actual saw can vary, but not by much – usually, pole saws are either 8 inches or 10 inches in length. 10-inch blades are better for cutting thicker branches, while 8 inches can deal with thinner branches just fine.
Length
The longer your pole saw, the further it can reach, meaning you can trim branches that would be otherwise difficult to access. Some poles are extendable, meaning you can make it stretch a bit further if you need it to. Pole saws can vary in length from 6-10 feet or more.
Shoulder Harness
Your pole saw should include a shoulder harness, allowing you to carry it with ease. These may be adjustable to your size.
Oiling
Pole saws require oiling – this involves filling a small oil reservoir using a small funnel. Some pole saws come with an automatic chain oiler, which means they provide the right amount of oil as the saw runs.
Chain Tensioning
Like all chainsaws, your pole saw tension would need to be adjusted from time to time. This can be done using a small tool, or you can go for a model that uses tool-less tensioning to make it slightly easier.
Warranty
Most power tools come with some kind of warranty. For example, Ryobi pole saws come with a 3-5-year tool warrantyFor example, as well as a 3-year warranty on batteries.
Best Ryobi Electric Pole Saws
Ryobi currently offers 4 electric pole saws. We'll go into each one in more detail, looking at their key specs as well as their pros and cons.
18V One+ 8″ Pole Saw – Best Budget Model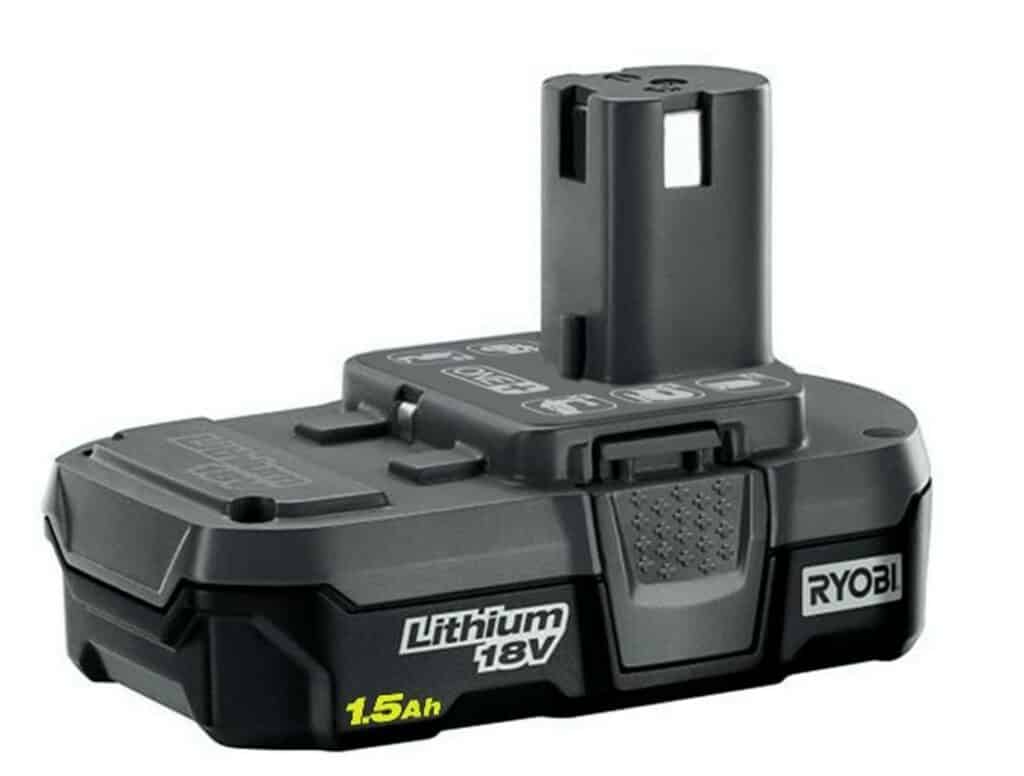 Key Specs
Corded or Cordless: Cordless
Voltage: 18V
Saw Size: 8 inch
Pole Length: 9.5 feet
Max. Cut Diameter: 6 inch
The 18V One+ 8″ Pole Saw is pretty good value for money for a cordless pole saw. It uses Ryobi's 18V One+ lithium-ion battery that works with over 100 Ryobi power tools.
It's a compact, slim pole saw with an 8-inch blade. This means it can fit into difficult spaces with ease but may not deal with thicker branches – it can cope with up to 6 inches, but no thicker. On the other hand, it's pretty powerful and can saw through branches quickly.
It can extend up to 9.5 feet, which is on the shorter side for Ryobi pole saws, which is the downside – you'll have to pay a bit more for a longer one.
In terms of extra features, it has an adjustable shoulder harness and tool-less chain tensioning, which means tightening your saw will be a little less fiddly.
Pros
Good value for money
Powerful
Includes chain-less tensioning
Cons
Pole length is short compared to other models
40V Attachment Capable 10″ Pole Saw – Most Versatile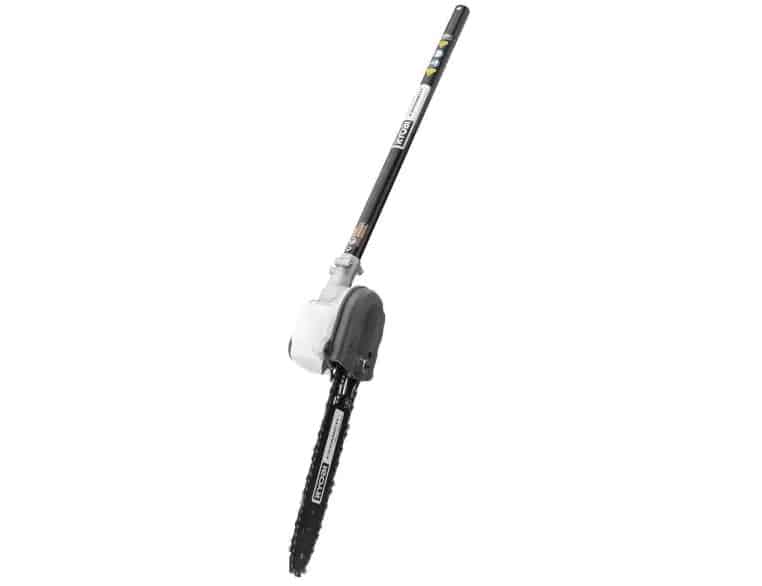 Key Specs
Corded or Cordless: Cordless
Voltage: 40V
Saw Size: 10 inches
Pole Length: 12 feet (using extension shaft) or 9.5 feet (without extension shaft)
Max. Cut Diameter: 8 inch
The 40V Attachment Capable 10″ Pole Saw is a versatile tool. It can be used with other Ryobi attachments, including a hedge trimmer, brush cutter, strimmer, and more. It uses the Ryobi 40V battery, which comes included, along with the charger. Although this one costs more upfront, you do get a lot for your money.
It's a compact pole saw with a slightly bigger blade at 10 inches. It can cut branches up to 8 inches, which is pretty thick, making it an ideal tool for bigger trees. It's a powerful tool, and it's easy to use.
Using the included extension shaft can reach up to 12 feet from the ground, making it a great choice for taller trees with difficult-to-reach branches.
As well as the battery, charger, and extension shaft also includes a chain tensioning hex key, and it has anti-vibration technology, making it smoother and easier to use.
Read also: How to Find The Best Pole Saw Attachments.
Pros
Versatile
Smooth and easy to use
Can handle tougher branches
The extension shaft allows you to reach high branches
Cons
It doesn't include tool-less tensioning
18V One+ 8″ Pole Saw With Battery and Charger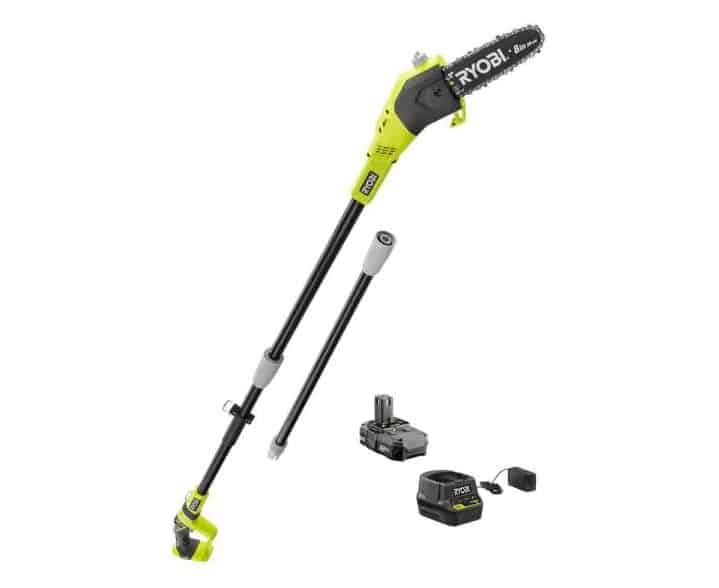 Key Specs
Corded or Cordless: Cordless
Voltage: 18V
Saw Size: 8 inch
Pole Length: 6.5 or 9.5 feet (adjustable)
Max. Cut Diameter: 6 inches.
The 18V One+ 8″ Pole Saw with Battery and Charger is fairly similar to the first model we looked at, but with small differences. It includes a battery and charger, making it more expensive upfront, but if you don't already own a Ryobi battery and charger, this is a good choice.
It's slimline and compact, with two pole length choices – 6.5 or 9.5 feet. This means it's a shorter pole saw, so it won't work if you have very tall trees. It can also only deal with branches up to 6 inches in diameter, so it won't be able to deal with particularly thick branches.
It has an automatic oiler system and an adjustable shoulder harness, which is great but lacks extra features.
Pros
Includes battery and charger
Pole can be adjusted to two different heights
Automatic oiler system included
Cons
Can't reach particularly tall branches
6 Amp Electric 8″ Pole Saw – Best Corded Pole Saw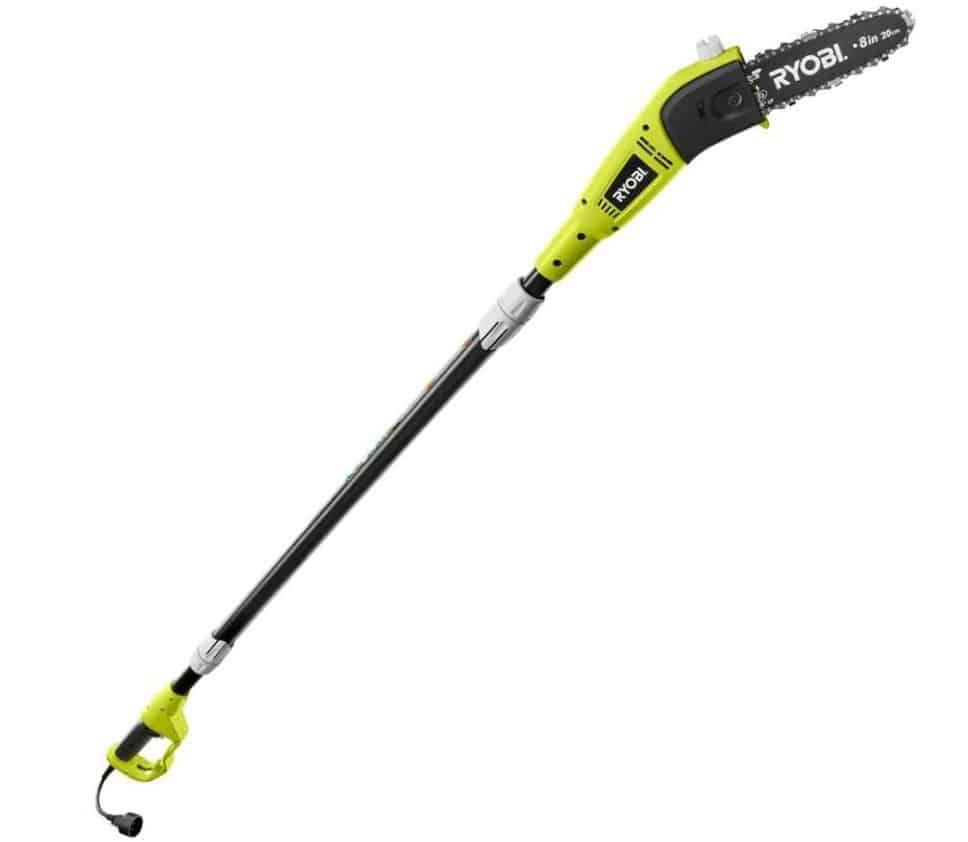 Key Specs
Corded or Cordless: Corded
Voltage: 6 amp
Saw Size: 8 inch
Pole Length: 9 feet
Max. Cut Diameter: 6 inches.
The 6 Amp Electric 8″ Pole Saw is a good option if you want to go for a corded pole saw. It's not particularly powerful in terms of amps, but you won't have to worry about buying (and charging) any batteries.
It's fairly slimline like the other Ryobi pole saws, and it can cut smaller branches up to 6 inches in thickness. It has a telescoping pole that can reach up to 9 feet, so not the tallest – it's better suited for smaller trees in your yard, for example.
It has an automatic oiler system and an adjustable shoulder strap.
Pros
Automatic oiler system included
Good price point
Good choice if you want a corded model
Cons
Not suited for particularly tall or thick branches
Frequently Asked Questions
Before you go, let's look at the most frequently asked questions about pole saws:
Question: Are Ryobi tools considered to be reliable?
Answer: Yes, Ryobi is considered to be a good brand. Plus, you will get a good warranty (usually 3 or 5 years), so you will be protected if there is a manufacturing defect. They're considered to be a mid-range brand, so not the most expensive, but not the cheapest.
Question: How can I stay safe using a pole saw?
Answer: Using a pole saw can be risky if you don't follow basic safety procedures. Here are a few things you should always do:
• Read the manufacturers' instructions – even if you think it's boring, you should read through the instructions carefully before you begin using your new pole saw
• Wear protective gear – this includes a hard hat (to protect you from heavy falling branches), a mask, goggles, work gloves, and good footwear. Make sure you go for footwear that completely covers your feet, like work boots. Also, you should tie back your hair if it's long, and avoid jewelry and loose items of clothing.
• Only use it for trimming branches – pole saws are designed to deal with tree branches. They are not designed to be used on bushes, foliage, shrubs, and so on (unless it comes with a special attachment for that). If you try to cut trees or plants too big or too small, you risk your safety.
• Use your pole saw in good conditions – avoid using it on particularly wet or windy days.
• Clear the area – make sure to keep people (and pets) away as you work
• Check your pole saw regularly – make sure that it is properly oiled and tensioned and that there are no faults or damages. If you're using a corded model, make sure you check the cord in case it is frayed or damaged in any way.
• Store it properly – make sure you store your tool in a protective case and out of reach of children and animals
When using your pole saw, make sure to keep it upright, and don't make cuts that are directly above you – this will put you in danger of falling tree branches. You should also ensure that you keep both feet firmly planted on the ground as you work and use both hands to operate the pole saw.
Question: Are pole saws safer than chain saws?
Answer: Pole saws and chain saws can be very dangerous when not used safely and can cause serious injuries. That's why it's so important to follow safety instructions. Pole saws are both sharp and powerful and therefore do pose a bit of a risk.
Having said that, pole saws are considered to be slightly easier to use than chainsaws. Chainsaws are super powerful and heavy and therefore pose a bit more of a risk in terms of being used incorrectly.
Question: What's the advantage of using an electric pole saw?
Answer: Essentially it comes down to power. Electric pole saws will give you more power, making it a lot easier on your arms to use, and it should allow you to work much more quickly. A hand pole saw will be cheaper to buy, so if you only have a couple of small branches to trim, you could look into getting one of those instead.
Question: Can a pole saw cut down a tree?
Answer: A pole saw can cut branches up to the specified thickness (usually 6-8 inches). It's only designed to trim branches, so if you need to cut down a whole tree – you'll need a chainsaw for that!
It's always best to stick to the job that is designed for the specific tool you have, to protect yourself.
Our Final Thoughts on Best Ryobi Pole Saws
If we had to pick one favorite Ryobi pole saw, we'd probably pick the 40V Attachment Capable 10″ Pole Saw. Yes, it costs more, but it has the longest pole length, it comes with a battery and charger included. It's versatile too, so if you like Ryobi and you want to invest in some attachments, you can do a lot of different tasks with this particular model.
Having said that, all the Ryobi pole saws are great – they have good warranties, they last for a long time, and they're fairly affordable compared to more expensive brands. Any of them would make a great addition to your power tool collection. If you only need to use one occasionally in your yard, you could go for the 6 Amp Electric 8″ Pole Saw to save having to worry about charging batteries.
Hopefully, this has helped you to understand the difference between the different pole saws Ryobi has to offer, so you can find the best one for you!