Finding forestry tools that are both affordable and high quality can be a tough job. There are many options ranging from inexpensive tools meant for home use to tools that cost thousands of dollars and are meant for a professional setting.
Finding the right tool for your needs can take time and effort that you may not have or want to expend. In the hustle and bustle of the modern working world, it can be hard to set time apart to search the web for the tools you need for your trade.
That's why we created The Forestry Pros, so you can spend less time searching the internet for information on wood, forestry training, and products and more time working on the projects that spark your passion!
Our experts have knowledge in various areas of the industry, from building their own furniture and cabinetry to experts who specialize in plant genetics and breeding. They can help you find the best chainsaw while also giving you a deep dive into various tree species and what makes them special and perfect for your project. They want to help everyone, regardless of skill, find the right tools for their needs and get back to the projects and jobs that
The Forestry Pros Mission
Our Mission At The Forestry Pros is to help you find the best forestry tools for your needs. We strive to keep you up to date on new products, training programs, and other woodland-related topics. We know that when it comes to forestry, it's essential to spend your money on quality products that stand the test of time and keep you safe from harm. We want to be a place where experienced foresters and home DIYers can find information to help their projects succeed.
Whether you are an experienced forester or trying to find tools for your home garage, our experienced team is here to guide you with all the information you need. Need to know how to find the best cordless pole saw or mini chainsaw? Well, we've got you!
We have comprehensive guides on trees & wood, tools, sawmills, firewood, and forestry training.
How We Bring You Content
Our writing team combines their experience as writers and research skills with their love and knowledge of forestry. We hire forestry experts who bring a variety of expertise to the site, from tree experts with degrees focused on plant life to chainsaw masters who can create art out of wood. They know the ins and outs of all things forestry, the products involved, and how to test them. They take their time to get to know each product and make sure it holds up against safety and continuous use.
Our team of skilled editors takes time to evaluate each article to ensure it meets our high standards. We strive for authentic but factual content that flows effortlessly and is formatted to perfection. Our editors are always looking for ways to improve the content we offer and individual articles we publish. They keep us updated and relevant!
Lastly, you, our readers, are essential to our improvement and growth process. You help us create better content and expand what we offer. If you have any suggestions, please contact us!
Our Core Values
Adventure,
Environment
Expertise
Guidance
Performance.
Featured Writers
Meet Our Featured Writers!
Lacey Jackson

Lacey finds a lot of solace in the forest, but she understands that in order to enjoy what the forest has to offer her, she also has to maintain it. Currently, she lives on a forested property and spent quite a bit of time learning how to take care of the property. 
Lacey has applied those skills to other aspects of her life and often clears paths for mountain biking competitions and horse endurance races. Now she brings that knowledge to Forestry Pros to help others learn about the importance of maintaining and properly clearly forested areas. 
What advice do you have for someone who is interested in this trade?
Never underestimate the importance of safety. I've seen many people try to jury-rig situations, especially when felling trees or moving logs, and it's always been risky. You have to trust your equipment and a big part of that trust comes from knowing how it works, reading the manuals, always knowing where your hands are, and making sure you take that extra moment to pause and carefully review all safety measures.
Do you have a favorite type of wood to work with?
I love working with Manzanita. I know it comes with many risks, primarily how prone it is to cracking as it dries, but I love the color.
What are your favorite tools of the trade?
I love winches. I have come to appreciate just how useful they can be in various situations. Just because you think you are strong enough to deadlift a stump or push a log out of the way doesn't mean you should, especially when you have winches in the back of your truck.
Candace Osmond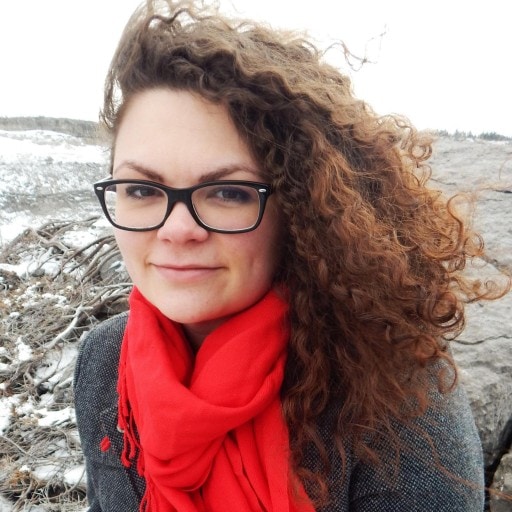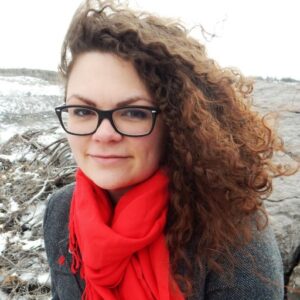 Candance grew up watching her father run a lumber mill and work as a journeyman carpenter. As she watched him hone his craft, she learned about various types of wood and the art of woodworking. Her time spent learning about Forestry with her dad sparked a lifelong interest and passion. 
As an adult, she worked in the construction industry as a designer and certified wood specialist. She loves sharing her knowledge of wood, woodworking, and the tools of the trade with others so they can get the most of their time in the forest or in the shop. 
What advice do you have for someone who is interested in this trade?
Know your woods. Each species behaves differently and requires different tools and techniques for cutting and building.
Do you have a favorite type of wood to work with?
I love maple! It's a beautiful semi-hardwood that cut wonderfully and makes great furniture and cabinetry.
What are your favorite tools of the trade?
I think portable sawmills are one of the best tools you can invest in. Especially if you're tackling a large project like building a home or thinking about starting a lumber business of any kind.