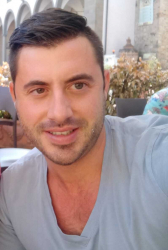 Latest posts by David Borgogni
(see all)
Today we're excited to be running through and discussing an ever-popular chainsaw that those in the know claim to have very few faults. Despite being discontinued in 2011, the Husqvarna 359 is still a popular choice amongst people looking for a second-hand saw. But what is all the fuss about? We explain all in our Husqvarna 359 review and guide.
Husqvarna is a brand synonymous with designing and building quality tools. Their chainsaws, in particular, have gained a reputation for being both powerful and reliable enough to be used across all settings, from domestic right through to professional.
In this review and guide, we'll be exploring the 359 in detail. We'll outline its key specifications and features, discuss its pros and cons, and give you some alternatives to think about before rounding off some thoughts of our own.
But before we get into the details, let's look at the key specifications of the Husqvarna 359 chainsaw.
Husqvarna 359 Key Specifications
| | |
| --- | --- |
| Power | 3.9 horsepower |
| Engine size | 59cc |
| Weight | 12.1 lbs |
| Tank size | 1.44 pints |
| Latest price | Check here for the latest price  |
Core Features of the Husqvarna 359
When you're looking to buy any new product, it's always important to know what exactly is on offer. The core features of any power tool can vary dramatically depending on who the tool is aimed at and what jobs the tool is designed for. This is particularly true with gas-powered chainsaws.
These are the core features that the Husqvarna 359 brings to the table.
Anti Vibration Dampners
Husqvarna is well known for its LowVib technology that comes with its newer products. These anti-vibration dampeners were the precursor to that technology and helped shape that modern-day feature. On the 359, the technology is not quite as advanced as on the newer models. That being said, it still does a great job at reducing the amount of vibration that a user will be exposed to while they work.
Durable Magnesium Crankcase
One of the things that makes this still such a popular chainsaw 10 years after its discontinuation is the quality of materials used to build it. The magnesium crankcase is a prime example of this and is regarded as one of the best crankcases the company produced. Any cracks rarely appeared in it, which allows the chainsaw to keep going, even after so many years.
Centrifugal Air Cleaning System
This clever design feature means that dust and debris that is sucked in while the engine is in operation can be separated and kept away from the filter. This means an extended life and reduced maintenance involved. The air filter is one of the most common causes of maintenance problems for any combustions engine. Keeping it clear means the engine can continue to bring in the required oxygen levels.
Ergonomic Angled Front Handle
A chainsaw that can cut is one thing, but a chainsaw that cuts easily is quite another. Ergonomics is a key part of any large power tool and none more than a chainsaw. Being able to hold the unit comfortably and securely while working means you'll be able to do so for longer and with far better results. The 359 features an angled front handle and a wrap-around auxiliary one, both of which help with stability while you work.
Adjustable Oil Pump
Another necessity for an efficient engine is an adjustable oil pump. This pump supplies just the right amount of oil to the engine, depending on the situation. If, for example, you're completing some particularly tough work, then the pump can release more oil. This better lubricates the engine, keeps it running for longer, and helps mitigate maintenance issues.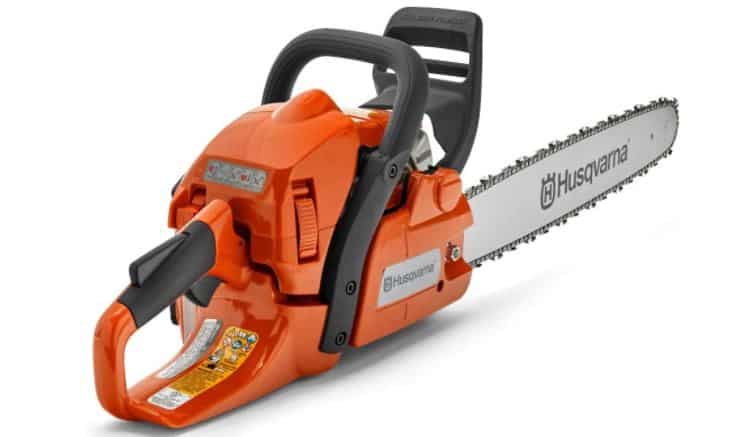 Side-mounted Chain Tensioner
A must for all quality chainsaws is a side-mounted chain tensioner. This gives the operator easier access to the chain and avoids having to come into direct contact with the sharp and dangerous cutting chain. Instead, simply use a screwdriver to adjust tension depending on the job at hand.
Compression Release Button For Easy Starting
To make the 359 easy to start, the engine has been fitted with a compression release system that extends valve opening times while you start her up. These extended open valve windows mean the ignition has more time to work, and getting the engine to fire becomes easier.
Easy Start Choke & Stop Control
Another way the 359 has been designed to start easily is by including an easy start choke and stop control system. All you need to do is open the choke while starting the chainsaw and slowly close it as the engine fires and heats up – all made that much easier by the simple system in place.
How Does The Husqvarna 359 Perform?
As you would come to expect from an established brand like Husqvarna, the 359 delivers. Its 59cc engine delivers enough power to get most medium and smaller jobs done, making it the ideal saw for both domestic and professional use.
In terms of cutting power, the 359 comes with a detachable cutting arm that means you can switch between a 20 or 24-inch blade. This allows you to tackle a range of jobs, with the 24-inch arm being perfect for larger trees and the smaller arm making it more maneuverable for use around the yard or felling smaller trees.
The reason that this particular Husky is still so popular after nearly 10 years of not being in production is how reliable it is. Whereas modern tech is all the rage these days, when the 359 was being made, it was all about reliability and ruggedness. The fact that these things still go for hundreds of dollars is a testament to that.
The design features that allowed this model to establish itself as one the more popular ones were the automatic oil pump, strong crankcase, and centrifugal air cleaning system. All of these things were designed to improve reliability instead of user experience and comfort, something that paid off in the long run.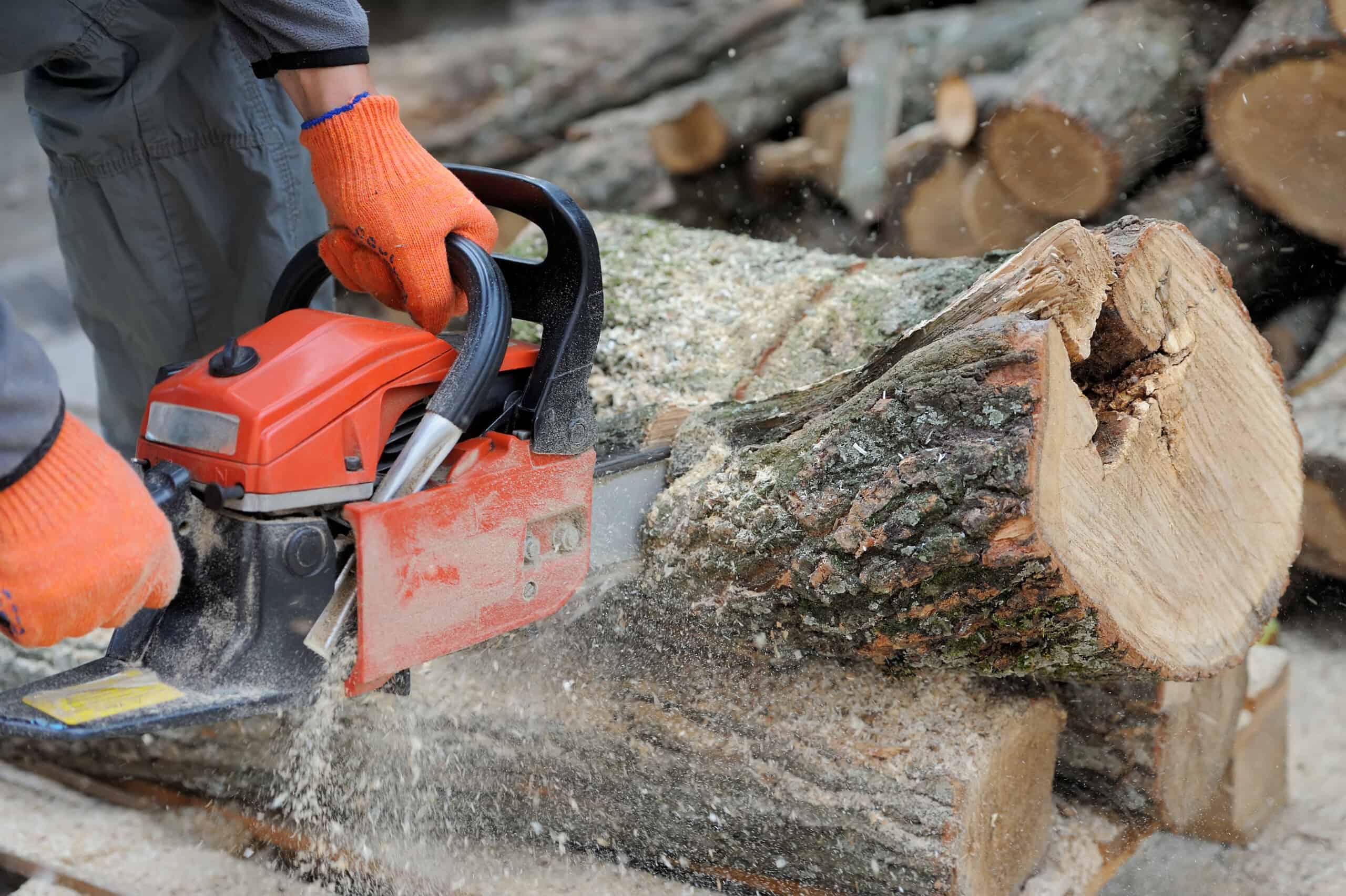 Away from the solidity of the engine, the rest of the chainsaw is also pretty good. The ergonomic handles work well and provide enough grip options to allow you to cut in awkward positions. The wrap-around handle, in particular, makes using this chainsaw a piece of cake.
Pros of the Husqvarna 359
As we have established, this Husqvarna 359 is suitable for use around your backyard as well as in a commercial capacity. Here, we'll take a closer look at the pros of the 359 and delve deeper into why you may want to get yourself one.
Supreme Reliability
That really is the main selling point of the 359. It has been proven to perform well, even after years of use. It's this reason that they are still so sought after 10 years after they were discontinued.
Clever Design Features
The main reason for them being so reliable was the design features that Husqvarna included in the original model. Elements like the automatic oil pump, centrifugal air cleaning system and tough build materials meant that the 359 could keep going, no matter what you throw at it (within reason, of course).
Ease of Use
As well as being super reliable, the 359 is easy to use. Its interchangeable cutting arm means it can be configured to suit those looking for a more heavy-duty tool and those looking for a more lightweight saw. In addition, the ergonomics are good, meaning it is easy to hold in place while working and allows the user to secure it well.
Some of the other design features also help those with less chainsaw experience to get the most from this model, with the side-mounted chain tensioner and the easy-start being prime examples. Accessing the chain without coming into close contact with the sharp cutting spikes is particularly useful for those with less experience, and being able to start the engine quickly means anyone can get it going.
Easy Maintenance
If your 359 does happen to break down (which won't be very often), there's no need to worry. Despite no longer being produced by Husqvarna, many third-party mechanics and engineers will be able to help. Take your chainsaw to your local outdoor store, and any technician worth their weight should be able to help.
Cons of the Husqvarna 359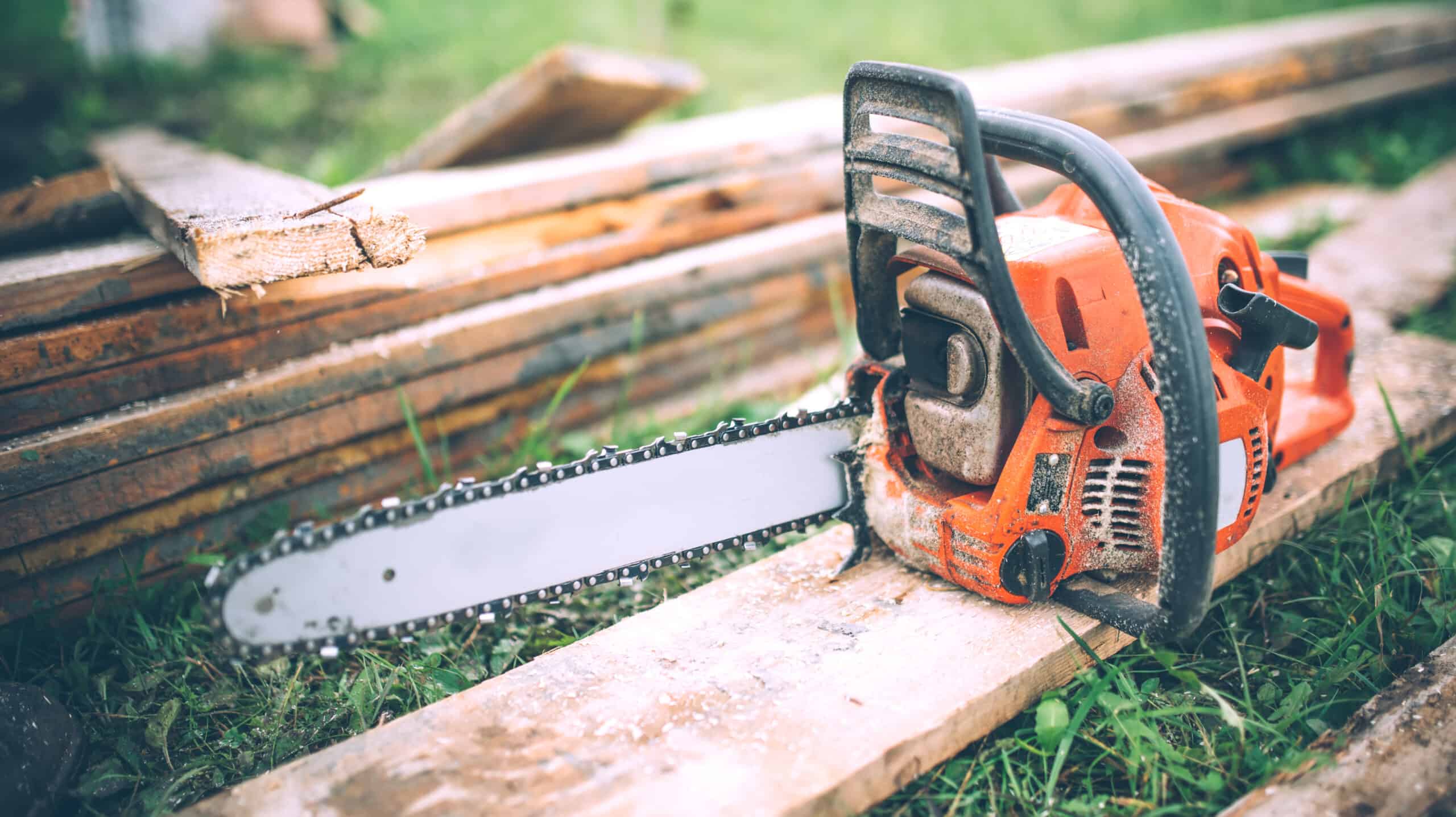 It's not all sunshine and happiness when it comes to the 359. Despite its many positives, there are some downsides to be aware of if you're looking at buying one. Not many, admittedly, but enough that you should be aware of them.
Little to No Manufacturer Cover
As this chainsaw ceased production in 2011, Husqvarna no longer covers them with their manufacturer's warranty. Similarly, getting replacement parts can be tricky if you need a specialist bit, although the engine construction is a fairly standard 2-stroke design.
You Have to Buy Second Hand
When you buy anything second-hand, it can be tricky to know exactly what you're getting. There could be unforeseen issues or problems that the seller is covering up to push the sale through. So always be sure to check any 359 you're looking to buy over and ask to see it in action if possible.
Finding One
As they are 10 years old, there aren't too many of them left to choose from. However, they come up for sale now and again, so if you spot one in good condition, then go for it!
Lack of Modern Features
Another downside to buying a chainsaw that is 10 years old is the lack of modern features on it. For example, Husqvarna includes their LowVib technology on all of their latest models, and although there is vibration-reducing tech on the 359, it will not be as advanced. Other elements that the 359 is lacking would include the X-Torq super-efficient engine and the X-Cut chain.
Are There Any Alternatives?
Husqvarna 450R 450 Rancher Gas Chainsaw | Amazon
The Husqvarna 450 Rancher is a superior all-round chainsaw with heavy-duty power and impressive performance. Features LowVib® anti-vibration technology for safe, comfortable control. Powered by an X-Torq® engine for reduced fumes and fuel consumption.
Buy at Amazon.com
We earn a commission if you make a purchase, at no additional cost to you.
09/21/2023 10:21 am GMT
The modernized and updated version of the 359 is the 450. This medium-sized chainsaw is one of the best Husqvarna's available at the moment. It features all modern advances in technology that you would expect, including LowVib, X-Torq, and an X-Cut chain. We recently looked at the 450 in more detail.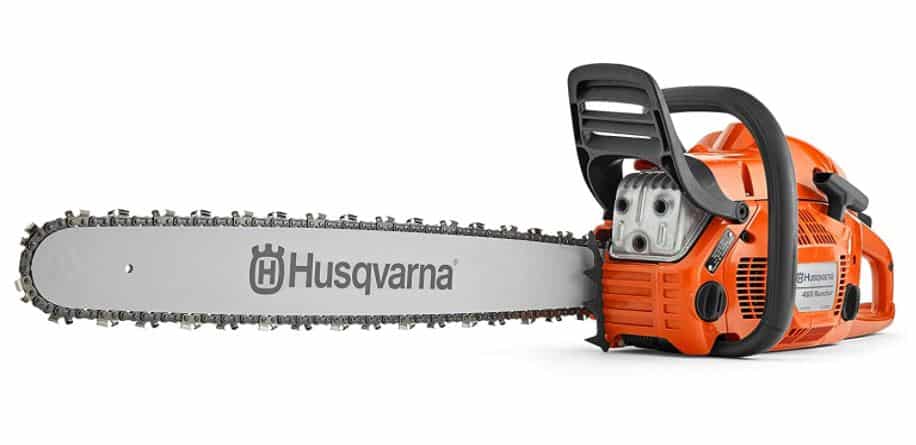 Husqvarna 572XP | eBay
Tested in the world's most rugged environments, the Husqvarna 572 XP® is ready for demanding work by forestry and tree care professionals.
Check Prices
We earn a commission if you make a purchase, at no additional cost to you.
Another brilliant husky that you can buy at the moment is the 572XP. It's aimed at more heavy-duty work to suit professionals and those with a bit more chainsaw experience. It's one of the more powerful chainsaws you can buy and has a 28-inch cutting arm for the biggest of jobs. Check out our recent review, where we explored the 572XP's features.
Husqvarna 350
If you're looking for a slightly more compact saw, then the 350 could be the one for you. It's a much more user-friendly option than either the 450 or 572XP, and although it sacrifices a little power, it's still an awesome chainsaw that's great for domestic use. This is another Husqvarna that we've taken a closer look at; you can check out our Husqvarna review.
Frequently Asked Questions
Question: Is Husqvarna 359 a pro saw?
Answer: The Husqvarna 359 is not technically a professional chainsaw, but it is still one of the top non-commercial options available. Ideal for home and farm use, the 359 can be used again and again without fear of it breaking down.
Question: How many ccs is a 359 Husqvarna chainsaw?
Answer: The total engine size of the 359 is 59cc. This produces 3.9 horsepower making it easily powerful enough for all domestic and some commercial jobs. The engine produces 2.9kW of power.
Question: What is the T adjustment on the chainsaw?
Answer: A T screw of a chainsaw like the 359 regulates the amount of fuel the carburetor receives while idling until the throttle is activated.
Question: How do you adjust the high and low on a Husqvarna chainsaw?
Answer: In order to adjust the high and low on the 359, you need to locate both the idle-speed and idle-mixture screws on the side of the unit. Once you've found them, turn both clockwise until the midpoint is reached. Next, tweak the low-idle screw both ways until you find the maximum idling speed.
The Final Word – Is The Husqvarna 359 The Perfect Chainsaw For You?
There is no getting away from the fact that the Husqvarna 359 is an excellent chainsaw. But, as we mentioned in the article, there is a reason people are still buying and writing about them 10 years after they stopped being manufactured.
It ultimately comes down to a design that simply worked. The engine is plenty powerful enough, the cutting arm is big enough, and most importantly, the whole thing is supremely reliable. When people buy expensive tools, they want to know they won't have to buy another one further down the line. With the 359 customers got just that.
All that being said, you will have to pick one of these up second hand. If you don't like the idea of having to shop around and would prefer a newer model, any of the 450, 572XP, or 350 are fantastic choices, it just depends on what you need a chainsaw for.
Husqvarna 450R 450 Rancher Gas Chainsaw | Amazon
The Husqvarna 450 Rancher is a superior all-round chainsaw with heavy-duty power and impressive performance. Features LowVib® anti-vibration technology for safe, comfortable control. Powered by an X-Torq® engine for reduced fumes and fuel consumption.
Buy at Amazon.com
We earn a commission if you make a purchase, at no additional cost to you.
09/21/2023 10:21 am GMT