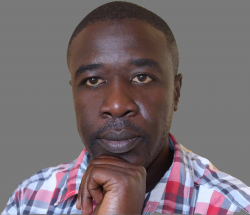 Latest posts by Barry Juma
(see all)
If you're thinking of getting a new chainsaw, then you're probably wondering whether you should go the electric or gas route. These two types of chainsaws have several differences, the main one being the power source.
Traditionally, gas-powered chainsaws were considered the undisputed champions. But with the advancement of battery technology, there are, presently, electric chainsaws with enough power to stack up against their gas counterparts.
In this gas vs electric chainsaws article, you'll find out what sets these two types apart and which one is right for you. Towards the end, I've shared a list of recommended chainsaw models that you should consider.
Bottom Line Upfront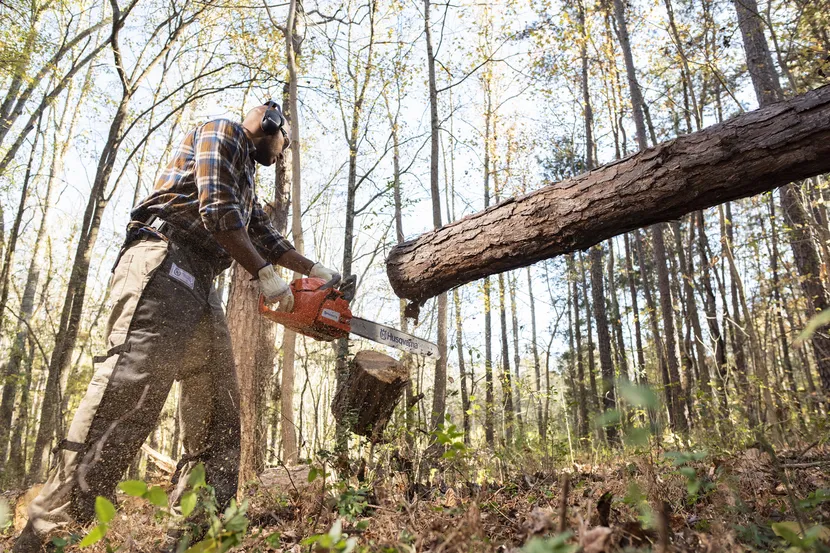 If you're looking for a chainsaw to use for simple projects around your home, go with an electric chainsaw. If you need something that can handle larger projects like felling trees, choose a gas model. My electric chainsaw recommendation is the Stihl MSA 200 C-B.
I love it because it offers long battery life and is very silent despite it being a powerful chainsaw. If you're looking for a gas chainsaw, I recommend the HUSQVARNA 460 Rancher, a very powerful yet fuel-efficient model.
Main Differences Between Gas vs Electric Chainsaws
The Main Differences Between Gas vs Electric Chainsaws are:
Gas chainsaws are powered by gas, whereas electric chainsaws use batteries or are plugged into an electric outlet.
Gas chainsaws are powerful enough for heavy work, whereas electric chainsaws are ideal for small to medium-sized tasks.
Gas chainsaws are heavy, whereas electric chainsaws are lighter than their gas counterparts.
Electric chainsaws are cheaper to buy, whereas gas chainsaws cost more.
Gas chainsaws require regular maintenance, whereas electric chainsaws require little to no maintenance.
Gas chainsaws have long blades, whereas the blades in electric chainsaws are shorter in length.
Electric chainsaws are quiet, whereas gas chainsaws can be quite noisy.
Key Features of Gas Chainsaws
As suggested by their name, gas chainsaws use gasoline to run, so they have a gas tank and an engine.
They have different sizes and engine displacements to appeal to intermediate to professional users. These are preferred by those who do heavy jobs since they're more powerful than their electric counterparts.
Here's a look at some of the main features of gas chainsaws.
Types of Gas Chainsaws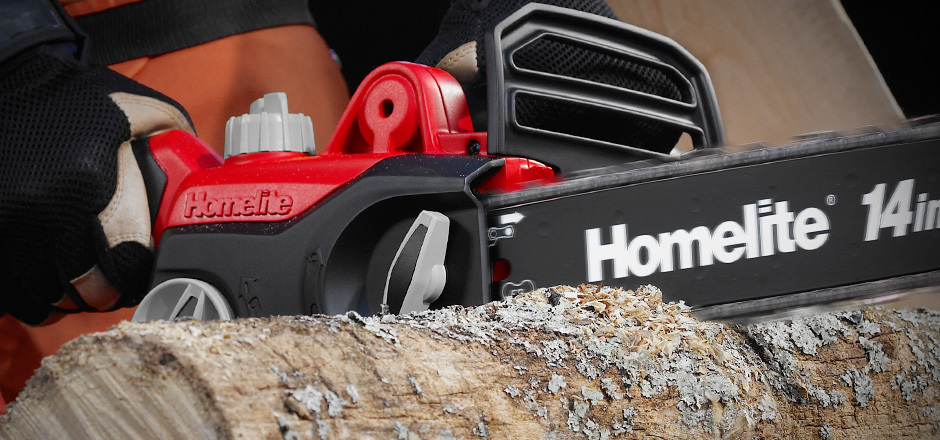 There are, however, two types of gas chainsaws: 4-cycle and 2-cycle models (also referred to as 4-stroke and 2-stroke).
Basically, in 2-cycle chainsaws, the oil and gas are mixed in a single tank. In 4-cycle models, the oil is added to the crankcase, and the fuel goes into the tank.
Below is a breakdown of the main differences between 4-cycle and 2-cycle chainsaws.
| | |
| --- | --- |
| 4-Cycle | 2-Cycle |
| Oil and gas aren't mixed. | Oil and gas are mixed. |
| Are easier to start. | Their pull-start is a bit harder. |
| Less noisy than 2-cycle models. | Are louder than 4-cycle models. |
| Require more maintenance than 2-cycle chainsaws. | Doesn't need as much maintenance as 4-cycle chainsaws. |
| Are bulkier. | Are lighter. |
| Have lower RPMs. | Have higher RPMs. |
| More fuel-efficient. | Higher fuel consumption. |
| Has fewer emissions. | Has more emissions. |
2-Cycle/stroke chainsaws are more popular since they're easier to lug around, yet they offer more power.
However, for heavy work that requires prolonged use of the chainsaw, a 4-cycle chainsaw would be better as it'll save fuel and be kinder to the environment.
Engine
Gas chainsaws have engines that power the saw. Their displacement can range from 20cc to as much as 70cc.
The higher the engine displacement, the more powerful the chainsaw. If you want a chainsaw for heavy work, then consider one with at least 50cc. For basic yard work, models with less than 50cc are fine.
Related reads: How to Find the Best 70cc Chainsaws.
Pull Start
Gas chainsaws are started using a recoil start handle that's found on the side of the engine. To crank the engine, you pull the handle with some force.
Guide Bar
This steel bar sticks out the front of the chainsaw, where the cutting chain is attached. As its name implies, the bar guides the cutting chain, which rotates on it.
Gas-powered chainsaws have longer guide bars than electric models — these range from about 16 to 24 inches.
Exhaust
When the fuel in gas chainsaws burns, waste fumes are emitted and passed through the exhaust. The emissions in 4-cycle chainsaws aren't as much as those in 2-cycle models, but there are still emissions nonetheless.
This is, perhaps, the biggest disadvantage of gas chainsaws over electric models.
Pros of Gas Chainsaws
They're able to handle heavy workloads because they're more powerful.
Gas chainsaws have longer guide bars than their electric counterparts.
You can do a lot of work on a tank of fuel.
Their cutting speeds are faster.
These chainsaws can cut all types of trees.
You can carry them anywhere, unlike corded electric chainsaws.
Cons of Gas Chainsaws
Gas chainsaws are quite noisy.
They emit fumes and are, thus, bad for the environment.
These chainsaws are heavier than electric models.
It costs more to buy gas chainsaws.
You have to perform routine engine maintenance.
It's harder to start a gas chainsaw, especially as the engine starts to age.
Key Features of Electric Chainsaws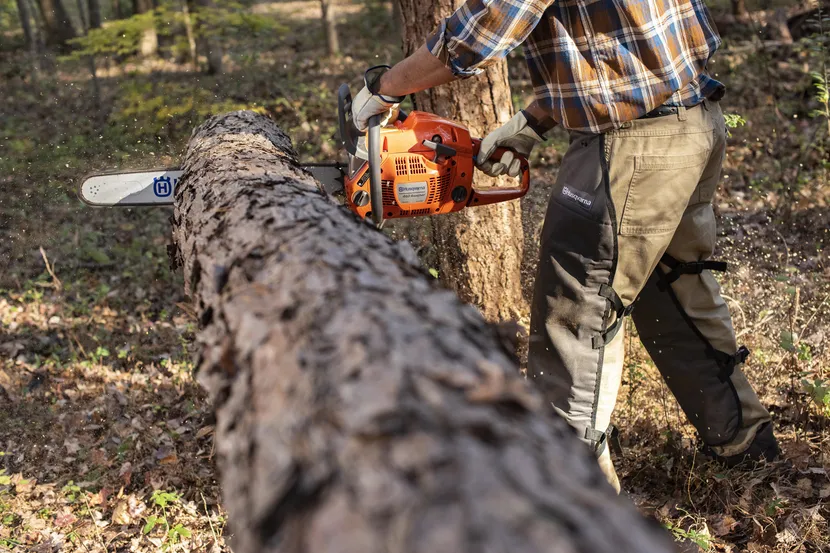 Electric chainsaws are ideal for beginners to intermediate users since they're cheaper to buy and easy to maintain. They aren't as powerful as gas-powered models, but they do a great job in performing yard tasks.
There are two types of electric chainsaws: corded and battery-powered chainsaws.
Corded chainsaws have a power cable that's plugged into an electrical outlet. This means that the distance you can move with this chainsaw is limited by the length of the cable.
However, you don't have to worry about running out of power after prolonged use.
Cordless chainsaws come with a rechargeable battery pack, offering more flexibility in movement. The downside is that battery-powered models are often less powerful than their corded siblings.
Here are some other features of electric chainsaws.
Guide Bar
The guide bar in electric chainsaws is shorter than in gas models. As we mentioned earlier, gas chainsaws have guide bars from 16 inches to over 24 inches. However, electric chainsaws have guide bars from 12 to 18 inches in length since they're also less powerful.
Electrical Motor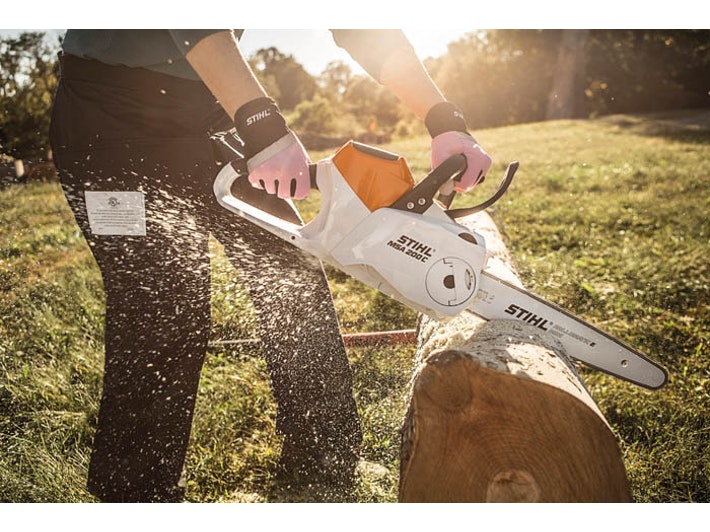 Where gas chainsaws have an engine, electric chainsaws have electrical motors. These motors aren't as noisy as gas engines, making electric chainsaws more bearable to your ears. Also, since they don't have as many moving parts, they're easy to maintain.
A motor's power is rated in amperes; the higher the amperage, the more powerful the chainsaw. Smaller models have about eight amps, while the more powerful ones have 15-amp motors.
Battery Pack
Cordless electric chainsaws come with rechargeable lithium-ion batteries. Their power is rated in amp-hours (Ah), with the smallest ones having about 2Ah and the largest ones having 12 Ah and above.
Pros of Electric Chainsaws
They're cheaper to buy than gas chainsaws.
Electric chainsaws are easier to maintain.
They're not as noisy as gas chainsaws.
They're lightweight.
Are ideal for domestic use.
They don't emit any fumes.
Starting electric chainsaws is easy; simply press a button.
These chainsaws are ideal for beginners.
Cons of Electric Chainsaws
Corded chainsaws are limited by the length of the power cord.
Battery chainsaws usually have a short battery life of about an hour of continuous use.
Electric chainsaws aren't ideal for heavy work since they're less powerful than gas chainsaws.
Their bar length is limited to just 18 inches.
They're slower than gas chainsaws.
Which Chainsaw Should You Choose?
If you're a beginner, choose an electric chainsaw since it'll cost you less and isn't a hassle to maintain. These are perfect for simple yard work around your home.
However, if you're looking for a chainsaw to perform larger tasks like felling trees, then a gas-powered chainsaw is the way to go.
Recommended Chainsaw Models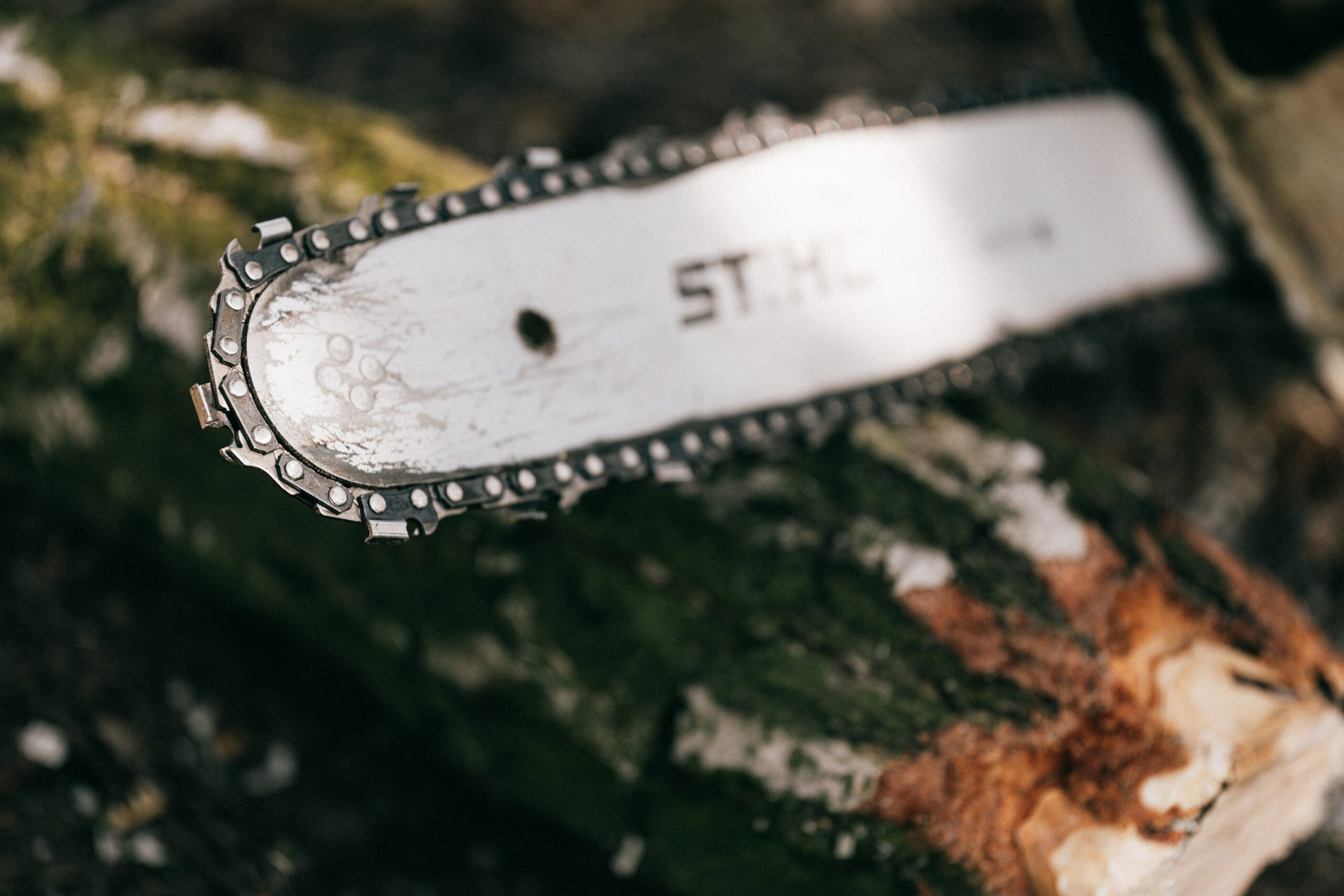 Selection Criteria
Fuel type: I've recommended both gas and electric chainsaws to offer different options for different preferences.
Use case: The recommended chainsaws are designed for different use cases to give an option for varied requirements.
Price-point:  I considered chainsaw models in different price brackets for buyers with different budgets.
Performance: These models are top performers in their categories, based on user reviews and unique features.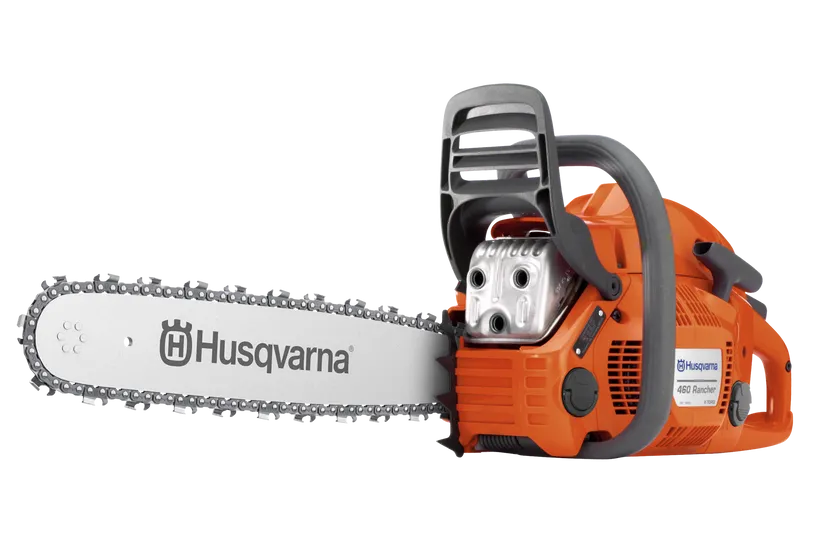 The Husqvarna 460 R is a chainsaw for those looking for a powerful gas-powered model for heavy tasks. With a 24-inch guide bar and a 3.62 hp engine with about 58 cc displacement, this is certainly a fierce chainsaw.
However, it's a weighty tool, with about 13.2 lbs (6 kgs) to lug around. And this is even before you add the blade and fill the fuel tank. Plus, it's loud – it produces over 100 decibels, that's about as loud as a jackhammer.
Still, this is a professional chainsaw that is probably best used on a big ranch – this explains its name, the 460 Rancher.
Main Features
It has Husqvarna's X-Torq engine that's more fuel-efficient.
There's the LowVib feature that minimizes vibrations.
This model has an air cleaning system that prevents clogging of the air filter.
It has separate oil and fuel tanks.
Pros
It's very powerful and can handle heavy tasks.
The 460 Rancher is fuel-efficient.
Cons
It's very loud.
It's heavy.
Check out other Husqvarna chainsaw models.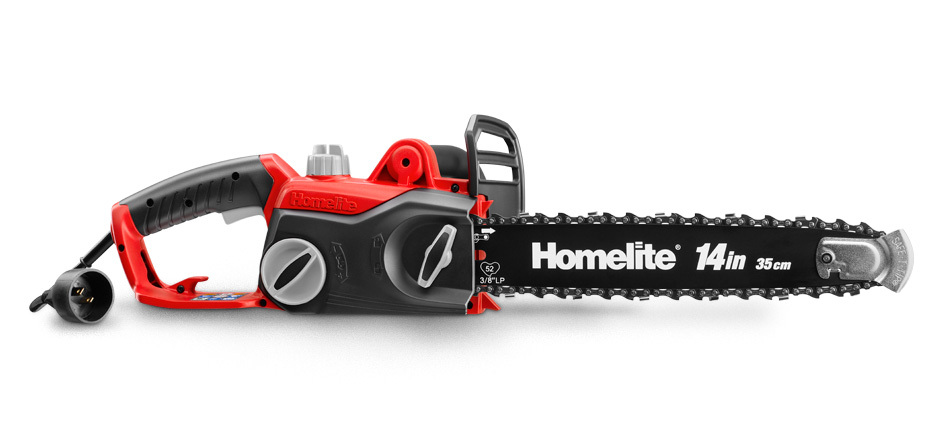 If you're looking for an inexpensive chainsaw for domestic use, the Homelite UT43103 is a perfect choice. Costing just under $100, it's ideal for those on a tight budget.
This Homelite chainsaw is great for general yard tasks thanks to its 9 amp motor. Its 14-inch guide bar is just enough for cutting tree branches and logs. Plus, weighing just 7.8lbs (3.5 kgs), you won't feel a strain after prolonged use.
The downside is that it has a short 1-foot cord, so you'll need to buy an extension.
Read also: How to Find the Best 14-Inch Chainsaws
Main Features
It uses a ⅜-inch chain.
The chainsaw has an automatic oiling mechanism.
Its chain tensioner is an easy-to-use knob.
There's a soft handle for comfort.
Pros
This chainsaw is inexpensive.
It's ideal for beginners.
It's easy to use.
Cons
The power cord is very short.
Check out our article on the best Homelite chainsaw models.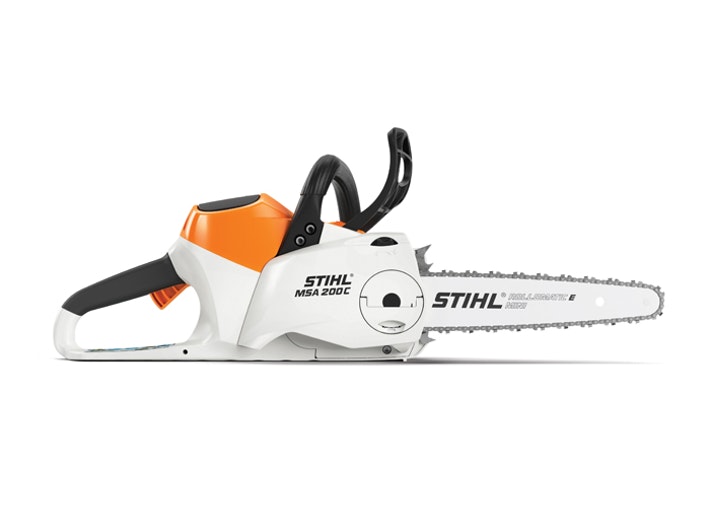 Stihl's MSA 200 C-B model is my recommendation for those looking for a battery-powered chainsaw. It's best for tasks like cutting firewood as its battery lasts 45 minutes after continuous use. This time is based on the AP 300 battery; the smaller AP100 battery will offer less run time.
Sadly, the battery and charger are sold separately – this model uses the company's AP series batteries.
The MSA 200 is a silent worker, making it ideal for home use. Stihl doesn't share the actual noise level of this unit, but the company assures that this model is ideal for areas with noise restrictions.
Main Features
The MSA 200 C-B has a 14-inch guide bar.
It uses a ¼-inch chain.
It weighs about 10 lbs (4.5 kgs).
It has Stihl's Quickstop feature that stops the chain in case of kickback.
There's a chain tension adjustment knob that Stihl calls a Quick Chain Adjuster.
Pros
It's easy to use.
Offers a clean cut.
The chainsaw isn't noisy.
Cons
The battery and charger are sold separately.
It is expensive.
Take a look at our article on the best Stihl chainsaw models to find out more about this brand.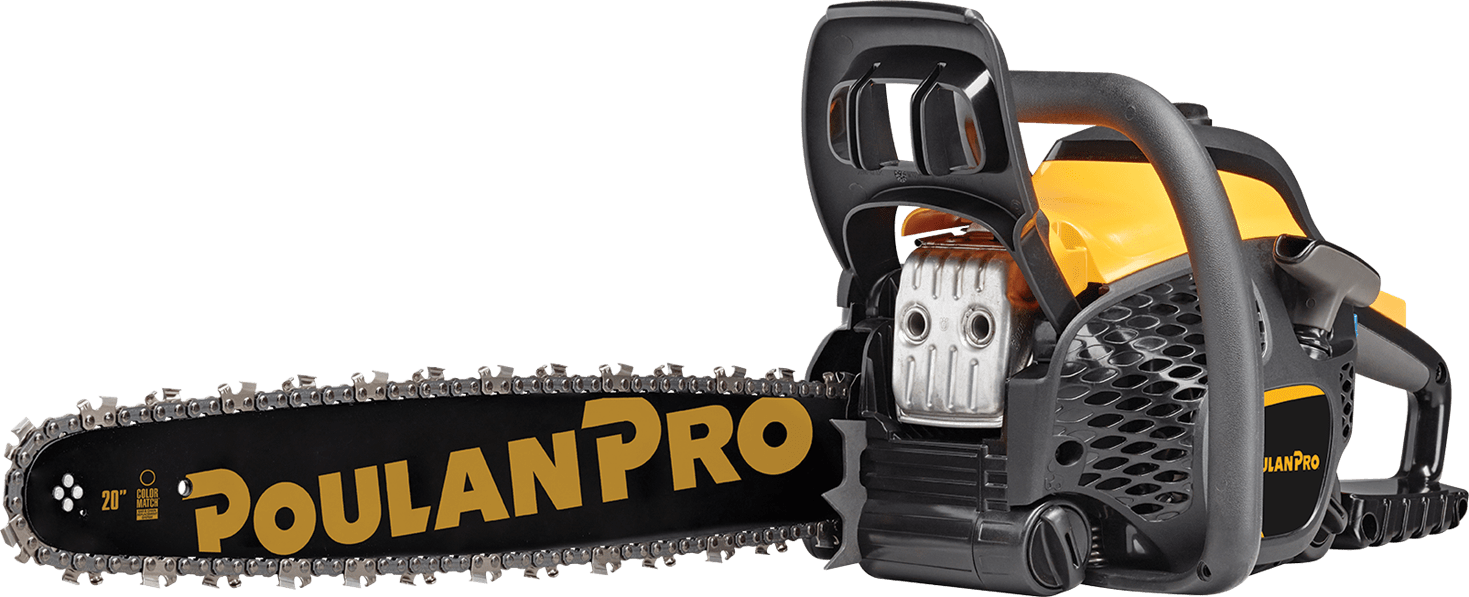 This gas-powered chainsaw is a great option for those looking for an affordable model that can handle light to intermediate tasks.
The PR5020 is powered by a 2-cycle 50cc engine that has Poulan's OxyPower tech. According to the company, this technology makes the engine more fuel-efficient and has reduced emissions.
Still, its performance is excellent; it's able to easily fell a medium-sized tree and branches. It's also easy to use, making it ideal for beginners. However, the chainsaw struggles when faced with huge tree trunks.
For the price of about $240, you're getting a very good gas chainsaw.
Main Features
The Poulan Pro PR5020 has a 20-inch guide bar.
It is a 2-cycle chainsaw.
This model has a 50cc OxyPower engine.
It has a Soft Start feature that makes it easy to start.
Pros
It's easy to use.
The engine offers high fuel efficiency.
The company offers a two-year warranty.
It's an affordable gas chainsaw.
Cons
It struggles in performing heavy tasks.
Here's an article about Poulan's chainsaw models.
Frequently Asked Questions
Question: Can an electric chainsaw cut down a tree?
Answer: Electric chainsaws can cut down small to medium-sized trees but will struggle to bring down a large tree. This is because they're generally underpowered compared to gas chainsaws.
Question: Are electric chainsaws worth buying?
Answer: An electric chainsaw is worth buying if you're looking for a chainsaw for domestic tasks like cutting firewood, cutting small or medium-sized trees, and cutting down branches. They're cheaper to buy than gas chainsaws and are easy to maintain, making them ideal for DIYers.
Question: How big of a tree can a 20-inch chainsaw cut?
Answer: A 20-inch chainsaw can cut down a tree with a diameter of up to 40 inches. It is recommended that the bar length of a chainsaw shouldn't be less than half the diameter of the tree.
Conclusion
Both gas and electric chainsaws are ideal for different scenarios, so I can't say that one type is better than the other. As we've seen, if you're a beginner or an intermediate user looking for a chainsaw to use around your yard, then an electric model would be perfect for you. My recommendation is the Stihl MSA 200 C-BQ.
If you're a professional looking for a powerful chainsaw for heavy use, then a gas-powered chainsaw would be best. If this is you, I recommend the Husqvarna 460 Rancher.
Before you go, check out our piece on finding the best chainsaw to help you decide.