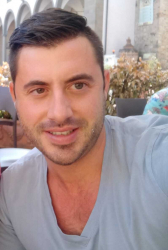 Latest posts by David Borgogni
(see all)
Removing tough tree stumps from your land can be tricky and require both your time and effort. You could opt to try and remove them manually, using nothing but a shovel and some good old elbow grease – but if you've got a few that need to be removed, your best bet is a stump grinder. So today, we're looking at one of the best, the Vermeer Stump Grinder.
In this Vermeer Stump Grinder review, we'll be looking at the ins and outs of one of the forestry industry's most popular products. We'll look at Vermeer's features in detail before assessing its pros and cons, then offer some of our own thoughts and even give you some ideas of alternatives to try.
But before we get into it, let's have a look at an overview of the Vermeer stump grinder.
Key Specifications of the Vermeer Stump Grinder
Core Features of the Vermeer Stump Grinder
Vermeer is the company that originally invented the stump grinder back in the 1950s. Since then, they've gone from strength to strength in building a reputation as one of the best forestry brands in the business. These are the most important features you need to know about when using a Vermeer Stump Grinder.
Four Wheel Drive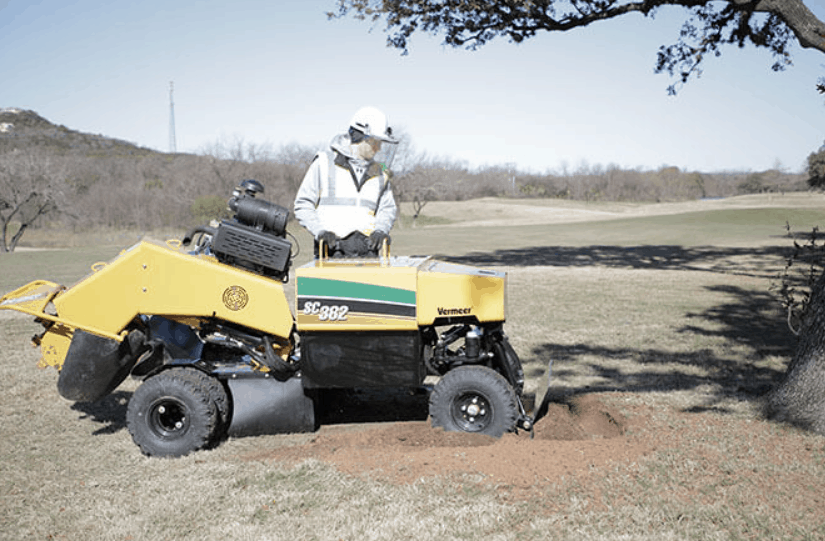 Four-wheel drive comes as standard across all Vermeer products. This is necessary to maneuver the units into place – often across uneven and difficult terrain to access. Even when you've managed to get the unit to the site successfully, the terrain surrounding the stumps can be hard going.
Vermeer's included four-wheel-drive system with large off-road tires makes even the most difficult of terrain passable. The large wheels keep the unit elevated as you work, removing the risk of interference from a wood chip pile that will only grow as you work.
Operator Presence System
Safety is of paramount concern when using any power tool, particularly when using one as powerful as a stump grinder. With the Vermeer, an operator presence system has been included to keep everyone safe – this automatically stops the cutter wheel when the controls are released, ensuring no accidents can happen as a result of leaving the controls engaged.
Read also: How to Use a Stump Grinder.
37 hp (26.1 kW) EFI Briggs and Stratton Vanguard Engine
To power such a large machine, the Vermeer is fitted with a 37 horsepower EFI Briggs and Stratton Vanguard engine. This pumps out enough power to cut through even the largest and toughest of tree stumps promptly, allowing you to plow through plenty in a working day.
Hydraulic Front Blade
The hydraulic front blade situated above the front wheels allows the user to operate and use the cutting arm easily and on their own if needed. This is a great addition to the stump grinder as normally; you would require a minimum of two people to operate one due to their size and weight. The automated nature of the Vermeer makes them highly efficient.
Mining-Grade Carbide Teeth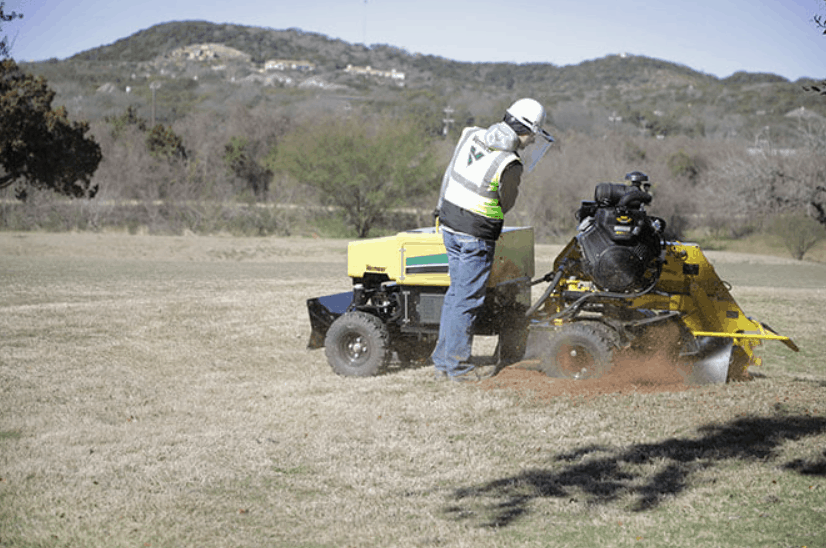 The head of all Vermeers includes large steel teeth that are made using tungsten carbide. This compound is regularly found in mining equipment and is over ten times harder than steel. This is the material used to build drills that cut through bedrock.
These teeth are then powered by the 37 horsepower engine, meaning these sharp cutting teeth combine with raw power to shred tree stumps to pieces.
Are your Stump Grinder Teeth Getting worn out? Here's our full guide on how to find the Best Replacement Stump Grinder Teeth.
Simple Transportation
Even once you've managed to get the main unit to the worksite successfully, the terrain can be tricky to navigate. The Vermeer includes ultra-large off-road tires designed to complement the overall lightweight design. This aides transportation, keeps the unit elevated as you work, and removes the risk of interference from a growing wood chip pile.
Highly Reliable
The unit is designed and built using a Briggs and Stratton Vanguard engine with a highly compact overhead valve. This allows the Vermeer to run at optimal temperatures while delivering a high power output. This then leads to reduced emissions, longer product life, and better fuel economy.
Easy to Operate
Another major benefit to using the Vermeer stump grinder is how easy it is to use. Despite this being a heavy-duty tool for professional use, this machine can be safely operated with those who have little to no experience.
Using the side-mounted control panel, you simply need to align the unit with the target stump, release the hydraulic cutting head, and engage the motor. The head will rotate back and forth, allowing the stump to be ground down effectively while you stand to the side.
How Does the Vermeer Perform?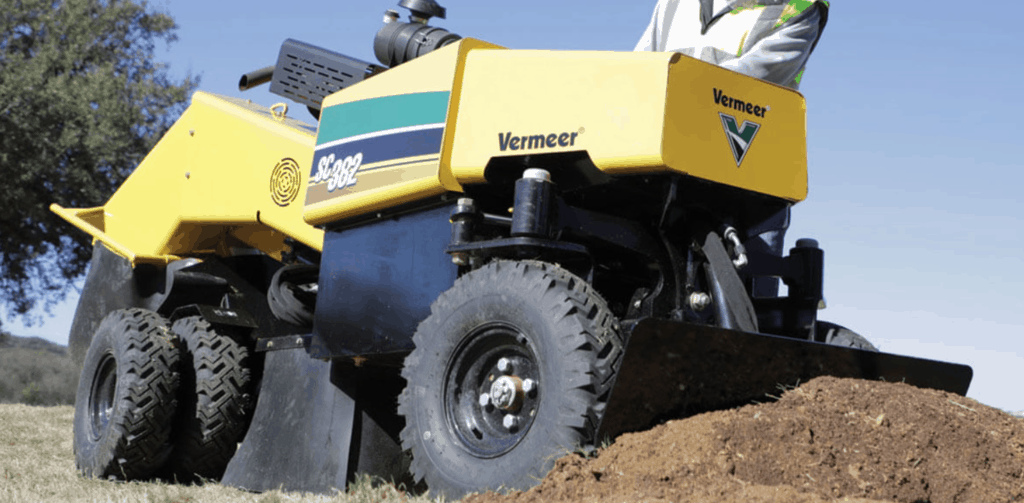 This stump grinder is highly effective at reducing tree stumps to a pile of wood chips. We tested it in several different scenarios, including smaller and larger stumps, before comparing it with other leading brands.
The first thing we noticed was the power generated by the Briggs & Stratton engine. As soon as you switch it on, you can feel the raw power ready to be unleashed. The torque and power are instant and obvious, even before you properly start grinding.
Positioning the Vermeer over the target tree stump is a straightforward process. Thanks to the side-mounted control panel and fully automated system, the unit can be maneuvered easily. Thanks to its heavy-duty all-terrain tires, no amount of mud or debris stood in our way.
Once the cutting teeth have been engaged, we used the controls to move the head from side to side. This allowed the stump grinder to attack the stump from all angles, meaning a much quicker and more efficient overall process.
The teeth themselves felt razor-sharp. This is unsurprising given their mining-grade build, but the rate at which they chew through wood is quite amazing. Naturally, larger stumps took a bit longer than smaller ones but at no point did the Vermeer struggle.
In terms of setting the unit up, it's a straightforward process for anyone familiar with the machinery and even for those who are not. Simply fill the fuel tank, make sure you've got the oil topped up, and engage the electric start. Once the unit is running, use the control panel to move and activate the cutting head.
All in all, the Vermeer is a well-designed professional machine that is suited to both large commercial projects as well as domestic use. That being said, the price point does reflect its quality and versatility.
Pros of the Vermeer Stump Grinder
With such a powerful machine, there are lots of pros that come with owning one. We look at what makes this such a high-spec model here.
Highly Powerful
The most obvious benefit to using one of these Vermeer stump grinders is its highly powerful engine. Thanks to its 37 horsepower Briggs and Stratton Vanguard engine, the Vermeer generates enough power to tackle the very largest of tree stumps. On top of that, its power means you can grind down stumps in next to no time while using relatively little energy, allowing you to work efficiently and remove large numbers of stumps on the same day.
Easy to Use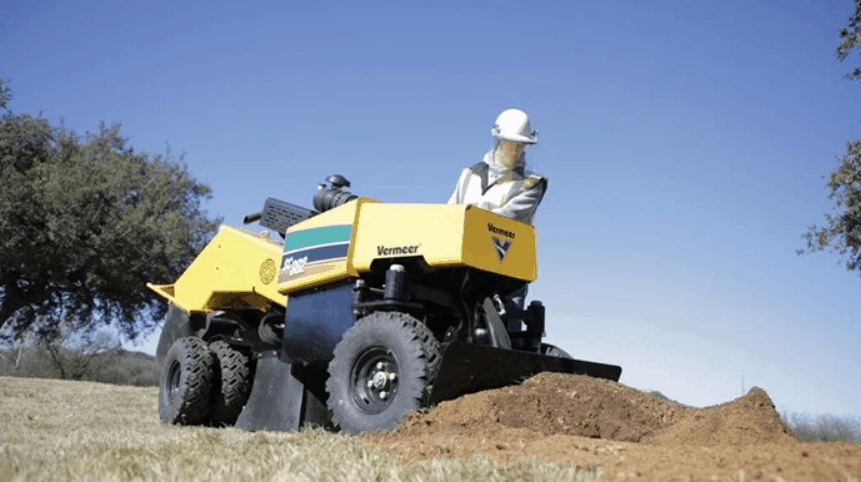 Large amounts of engine power and cutting capability don't count for anything if a machine is too hard to use. Thankfully, Vermeer has made their model straightforward to operate – simply start the engine, position the teeth over your target stump, release the hydraulic cutting head, engage the throttle, and away you go.
Mining-Grade Teeth
The carbide tungsten teeth are what ultimately allow the Vermeer to rip through tree stumps at will. The use of these specialist compounds creates a highly professional tool that is not only effective but also highly durable. The teeth are ten times stronger than steel, so replacing them does not have to be done regularly. You can literally feel how sharp they are as the stump grinder gets to work.
Ideal for Commercial Use
Thanks to the power of the Vermeer, its usability, and how efficient it is, it's ideal for all commercial usage, no matter how tough going the work may be. It allows you to work quickly and effectively, allowing for highly efficient business operations. Whether working as part of a small team or on your own, the Vermeer will get the job done fast.
Manufacturer Warranty
All top-quality products should come with a solid manufacturer's warranty, and the Veneer stump grinder is no exception. As standard, all Veneer units ship with one year full warranty periods. However, this can be extended with the Veneer confidence plus program. This will also cover regular maintenance and can be added to any finance packages.
Cons of the Veneer Stump Grinder
Despite the obvious pros that come with such a top-of-the-range machine, there are a couple of things to be wary of before pressing ahead and purchasing one of these things.
Price
Vermeer does not make toys! This is a serious piece of professional equipment and, as you can imagine, they charge a hefty price for it. Worthwhile if you plan on it being an investment, but for the domestic user, there are plenty of cheaper alternatives. There are plenty of finance options available direct from the manufacturer, should you
Needs More Than One Person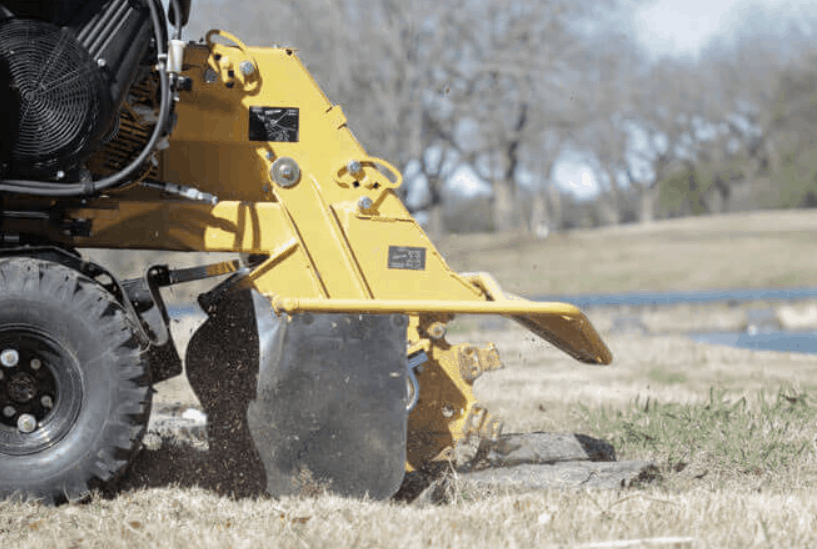 Despite being able to use the machine as a solo operator, the sheer size means a team of people is required to get it to your working site in the first place. That being said, they only need to be present at the start and end of your job. The rest of the time, a team of one is sufficient.
Requires Transportation
As we touched on briefly, the Veneer is such a size that it will need to be transported via a specialist truck to any job site. This comes with its own unique challenges and requirements, meaning it needs much more thought and planning than when using a smaller and more portable model.
Are There Any Alternatives?
There are plenty of stump grinders on the market. Each is marketed to those with different needs and wants; some are more suited to professional teams, whereas some can be used at home. Our favorite alternatives to the Vermeer from each category are: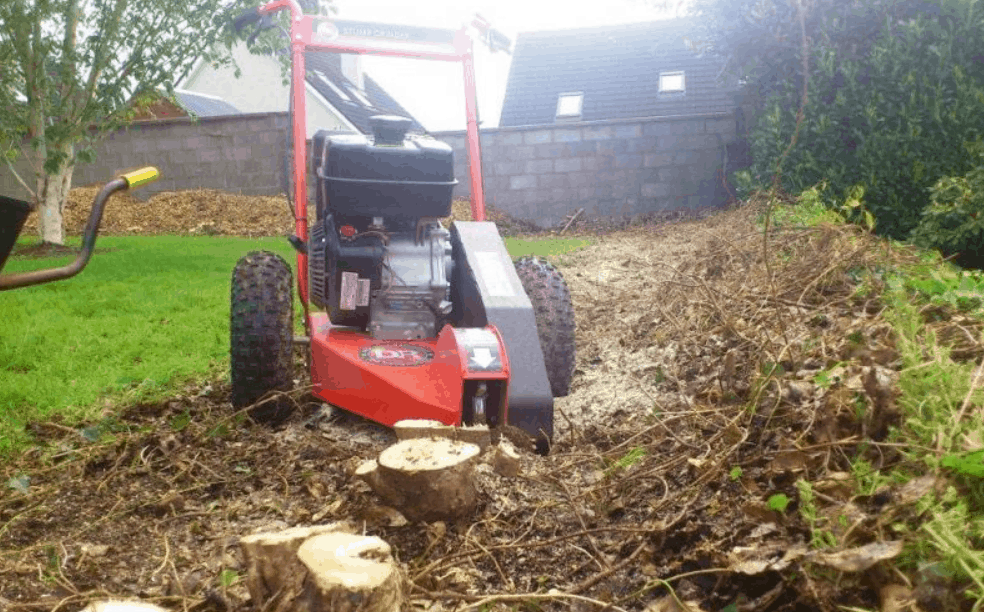 Dr Stump Grinder is one of the most recognizable brands when it comes to tree stump removal. Their 306cc model combines power with added maneuverability for when tools like the Vermeer are too much. The downside is that they are less automated, so they require a team of at least two to function effectively. You can check out our full Dr Stump Grinder review for more information.
15HP Gas Powered Walk Behind Stump Grinder | Amazon
The machine has many features which are designed to improve your working experience.
Heavy-duty inner and outer belt guards protect the operator and increase belt longevity. A power band belt with an idler bearing provides efficient grinding.
Buy at Amazon
We earn a commission if you make a purchase, at no additional cost to you.
06/10/2023 08:09 am GMT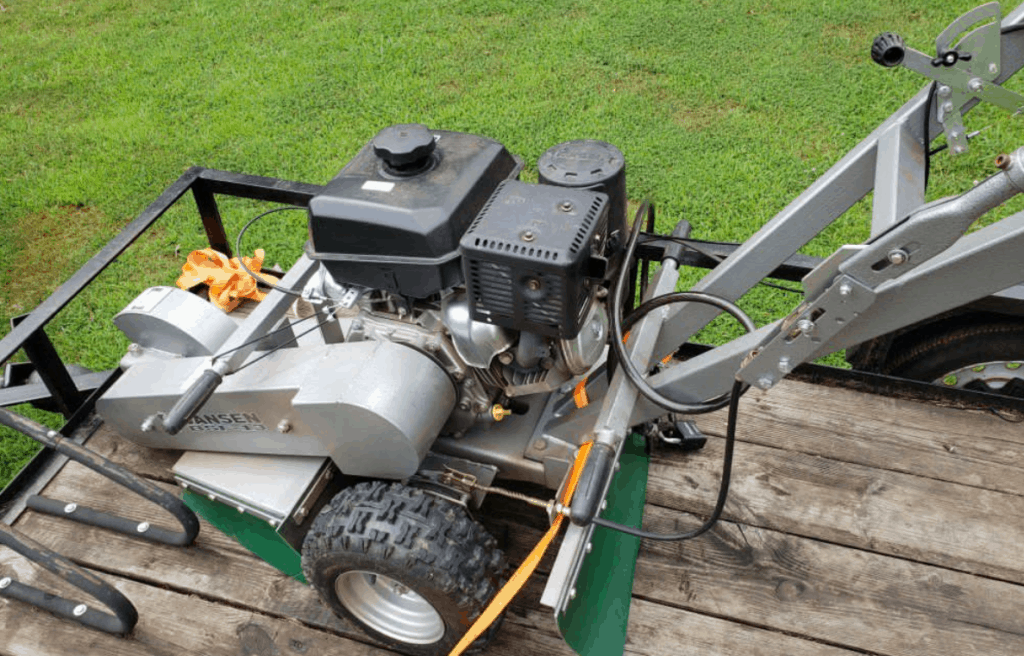 The Kohler 14 horsepower stump grinder is another great option that is similar to the Dr Stump Grinder. It's built to a good spec, offers decent value, and has enough power to tackle most stump removal jobs. It also features tungsten carbide teeth, like the Vermeer, so you know this thing can cut! A 3-year manufacturer's warranty has also been thrown in, so those who like the peace of mind for that little longer may be interested in this option.
Jansen Stump Grinder Kohler 14HP | eBay
This Stump Grinder is not only engineered to be the fastest, strongest and safest portable stump grinder available, it's also designed with easy-to-use features for increased productivity and efficiency.
Check Price
We earn a commission if you make a purchase, at no additional cost to you.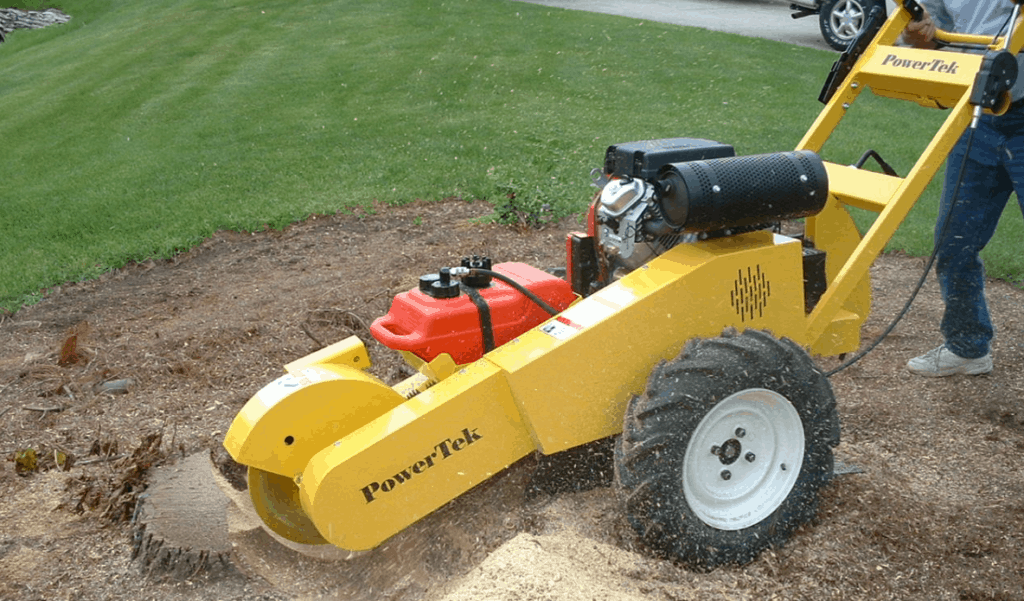 Another lightweight option comes in the form of the PowerTek 13HP stump grinder. Again, this is a push-along stump grinder with a powerful engine and is aimed at small teams of professionals of domestic users. It's cheaper than the others included on our list but doesn't let that fool you; this is a solid option for anyone in the market for a proper stump grinder.
Frequently Asked Questions
Question: Where are Vermeer stump grinders made?
Answer: Vermeer is a company based in the United States, specifically Iowa. Their headquarters and manufacturing facilities are all situated there.
Question: How much does a Vermeer stump grinder weigh?
Answer: Vermeer's are serious units and weigh a ton, literally. The total weight of this machine is around 1950 lbs.
Question: Can I grind a stump with a chainsaw?
Answer: You can use a chainsaw to get rid of the majority of a stump, but it will be incredibly difficult to remove the entire thing, depending on its size. It's far easier and more efficient to use a stump grinder like the Vermeer.
The Final Word – Is The Vermeer Stump Grinder A Good Choice For Me?
The Vermeer professional stump grinder is the ideal solution for any professional team looking to take their stump grinding capacity to the next level. By purchasing one of these machines, you will tackle more tree stumps over a larger area in a shorter amount of time. The only issue is the price point. If you see one of these as an investment and you will be able to recoup your outlay then using one of these for work should be a no-brainer.
If, on the other hand, the heft price tag is enough to put you off, then consider one of the alternatives we mentioned. The Dr Stump Grinder, Jansen, and PowerTek all provide a less high-tech alternative to the Vermeer. That's not to say they're any worse, just less powerful and with less functionality. They're still solid machines more than capable of getting the job done.