Have you ever tried to get rid of invasive plants but found it takes too much time and physical effort? That's because you never used a brush grubber. Known for being one of the most innovative gardening tools, a brush grubber does 80% of the work for you, so let's discover what this tool does and how it can serve you! We've determined some of the best choices for brush grubbers using price, quality, and ease of use.
Top 3 Picks for Best Brush Grubber Tools
The Brush Grubber BG-20 is the type of tool that you can make use of whenever you have to deal with shrubs of maximum 6 inches in size, offering a great price-to-quality ratio.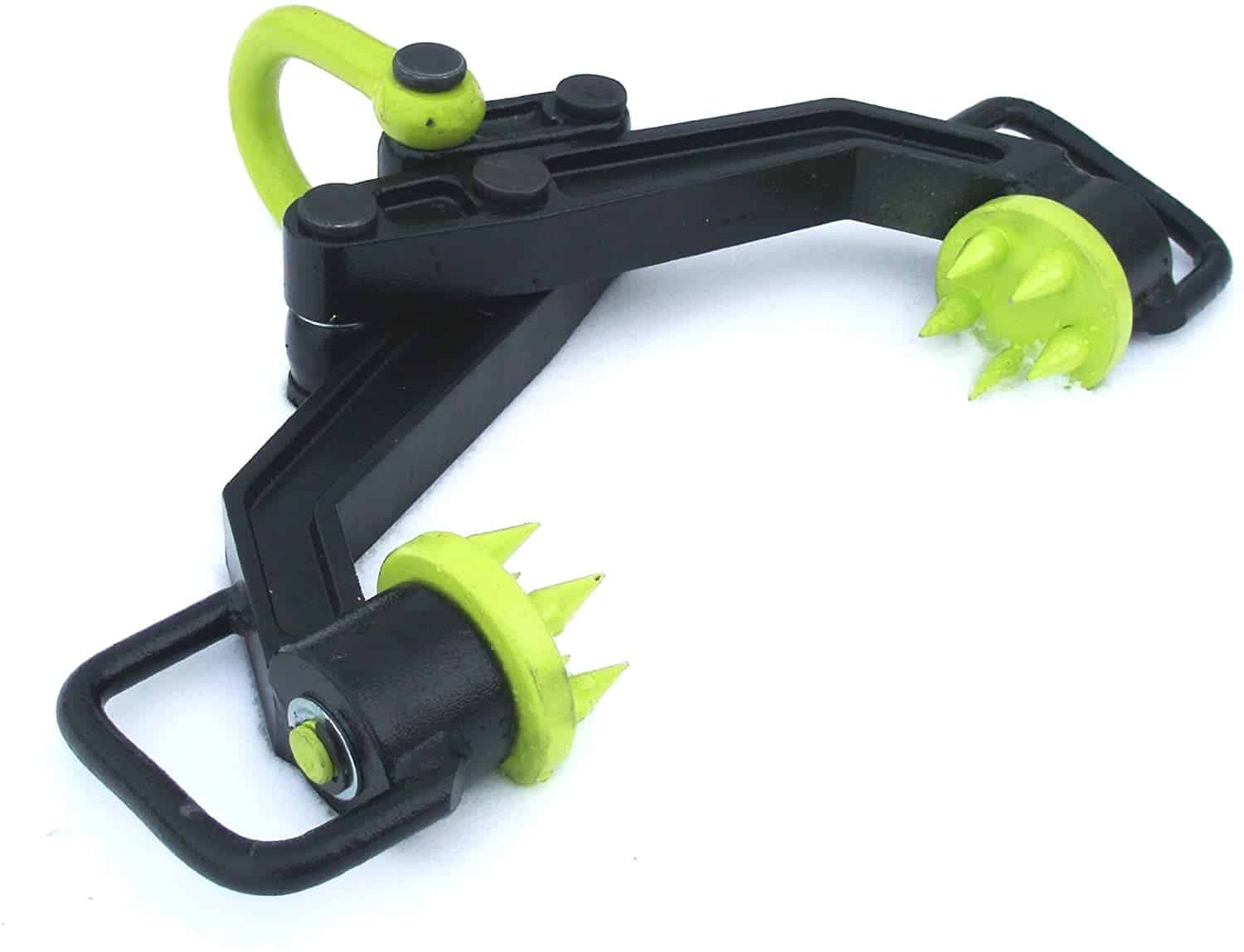 The BG-30 is quite the improvement compared to its siblings, capable of pulling small trees and shrubs of up to 8 inches.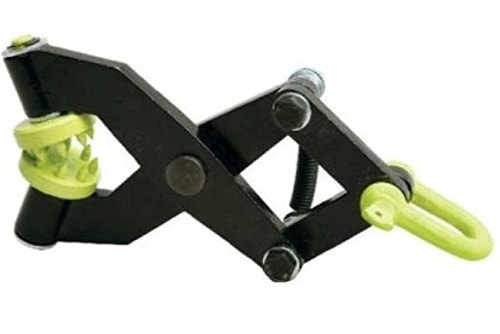 When it comes to affordable tools that help you clean out the yard of small trees and shrubs, the BG-01 is about the best tool out there.
What Is a Brush Grubber?
Long story short, Brush Grubber is a brand that manufactures a now very popular tool for removing shrubs straight from the ground.
The conventional methods of tying a chain around a little brush, removing roots with a shovel, or attempting to remove something larger are rarely successful for a lot of people. That's basically where Brush Grubber saw an opportunity and took the leap.
As a result, the original Brush Grubber concept was conceived. After some testing and a few tweaks, the manufacturers believe they came up with a fantastic forestry tool that can be used for a variety of tasks.
Do You Need a Brush Grubber?
Simply put, a Brush Grubber will make it easier for you to remove small shrubs from your yard, putting in as little effort as possible. For the longest time, people have been trying to get this job done using a series of unconventional methods, so you could say that the market really needed a product like this.
Can I Remove Brushes Without a Brush Grubber?
Yes, you can, but it's going to take a lot of work and effort. If you want to cut down a small tree and remove its stump, you have to:
 

Mark the trunk of the trees you want removed about a foot above the ground. You can use a marker.

 

Use a chainsaw or an ax and make a cut at a 45-degree angle. Top when you're ⅓ into the trunk.

 

Move to the other side of the tree and make another cut about ½ way into the trunk, above the one you previously made.

 

Facing the second cut, push the tree so that it falls on the opposite side. If it doesn't fall, cut a little bit deeper.

 

To remove the stump, you can use a shovel to dig them out. This works best for trees with a shallow root system.
If you're looking to remove shrubs, you will have to:
 

Remove the shrubs using manual force wherever possible. Make sure you use protective gloves for it.

 

If you can't remove them using your bare hands, try pruning them first.

 

Using a shovel, get the roots and stumps out of the ground.
Tools You Need with a Brush Grubber
Having a brush grubber alone isn't going to do the job. That's because purchasing a brush grubber basically means that you're buying the tool that's placed around the shrubs to pull it out, so you're going to need a few more things to get the job done, such as:
A Suitable Chain
We've added a special one in our review section down below, but it's basically a chain that connects the tool to the vehicle you're going to use for shrub removal.
A Vehicle
If you don't opt for a brush grubber that implies manual force, then you're going to need a vehicle to actually pull the grubber and the shrub out of the ground.
Safety Gear
That includes gloves and glasses, because you are likely to get hurt by stuff flying all over the place as you yank a small tree out of the ground. It also helps keep your hands intact and cleaner when working with dirt.
How to Use a Brush Grubber
There is a pretty straightforward method to using a brush grubber safely and efficiently. The steps to follow include:
 

Secure the forks to the driving vehicle by tightening the Hex Bolts.

 

Place the puller near the bottom of the post/tree, about one foot above the ground, between the two blades.

 

If you're removing something taller than 4 feet, chop off the post or tree first so it doesn't fall on the operator or the car.

 

Raise the forks with the running vehicle to remove the small trees and shrubs of your choice.

 

Lower forks until the removed post or tree is resting on the ground.

 

Continue lowering forks until blades release by tilting upward.

 

After that, step back from the post/tree.

 

Check for damage and make sure there's no debris, then repeat step 1.
Safety Precautions When Using a Brush Grubber
Improper handling of the brush grubber or failing to follow the safety precautions recommended by the manufacturer can result in damage of the vehicle, the surrounding area, or even yourself. It's important to consider the following safety precautions:
 

Only use the brush grubber outdoors.

 

Always double-check that the forks are properly secured to the skid loader/tractor before each use.

 

Make sure your arms, legs, and other body parts are as far away from the moving parts of the entire mechanism.

 

Check your brush grubber after each use and, if any parts have any damage, don't use this tool again until repaired/replaced.

 

Always make sure the hex bolts are tightened before securing the puller to the forks.
The Best Brush Grubber Tools
Best overall
The Brush Grubber BG-20 Extreme Plus is the ideal equipment for clearing away unwanted brush and small trees from your property.  In order to obtain a strong and stable hold, the 5 massive gripping teeth on each pad plus the spring-loaded jaws are carefully constructed.
The two gripping pads rotate 360 degrees each in order to provide a firm grip.  It cuts through shallow-rooted shrubs and even small trees with one easy pass to take rid of the problem and stop re-growth.
This tool features handles that are designed to make it easier to go into the tough-to-reach places of shallow-rooted plants and shrubs. It is constructed with 1.5-inch steel to ensure durability and features a design that allows for a single-person operation.
Pros
 

Powerful spring-loaded jaws

 

Made with durable steel

 

Easy to attach to tractors
Cons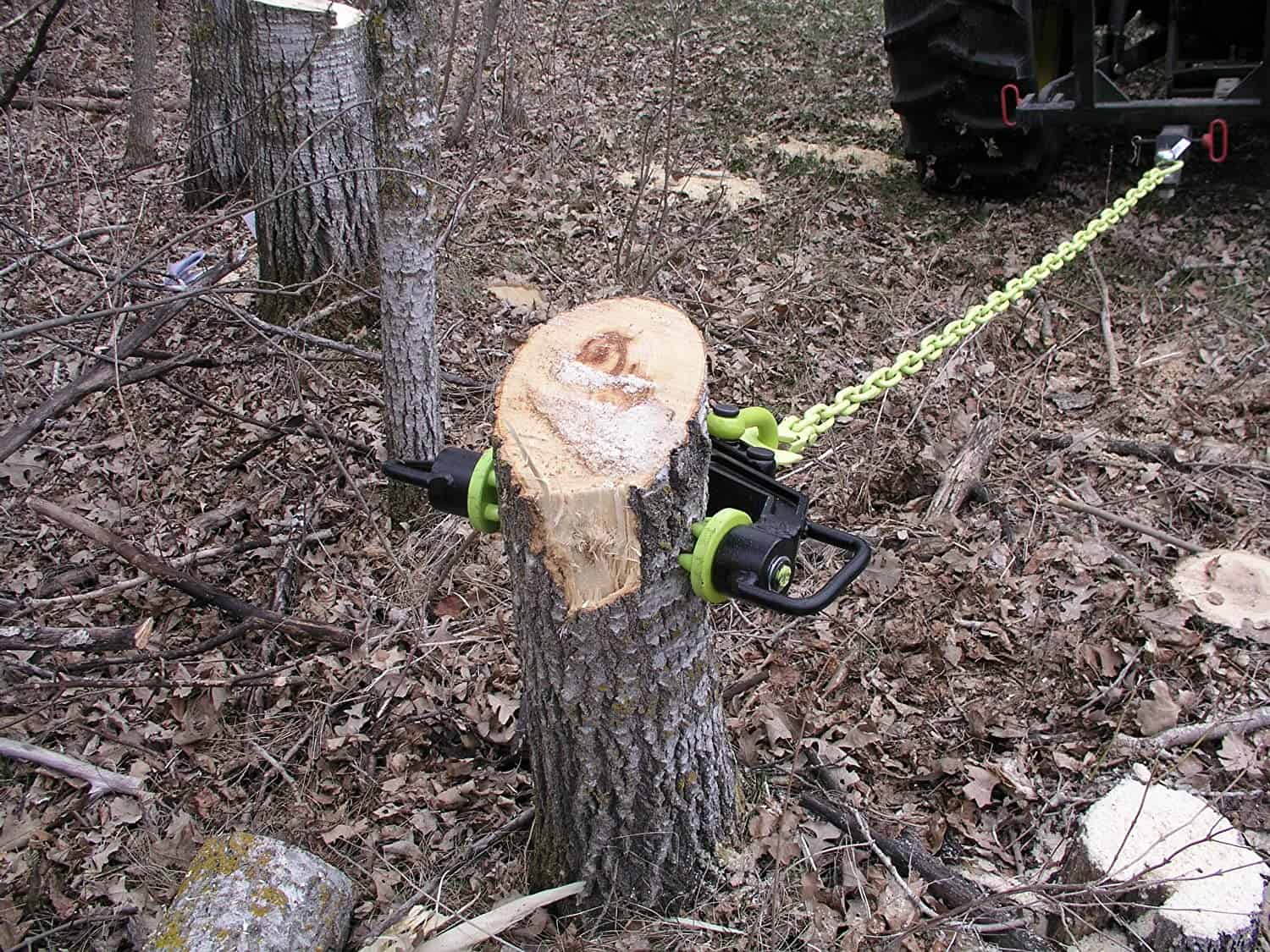 Best heavy-duty
There are plenty of design and construction similarities with the BG-20, only this is a more heavy-duty model that's capable of removing even larger shrubs. The grip pads are 3.9 inches in diameter and have five big no-slip grip teeth that rotate 360 degrees.
The large, rugged handles are capable of offering a firm grip while also being durable enough to withstand some roughing around. It can pull shrubs and tree stumps that measure up to 8 inches in diameter, which is pretty impressive and quite the upgrade from the previous models.
Made from heavy-duty steel, this little gem can withstand wear and tear like a champ. The large handles make it easy to open the jaws, but you will still have to put some elbow grease into it.
Pros
 

360-degree rotating pads

 

Pulls an impressive 8" diameter

 

Made with heavy-duty steel
Cons
 

Bulky and requires strength

Best manual
The BG-02 is the ideal tool for clearing away unwanted brush and small trees from your property. When used properly, this simple-to-use device will swiftly and effortlessly pull-out shrubs up to 1.5 inches in diameter from the ground.
A strong and stable hold is ensured by the 10 gripping teeth per pad and comes equipped with spring-loaded jaws, which get even tighter as the force applied to them increases. The two grip pads each rotate a full 360 degrees, which aids in providing a secure hold and preventing debarking from occurring.
It's important to note that, unlike the other brush grubbers we've seen so far, this one implied manual use of the device.
Pros
 

360-degree pad rotation

 

Features heavy-duty steel tubular handle

 

Lever for operating spring-loaded jaws
Cons
 

Requires strength to operate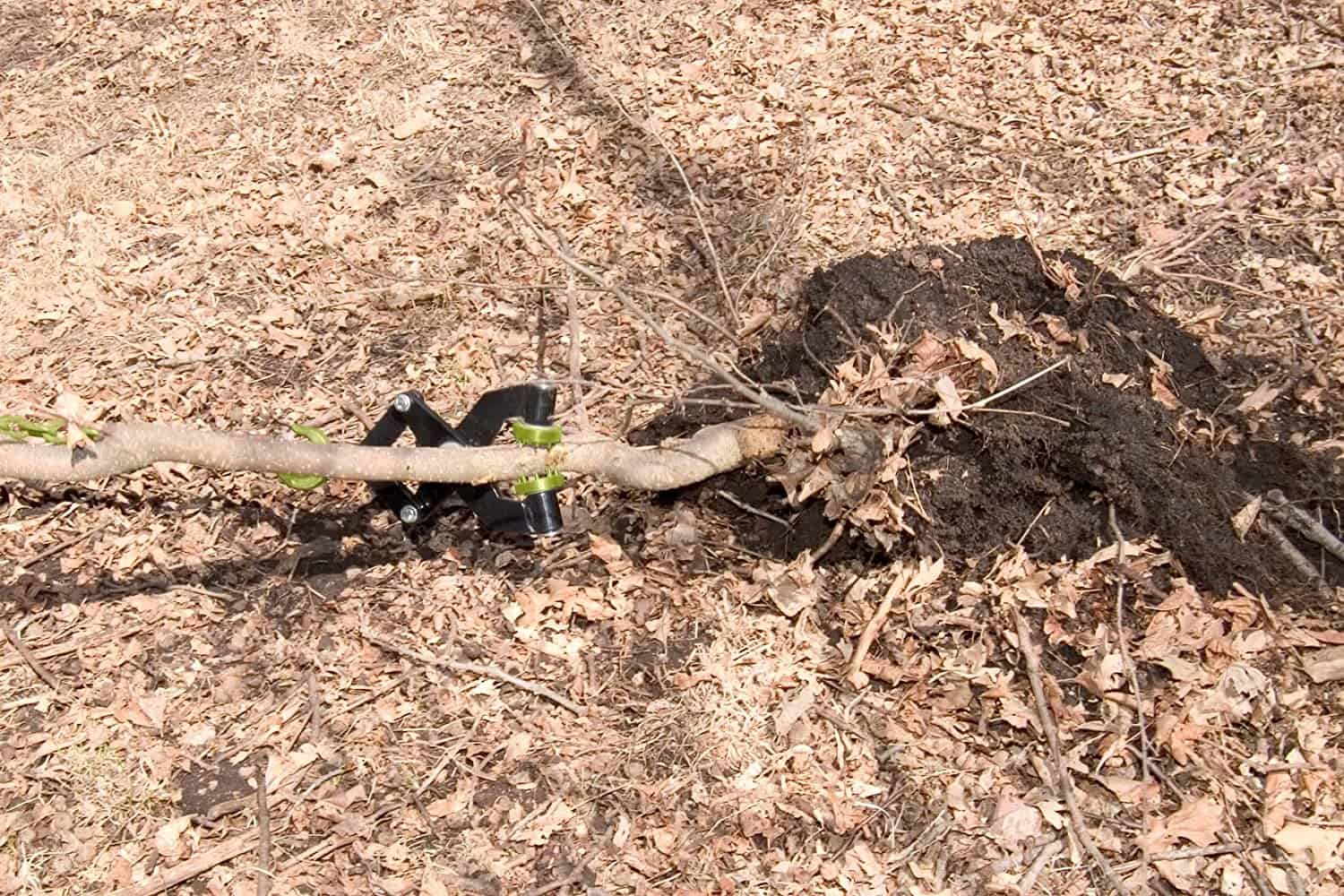 Budget pick
A lot of people argue that the BG-01 is now an outdated and trivial brush grubber, but it does have a lot of perks for those who are not quite sure about what this product can do. Being a cost-oriented solution to the more expensive units out there, the BG-01 doesn't fail to deliver even so.
With a total of 16 gripping teeth, this is a tool that will hang on pretty tight to a shrub whenever needed. The strong jaws are capable of opening wide, meaning they can hang into thicker small trees and shrubs (up to 3 inches in size).
Much like the other brush grubber tools, this one is also made from durable steel. The gripping pads feature a 360-degree rotation, so you can benefit from a strong grip and easy tool maneuverability.
Pros
 

360-degree grip pads

 

Made with durable steel

 

16 powerful gripping teeth
Cons
 

Requires a little muscle power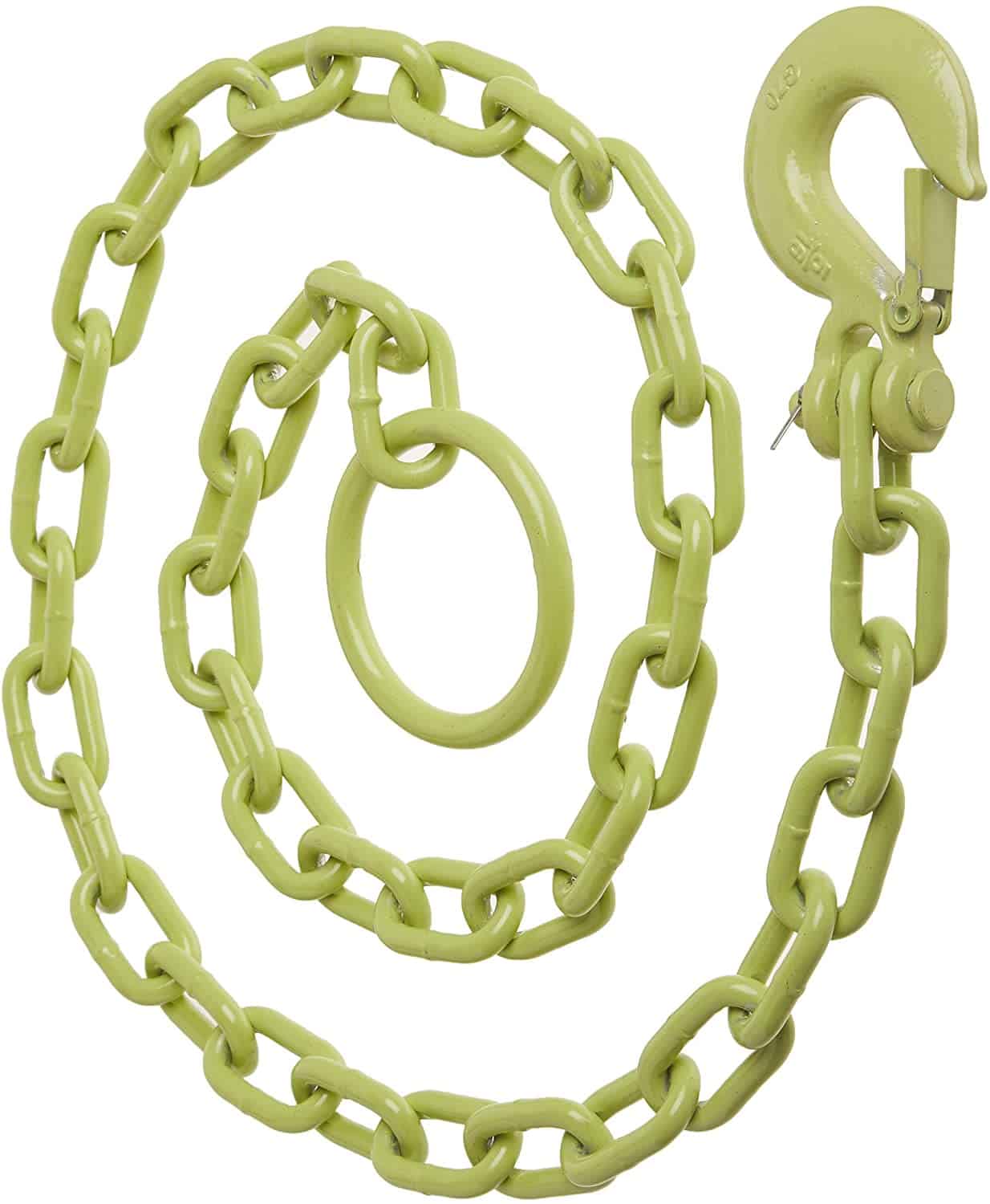 Best pulling chain
Naturally, you're going to need a chain to match your brush grubber, so here is the product you need to complete the setup. This is a chain that measures 5.5 feet and length and has a 5/16-inch thickness. It has a bright green color because it's meant to be easy to spot, so you won't lose it or trip over it.
You are going to need this chain to connect your brush grubber to your vehicle, to make it easy to remove small trees and shrubs. The chain is made with heavy-duty steel links and can easily be attached and removed by a single person. It also comes with a one-year warranty for the parts.
You can choose to purchase a single chair, or you can opt for packs of two, three, or four chains. The chain is designed to be compatible with the BG-08 Brush Grubber HD and the BG-01 Original Brush Grubber.
Pros
 

Bright paint for better visibility

 

Single-person operation

 

Made with durable steel
Cons
 

Requires attaching to a strong vehicle
FAQs
Question: How do brush grubbers work?
Answer: Brush grubbers have clamps with teeth that need to be fixed around shrubs. Using a chain, they are attached to ATVs and tractors. This entire system helps you pull the shrubs right out of the ground.
Question: Is a brush grubber the same as a tree grubber?
Answer: Tree grubbers have a different design compared to a brush grubber. It's also important to note that a brush grubber won't do a good job when attempting to remove a larger tree, whereas a tree grubber can work in such a scenario.
Question: What is the most heavy-duty brush grubber?
Answer: The most heavy-duty brush grubber is also the company's latest release: the BG-30. It can pull small trees and shrubs up to 8 inches in diameter.
The Verdict on Brush Grubbers
Depending on what you need your brush grubber to do, you can buy the heavy-duty BG-30 for thicker shrubs, the BG-20 for a good price-to-quality ratio, or the BG-01, which is the original model and a budget-oriented solution. And if you're looking for more landscaping tips, some of our other articles are sure to help. Like this guide to finding the best chainsaw!