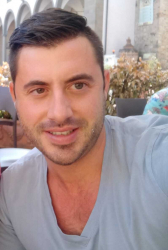 Latest posts by David Borgogni
(see all)
Getting rid of tree stumps can be a difficult task that often requires time and effort. If you've got some ground that needs a number of clearing, then your best bet is to invest in a specialist stump grinder. Today, we'll be focussing on one of the most popular grinders around – Dr Stump Grinder.
In this Dr. Stump Grinder review, we're going to be exploring the ins and out of this heavy-duty tool. We'll be outlining the key selling points and features before assessing its pros and cons. We'll then be offering some of our own thoughts on the Dr Stump Grinder and who it may suit and giving you some alternatives worth considering.
But before we get into the details, let's look at an overview of the product.
Key Specifications of the Dr Stump Grinder
Core Features of the Dr Stump Grinder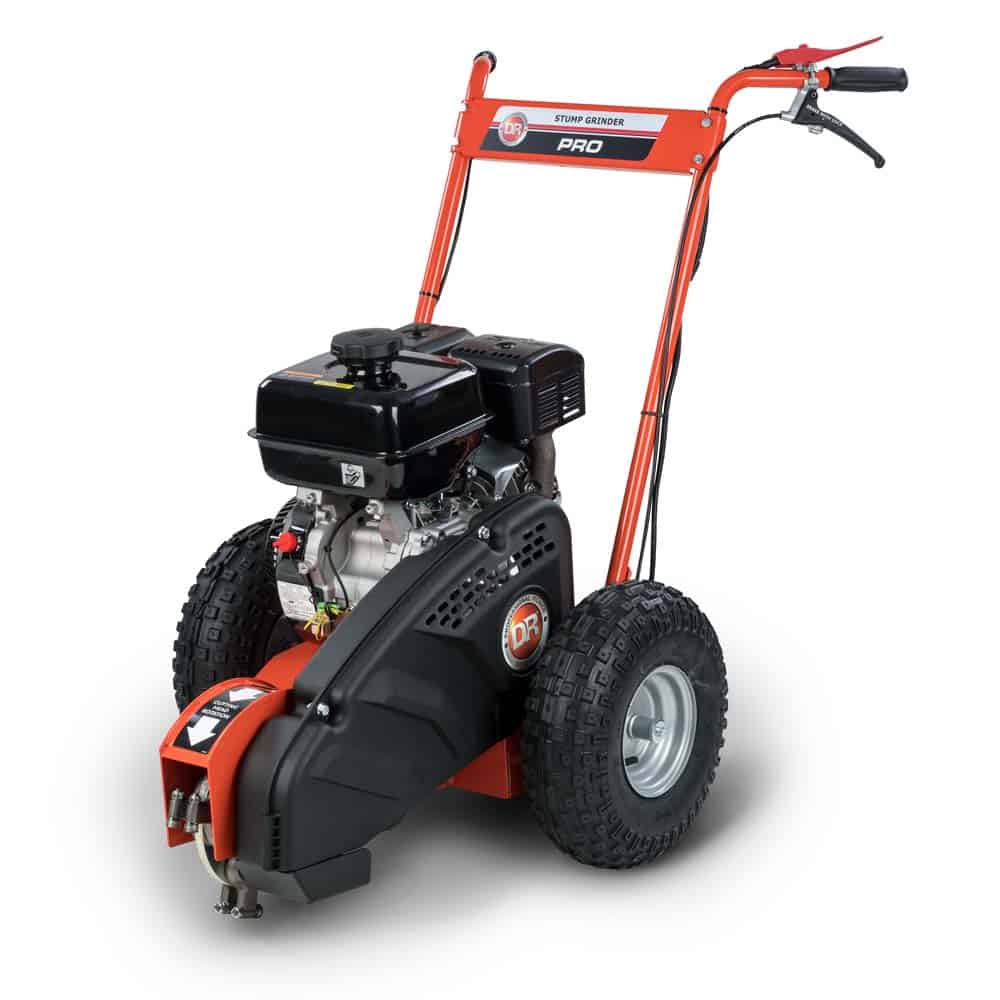 These are the most important features you need to know about when using a Dr Stump Grinder.
Carbide Teeth That Are Mining Grade
The head of the Dr Stump Grinder includes 8 large steel teeth that come topped with tungsten carbide. This stuff is regularly used down mines and is over ten times harder than steel – it's this metal is used when drilling through bedrock.
These teeth are powered by a motor that generates around 2800 rpm, meaning these cutting teeth bite around 360 times per second. It's this combination of power, solidity, and speed that makes such light work of tree stumps.
Tow Kit
Such a large machine can be tricky to move around efficiently. While many choose to load their stump grinders onto trailers and unload them at the job site, the Dr Stump Grinder comes with an optional towing attachment. This means you can attach the unit to the back of an ATV or lawn tractor for quick and easy transportation to the job site.
Easy to Transport
Even when you've managed to get the unit to the site successfully, the terrain can be hard going. Dr Stump Grinder has included lugged high flotation tires within their overall lightweight design. This keeps the unit elevated as you work, removing the risk of interference from a wood chip pile that will only grow as you work.
Highly Reliable
The unit is built using a Briggs and Stratton 1450 series engine that features a compact overhead valve. This allows the Dr Stump Grinder to run at cooler temperatures while still delivering an increased power output. This, in turn, leads to reduced emissions, longer product life, and better fuel economy.
Easy to Operate
Another huge benefit of this stump grinder is how easy it is to use. Despite its high power output and heavy-duty nature, this machine can be safely operated by those with less experience.
Simply position the unit over the target stump, lock one of the lugged floatation tires in place using the wheel brake, engage the cutting head, and rotate from side to side as cutting commences. The idea is to shave an initial inch or so off each side before pivoting to the other. Repeat this process until the entire stump has been reduced to a pile of wood chips and debris.
Read also: How to Properly Use a Stump Grinder.
How Does the Dr Stump Grinder Perform?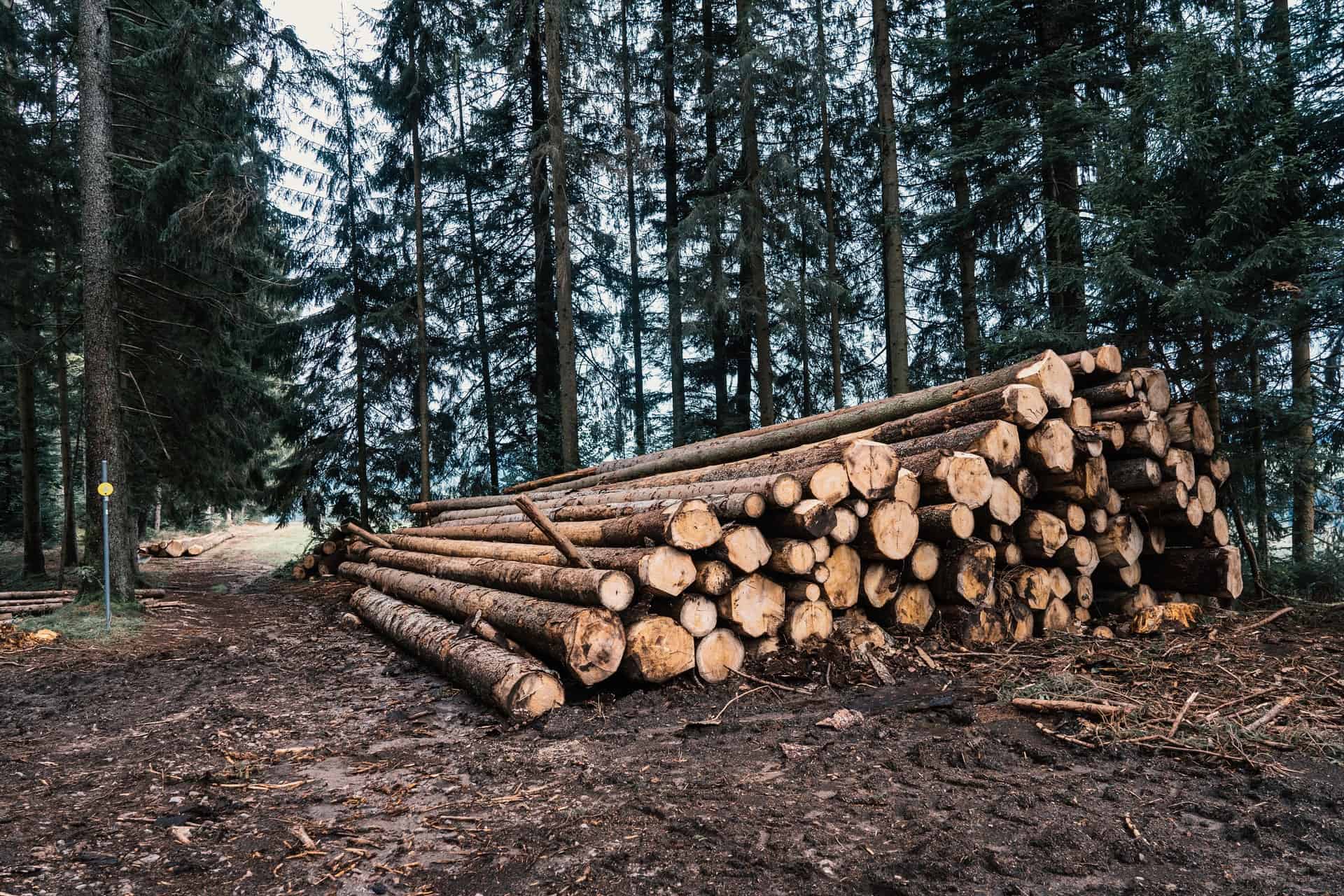 This stump grinder is highly effective at what it is designed to do. We tested it in several scenarios, from lighter and smaller stumps to larger and more difficult tree roots. The first thing we noticed was the power of the stump grinder. As soon as you switch the engine on, it becomes apparent that this is a serious bit of kit. The power is instant and obvious, even before you properly get to work.
Positioning the Dr Stump Grinder over the target tree stump took a little practice the first time but overall as pretty straightforward. The locking wheel brake feels very secure and gives you the confidence that the unit will stay in place when you engage the throttle.
When you start getting to work, you have to manually move the stump grinder from side to side to work on different stump parts. This can be quite labor-intensive and is much easier to do with two people present. That being said, the teeth themselves felt razor-sharp and cut through each bit of wood in what felt like no time at all.
Of course, the larger stumps took a little longer, but once you quickly work out the tool's nuances, you can streamline your work and grind stumps down much more efficiently.
In terms of setting the unit up, it's a straightforward process for anyone familiar with gas engines. Simply fill the fuel tank, make sure you've got the oil topped up, and away you go. The Dr Stump Grinder comes with a 4-stroke engine, meaning you don't need to worry about premixing any oil and gas before filling the tank.
Moving the unit across uneven terrain was fairly easy, thanks to the large tires. Their high floatation spec works well and provides a stable base for the machine and allows for the required maneuverability.
Overall, the Dr Stump Grinder is a well-designed and well-put-together machine that is ideal for professional use – that's who this product is particularly aimed at. While it could be used in domestic settings, the price and bulky nature means it's more suited to use by commercial outfits with plenty of stumps that need removing.
Pros of The Dr Stump Grinder
With such a high spec and powerful machine, there are several important pros to the Dr Stump Grinder. We have a look at how that could benefit you here.
Powerful
The most obvious benefit to using one of these stump grinders is its abundance of power. Thanks to its 4-stroke 306cc engine, the Dr Stump Grinder possesses enough power to tackle even the largest of tree stumps. On top of that, its power means you can grind down stumps in next to no time while using relatively little energy, allowing you to work efficiently and get many stumps removed in one go.
Easy to Use
All the power in the world doesn't mean anything if a machine is too hard to use. Thankfully, the Dr Stump Grinder is pretty straightforward – simply start the engine, position the teeth over your target stump, engage the throttle, and rock the unit from side to side until the stump has been ground down to a pile of wood chip.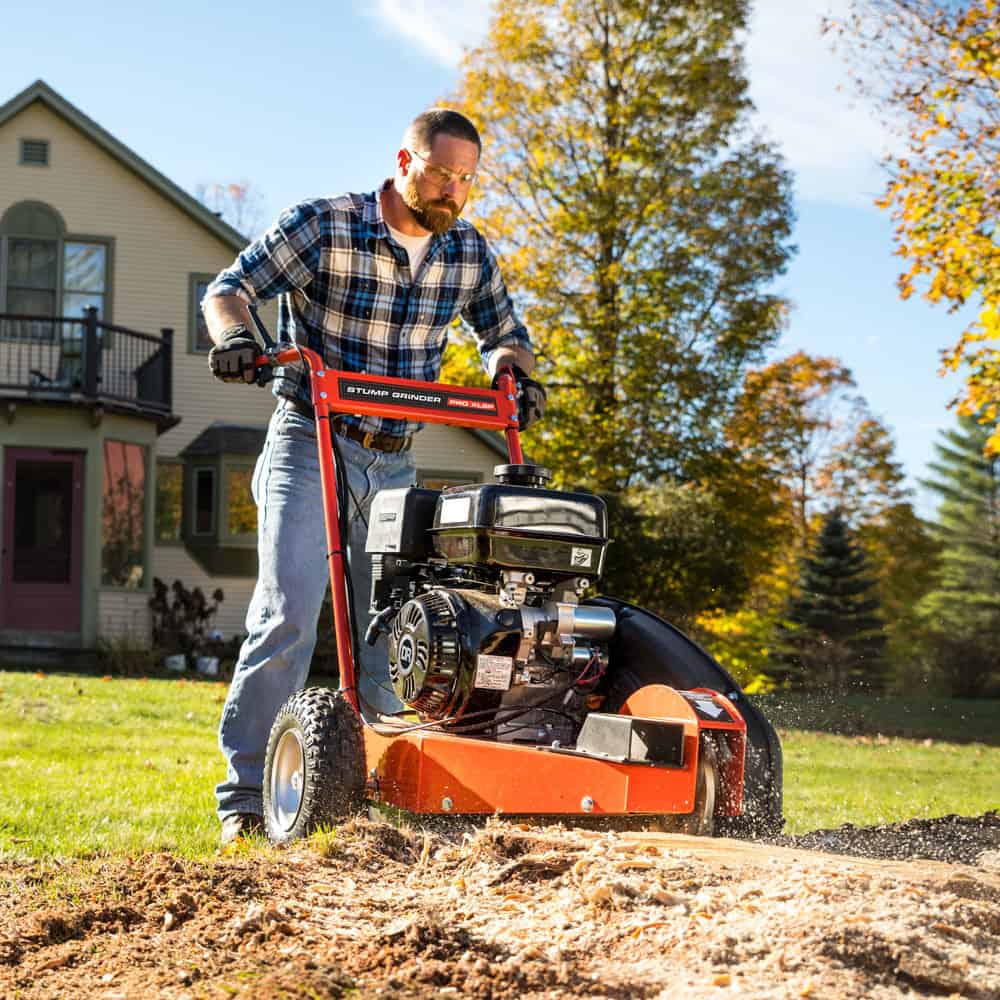 Insanely Sharp Teeth
The teeth allow the Dr Stump Grinder to work its magic and reduce tree stumps to nothing but dust. They're made with tungsten carbide and have been designed to mining-grade specs. You can feel just how sharp they are when you start cutting down the stumps as they disappear in next to no time.
Perfect for Commercial Outfits
Thanks to its power and efficiency, the Dr Stump Grinder is the perfect tool for any professional forestry or landscaping company that needs the ability to get rid of large numbers of tree stumps quickly. In addition, this stump grinder is easy to use thanks to its large tires, simple handles, and straightforward controls when operating as part of a team.
Manufacturer Warranty
A warranty that covers you against any unwanted issues is always a bonus. The manufacturer's guarantee that comes with the Dr Stump Grinder covers your against part or mechanical defects and lasts for 2 years for domestic use. Unfortunately, if you're using yours commercially, the cover only lasts 90 days.
Cons of the Dr Stump Grinder
Despite the obvious benefits users will enjoy while using one of these machines, there are several drawbacks to be aware of before going ahead and purchasing one.
Price
This is a serious piece of kit, and, as such, the price point reflects it. At several thousand dollars, the Dr Stump Grinder is one of the top grinders on the market. It offers great value if you're planning to use it regularly enough. If not, it may be worth looking at some cheaper alternatives.
Needs More Than One Person
To operate the stump grinder properly, you need more than one person present. This is because not only can the unit be tricky to navigate on uneven terrain, but when in use, it requires you to move it from side to side as it grinds. With two or more in a team, this is much easier to do and allows you to get much better results from your work.
Requires Transportation
As the Dr Stump Grinder is heavy, it needs to be transported to your work area properly. Usually, this means loading the machine onto the back of a truck or trailer and unloading it at the other end. This takes time, effort, and resources. There is, however, the option to attach so tool to the back of an ATV to tow it to where it is needed. Although this is a much easier option, it requires you to already have an ATV at your disposal.
Are There Any Alternatives?
Jansen Stump Grinder Kohler 14HP

The Kohler 14 horsepower has been built to a good spec. It's quick, strong, and durable while remaining as safe as possible, and its easy-to-use nature also makes it a great alternative to the DR Stump Grinder. Featuring removable carbide teeth, a reduced cutter wheel weight, side discharge, and a 3-year manufacturer's warranty, we highly recommend anyone in the market for a new stump grinder pays this model particular attention.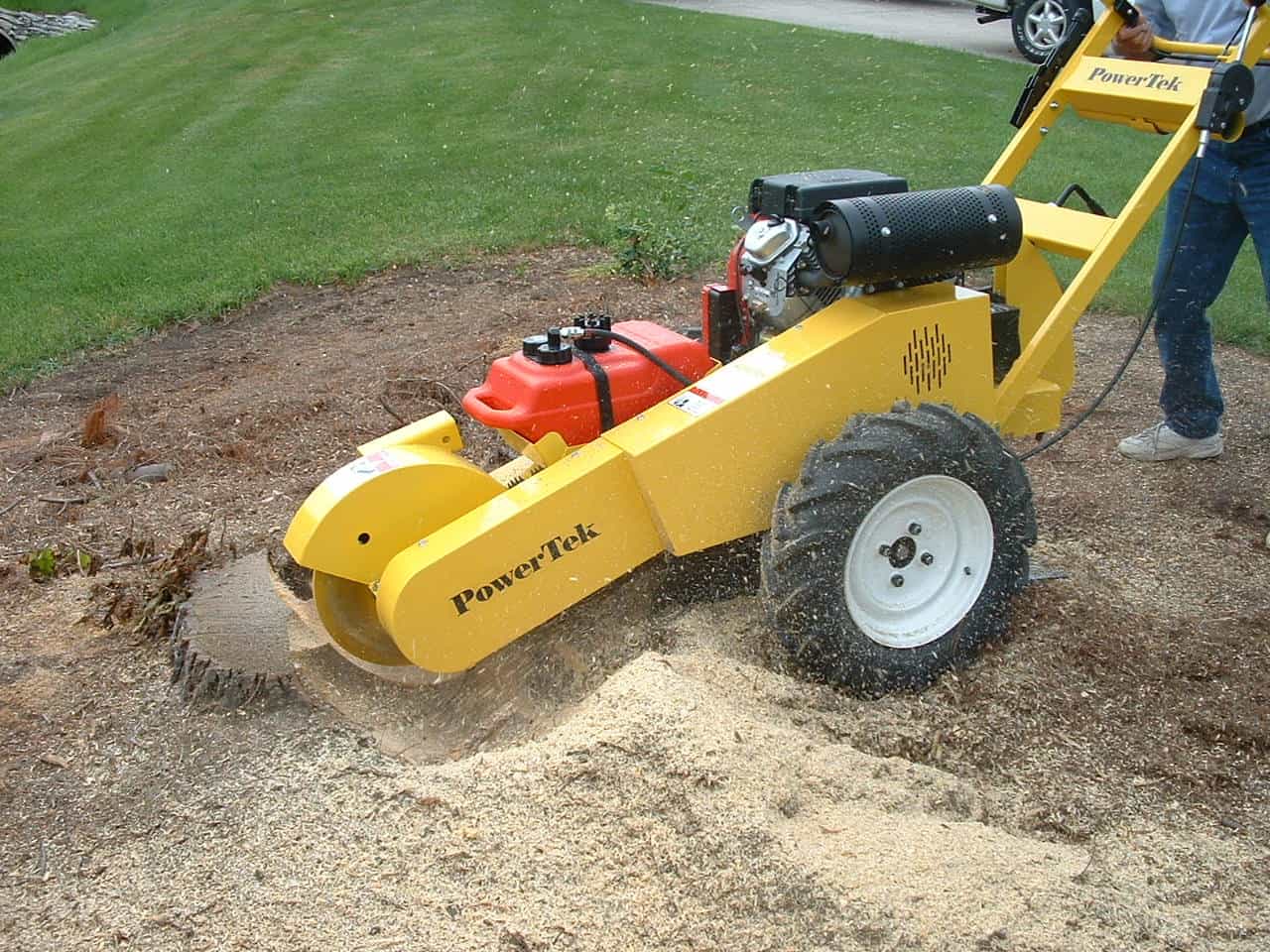 Another good option comes in the form of the PowerTek stump grinder. This tool sits at a slightly lower price point and produces a little less power, thanks to its 13 horsepower engine. However, don't be fooled as this is still a more than commercial-grade machine and will have any stumps it faces ground to a pile of woodchips in next to no time.
FAQs
Question: How long does it take a stump grinder to grind a stump?
Answer: This is like asking how long is a piece of string. The length of time it takes for a stump grinder to effectively remove a stump depends on the size and density of the stump and the power of the stump grinder. Anywhere between 15 minutes and 2 hours is common.
Question: Will a tree grow back after stump grinding?
Answer: No, tree roots cannot resprout once they have been ground down. Instead, they will simply deteriorate and disappear over time.
Question: How big of a stump can a stump grinder handle?
Answer: This depends on the size of the grinder. If you have stumps that are regularly over 12 inches in diameter, you'll need a large grinder like the Dr Stump. These larger stump grinders will be just as effective on smaller ones, too but will allow you to grind down larger ones much more effectively.
Question: Is stump grinding dangerous?
Yes, operating any power tool can be dangerous but particularly one designed to grind down matter into small pieces. The teeth are incredibly sharp, and any use by untrained operators could lead to serious injury. For large stump removals, it is always advised that you seek professional help.
Dr Stump Grinder Review: The Final Word 
There is no doubting the capabilities of the Dr Stump Grinder. It's strong, powerful, and will remove pretty much any stump you put in front of it with ease. That being said, it can be a dangerous tool if not used correctly, and for smaller jobs, it may not even be needed at all.
Before purchasing one for yourself, consider how much usage you will be getting from it and weigh up its pros and cons. Perhaps it's worth looking at a slightly cheaper model like the Jansen Sump Grinder Kohler 14HP or, perhaps, bringing in a team of professionals to rid you of any unwanted stumps could be the best solution.