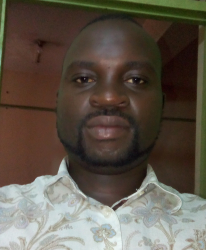 Latest posts by Haron Omaita
(see all)
Throughout the fall months, gardening and other yard work can become overwhelming due to the fallen leaves that litter your whole yard. There's a whole range of solutions to help you clean them up, like leaf blowers. But what do you do with the leaves once you've raked them up?
This is where a leaf mulcher comes in handy.
A leaf mulcher makes quick work of your seasonal yard cleaning exercise. With a quality mulcher, you can easily create mulch that is easy to use or dispose of. And with a compost bin, leaf mulch is a great ingredient to add for additional nutrition for your plants.
Benefits of Leaf Mulching
Shredded leaves provide nutrients which are especially useful during the growing season.
When you apply leaf mulch to your flower beds and garden, the soil is better aerated and produces new growth.
Leaf mulch also increases water retention in the soil. This minimizes watering time and also saves you money.
Mulching leaves means there's fewer air spaces when you stuff the trash into disposal bags. This means you can cram more leaves into one disposal bag, effectively reducing the number of bags needed.
Good mulch is porous enough to allow for permeation of water and air into the soil, which promotes plant health.
As the mulch decomposes, valuable nutrients are gradually discharged into the soil.
Types of Leaf Mulchers
There are two major types of leaf mulchers out there: handheld and standalone.
With a handheld mulcher, you have to hold the unit and mulch as you go round the leaves. This is faster since you can mulch on the go.
Handheld mulchers are perfect for large yards. The bag might not be as huge as that of a standalone option, so bear that in mind.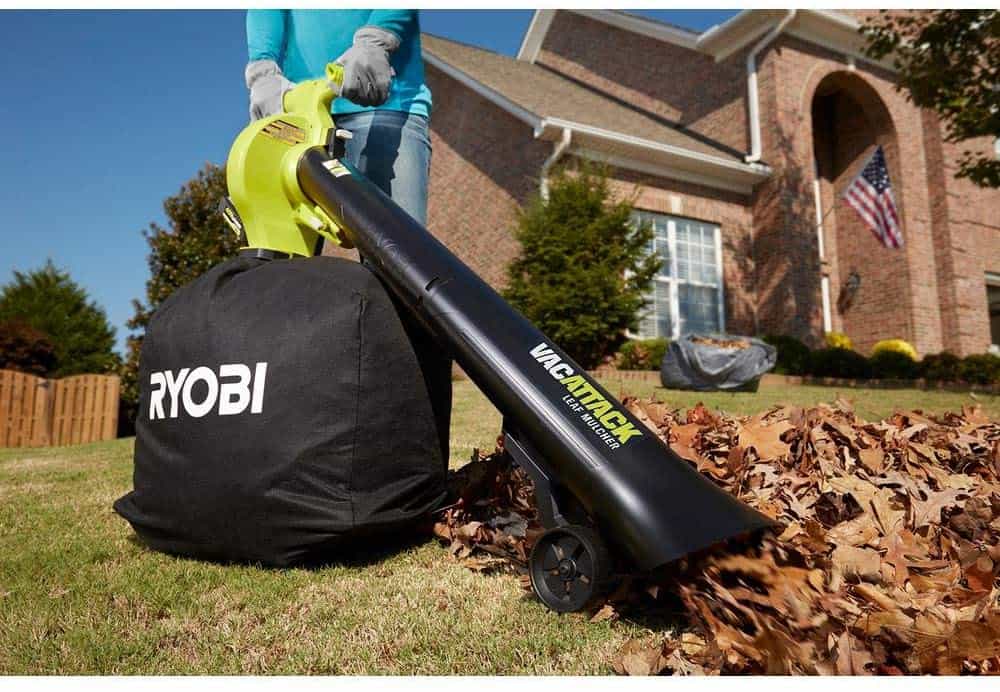 A standalone mulcher stands stationary when it is being used. Most people place it in the middle of their yard and then bring leaves to the unit.
This is much easier for some people, but it takes quite a bit of time. If you've got a smaller yard, you won't have to mulch for too long.
Gas leaf shredders and mulchers are quite heavy-duty, but there aren't many choices on the market. But if you do spot one that seems a good fit, expect higher performance minus the problem of a cord. Of course, you must refuel it which can quickly increase the operation cost. So, factor that into your budget as well.
Electric leaf shredders and mulchers are powered by electricity, either via a battery or electric outlet. These machines are lighter-duty compared to gas models but more affordable and eco-friendly. They come in standalone or handheld options.
Cordless leaf mulchers give you greater flexibility as you go about your work. Gas mulchers are naturally cordless, of course, but there are also cordless electric mulchers which are powered by a battery. Be sure to find out the battery life since it can be as short as 10 minutes in some models.
Overall, cordless leaf mulchers are eco-friendly because they don't emit hazardous substances into the environment.
Leaf Mulcher Features and Uses
Besides blowing leaves, handheld mulchers are used for pulling out leaves from bushes and flower beds, where a rake might be destructive.
A standalone unit will not help you with actual leaf collection—you'll still need to blow or rake the leaves to collect them. You can't beat a standalone mulcher at dealing with large volumes of leaves—once the leaves are gathered, that is it.
A mulcher's compression ratio refers to its capacity to reduce the volume of leaves. As an example, if you put in 8 gallons of leaves and end up with one gallon of mulch, that mulcher's compression ratio is 8:1.
There are two important advantages of shredding leaves with a mulcher. First, a decent compression ratio makes it easier to fit more leaves into fewer bags, which are in turn easier to carry and drop off at the collection point.
Secondly, shredding leaves means they can be used as mulch or added into the compost bin to provide additional nutrition.
Which Leaf Mulcher Should I Buy?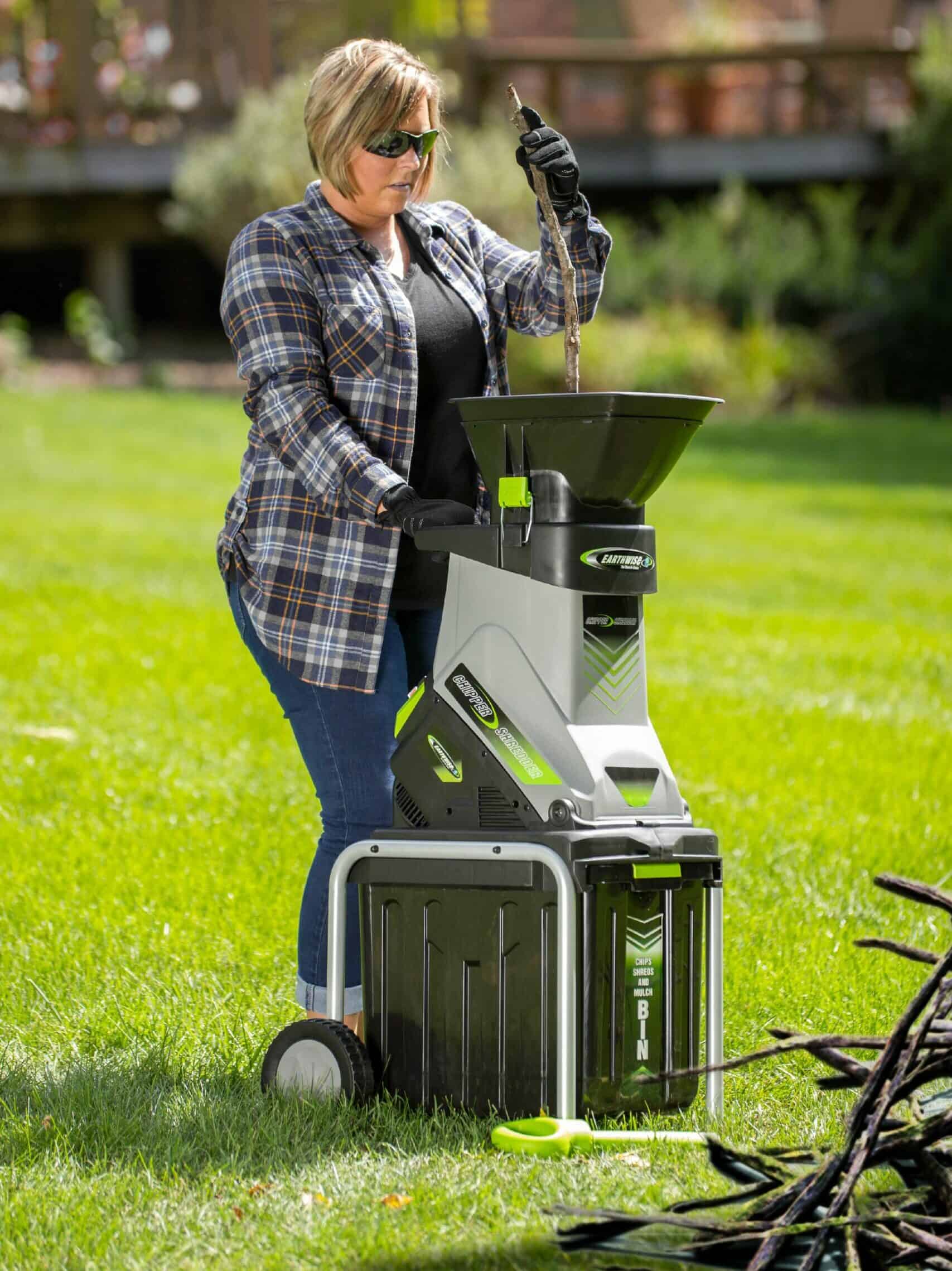 The most significant consideration when choosing a leaf mulcher is the amount of debris you'll be putting through it.
If you only need to handle a few gallons of leaves, then you can manage with a low-priced unit. If you'll be dealing with bushels and bushels of leaves, as well as sticks and other trash, then you'll need a heavy-duty mulcher.
Handheld mulchers are comfortable to carry around and have a tight enclosure to avoid the possibility of trash particles getting inside. Moreover, they can be viewed as part of existing leaf blowers.
Go for a lightweight standalone shredder with cutting elements that are easy to change and a sturdy base. A great choice for light and medium duty mulching is the Worx WG430.
Heavy-duty shredders need greater stability and must draw in enough power to handle the job. While not as easy to carry around as light-duty models, they should not be hard to move around your yard. The 15-Amp Earthwise GS70015 shredder is a good choice for heavier-duty mulching tasks.
Leaf Mulcher Features to Consider
When picking the best leaf mulcher, be sure to consider various factors. After settling on a handheld or standalone option, and choosing a corded, cordless, or gas-powered option, you have to watch out for these specifications. These are also the factors we used in making all of our product selections that we're recommending to you.
Motor Power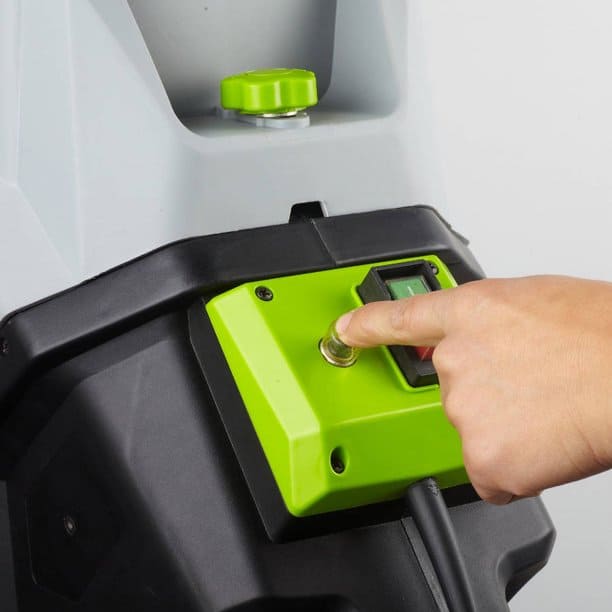 In general terms, the higher the wattage of the machine's engine, the higher its horsepower. If you want to save money, consider opting for a low-wattage machine.
It's vital to consider how much waste you'll be powering through. With a powerful motor, you can get through higher volumes of waste faster and the machine is unlikely to clog up.
So if you're binning a ton of leaves at a go, then you may want to invest in a more powerful unit. Generally speaking, a standalone shredder is more powerful than a combined shredder and vacuum.
Safety Features
Check out customer reviews to see how often a particular unit clogs up. Blockages are a risk with electric models, especially when unblocking the machine.
Try to find a machine that comes with an automatic power-off function when there's a blockage. If possible find one that switches off right after you remove the hopper.
Environmental Friendliness
If you want a mulcher that helps make compost, you can do something good for the environment.
Gas-powered chip shredders can be very powerful. They boast higher emissions and can be a bit more difficult to control. If possible, purchase an electric shredder instead.
You can also go for one that's equipped with a reusable collection bag, which further reduces your impact on the environment.
Storage
Consider where you'll be storing your shredder. Most shredders are small enough to go unnoticed in the average garage. If you want a garden shredder, consider getting a unit that is quite compact and folds away easily.
Most mulcher models on the market today have improved considerably over time. This means newer models are more lightweight, easier to transport, and easy to disassemble.
Collection Bag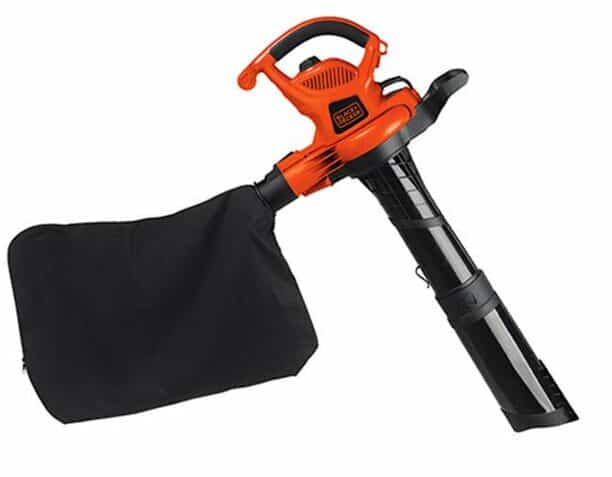 Many mulchers come equipped with their own bag for gathering scraps. It's important that the bags have a dust-blocking mechanism, so you're not covered in a cloud of powdered leaf debris. Some mulchers allow for the addition of a bag, but you must buy it separately.
Power supply
Leaf mulcher can be gas-powered, corded, or battery-powered. Corded ones will not run out of power while you're at work, but you must keep within the limits of the outlet. Gas and battery powered units may not offer as much power but they allow freedom of movement.
Turbo Mode
When vacuuming or blowing leaves, the turbo function helps you do the work faster.
Tool-Less Conversion
On a 3-in-1 handheld model, you can switch between mulching, vacuum, and blower modes. This dial lets you easily change the mulcher's mode.
Metal Mulching Blades
Models with metal mulching blades are the most long-lasting, giving you longer service than nylon or plastic options.
Cover or Carry Case
Standalone leaf mulchers usually have weather covers or carry cases to prevent damage or corrosion to the unit.
Shoulder Straps
When buying a 3-in-1 leaf mulcher that features a collection bag, ensure it has a backpack style and comfortable straps.
CFM
If you're considering getting a 3-in-1 mulcher, check the unit's cubic-feet-per-minute (CFM) output. This is the rating of the total area that the machine covers during use. The lower the CFM rating, the less effective is the machine's blower function.
Dual Fan Speeds
The majority of 3-in-1 leaf mulchers come with at least two fan speeds in the blower function.
How Much Does a Leaf Mulcher Cost?
For light-duty mulchers, prices range from $70 to $150. Heavy-duty mulchers aren't so much more expensive—they usually cost between $175 and $300.
Anything higher priced is likely equipped with additional capabilities, such as wood chipping. More powerful models can cost up to $500.
The normal fine balance is a machine that just about exceeds your needs so that you'll not have to push it past its capacity. Where this sweet spot falls will mostly depend on the volume of leaves you're dealing with each season. If you're a DIY freak, $150 should be a reasonable starting price.
Our Best Leaf Mulcher Picks
We understand that the buying process could be a little confusing considering the plethora of options available out there, so check out our top choices to pick the right mulcher that fits your needs.
Best Handheld: Worx WG430 Bladeless Foldable Electric Leaf Mulcher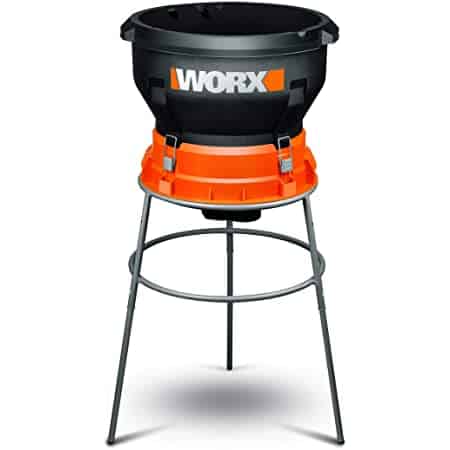 The Worx WG430 can shred up to 53 gallons of leaves in a minute. This is made possible with its flex-a-line bladeless mulching system that is quite safe. Additionally, it comes with tool-less line replacement.
The machine's 13 Amp motor generates up to 8.500 RPM. This makes leaf collection easier and quicker, leaving your yard much cleaner. This model has a large feeding hole where you can drop the leaves, and it can shred leaves to 1/11th of their size.
The Worx WG430 also features a compact design. Its disassembled parts nest together well, making off-season storage easier. The machine is also easy to set up in a matter of minutes with no additional tools required.
In addition, the design features an air motor cooling system for dust reduction.
Budget Pick: Black+Decker BV5600 High-Performance Mulcher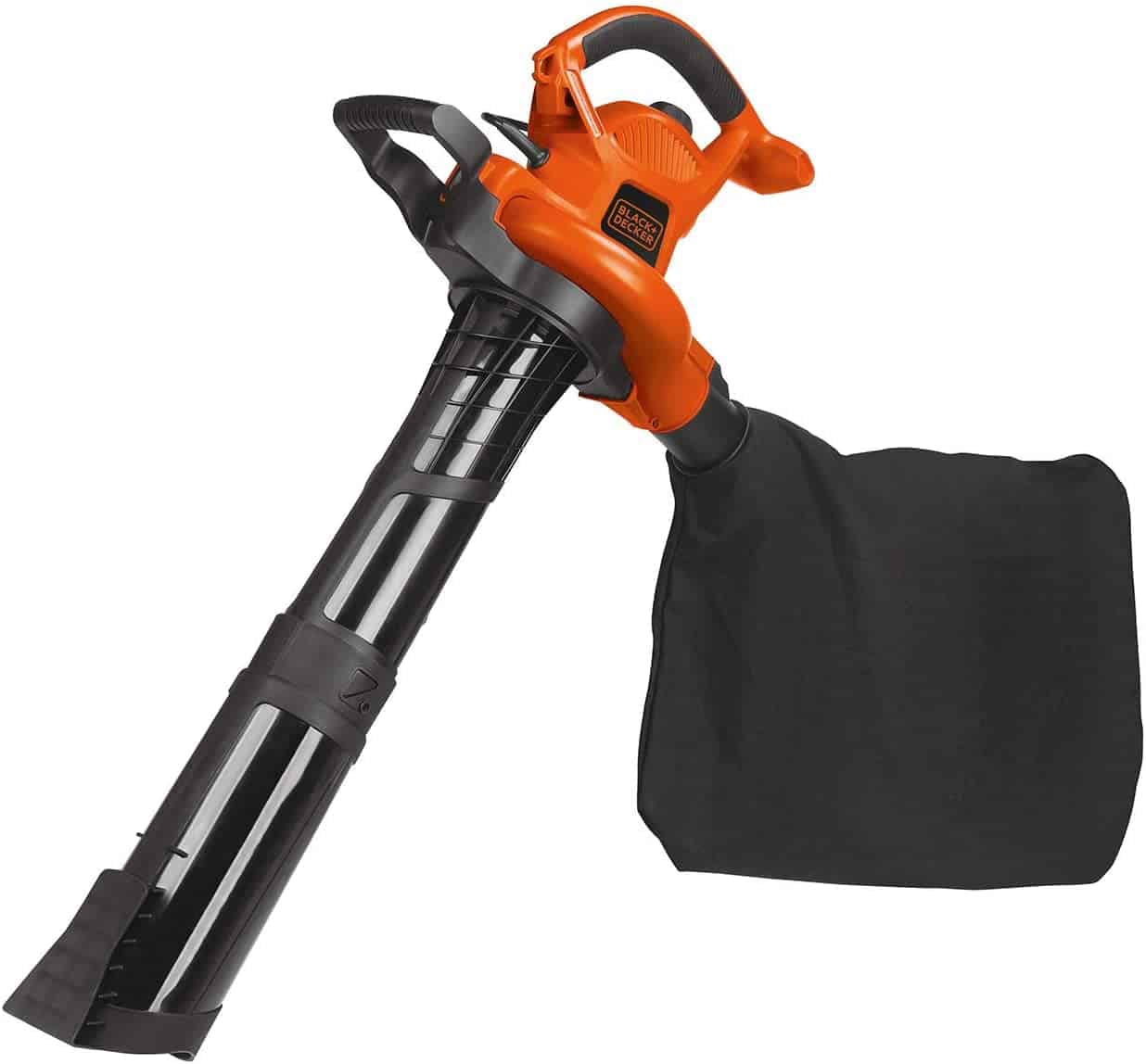 The BV5600 is equipped to blow tons of leaves and other debris, making it easier to clean up your yard. It boasts a speed of 250 miles an hour.
This model can be used both as a mulcher and a vacuum, making it a great choice for a variety of jobs. It also features a metal fan that prevents clogging. When using this mulcher on your flower beds, you can turn on its speed selection to get the task done faster.
The Black+Decker BV5600 is about half as loud as other models, which is something both you and your neighbors would really appreciate. And thanks to its tool free changing operation, it is easy to change between blower and vacuum in seconds.
Black+Decker is a top household brand in the gardening and DIY tools department, so you can hardly go wrong with this unit.
Best Shredder-cum-Mulcher: Sun Joe SDJ616 Electric Leaf Shredder/Mulcher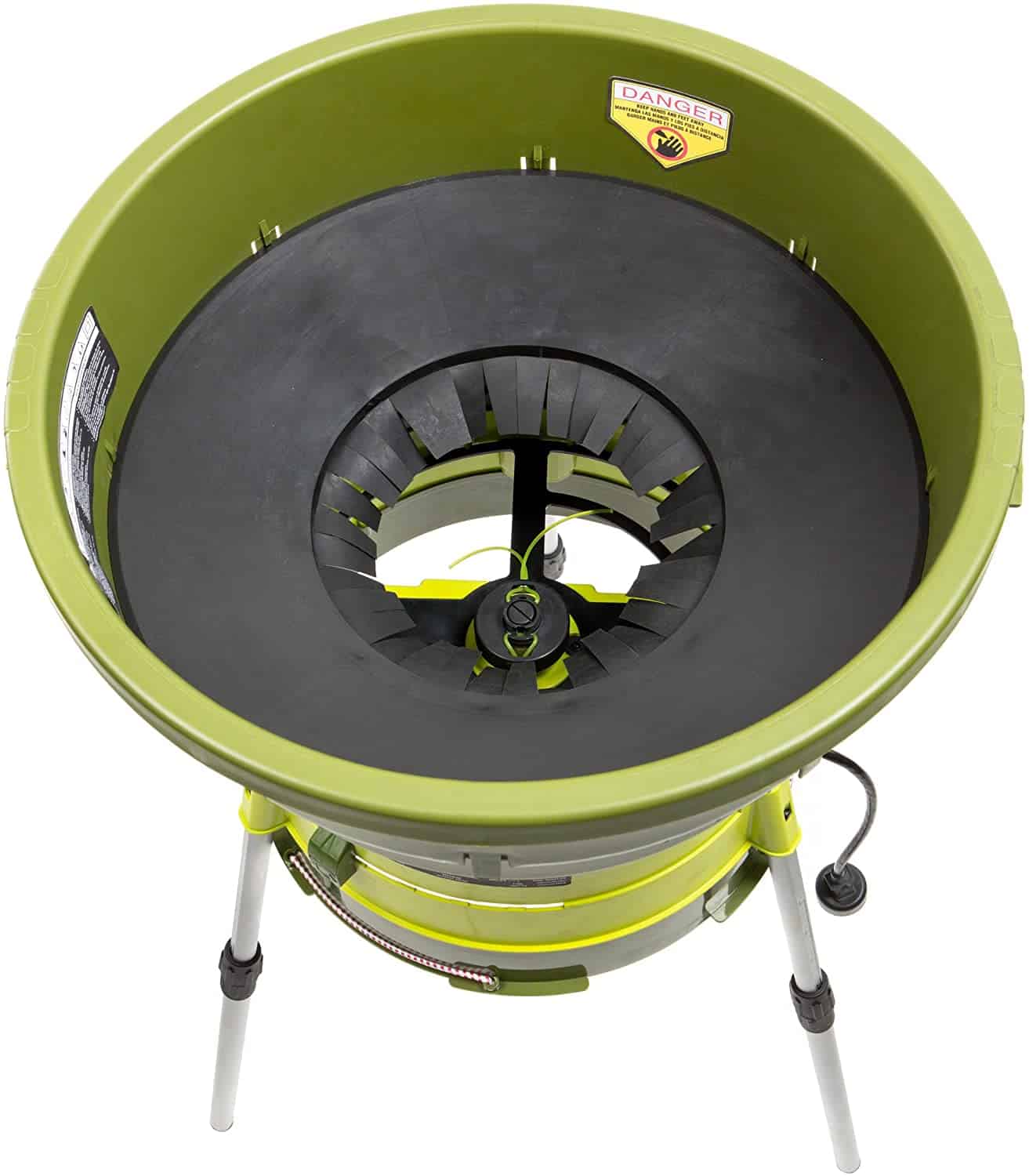 The Sun Joe SDJ616 is a 13-Amp electric mulcher that turns heaps of leaves into valuable mulch, which you can use as compost for your garden. It can mulch up to 55 gallons of leaves a minute, which is quite impressive.
As it's powered by electricity, the shredder is eco-friendly since it does not produce toxic emissions. It also comes with a safety function that prevents the motor from running when you open the hopper.
This Sun Joe mulcher cannot be disassembled, but it's very much light-duty. It also comes with 6-inch wheels for easy transportation around your yard.
It also boasts an impressive motor cooling system. This helps divert air from the shredded debris to lower the amount of dust generated when in use.
Best Blower: Craftsman Mulcher & Blower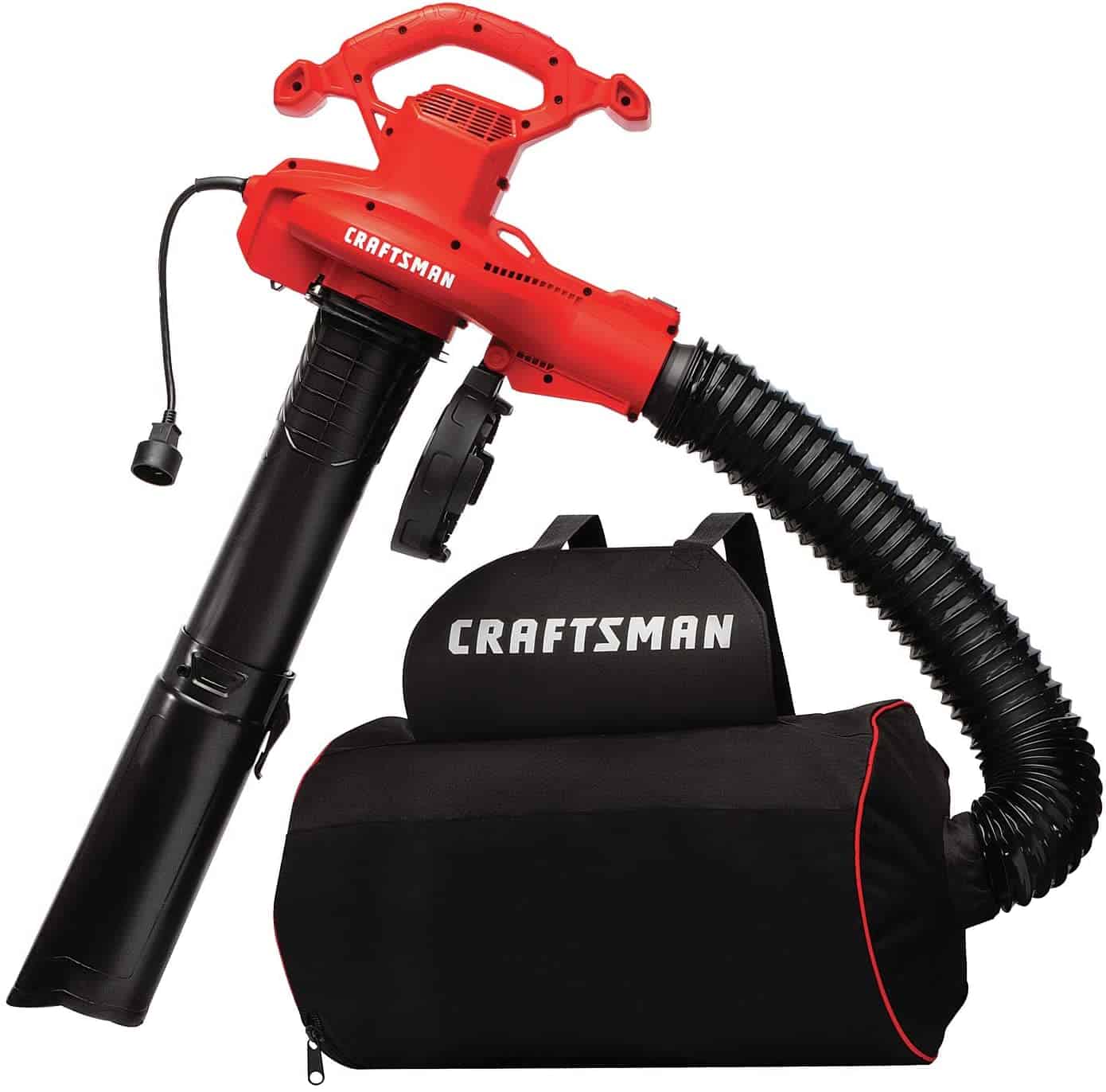 The Craftsman Electric Mulcher and Blower is the perfect choice for larger yards. With 260mph of motor power, this machine can vacuum and mulch lots of leaves, with the attached strapped assortment bag able to contain as much as 55 liters of waste.
At 450 CFM, the blower works efficiently and even gathers leaves in the largest yard with ease. Although it makes loud noise when being used, many customers are impressed with the output of this 3-in-1 leaf mulcher-cum-blower.
Best Cordless Mulcher: Greenworks Leaf Mulcher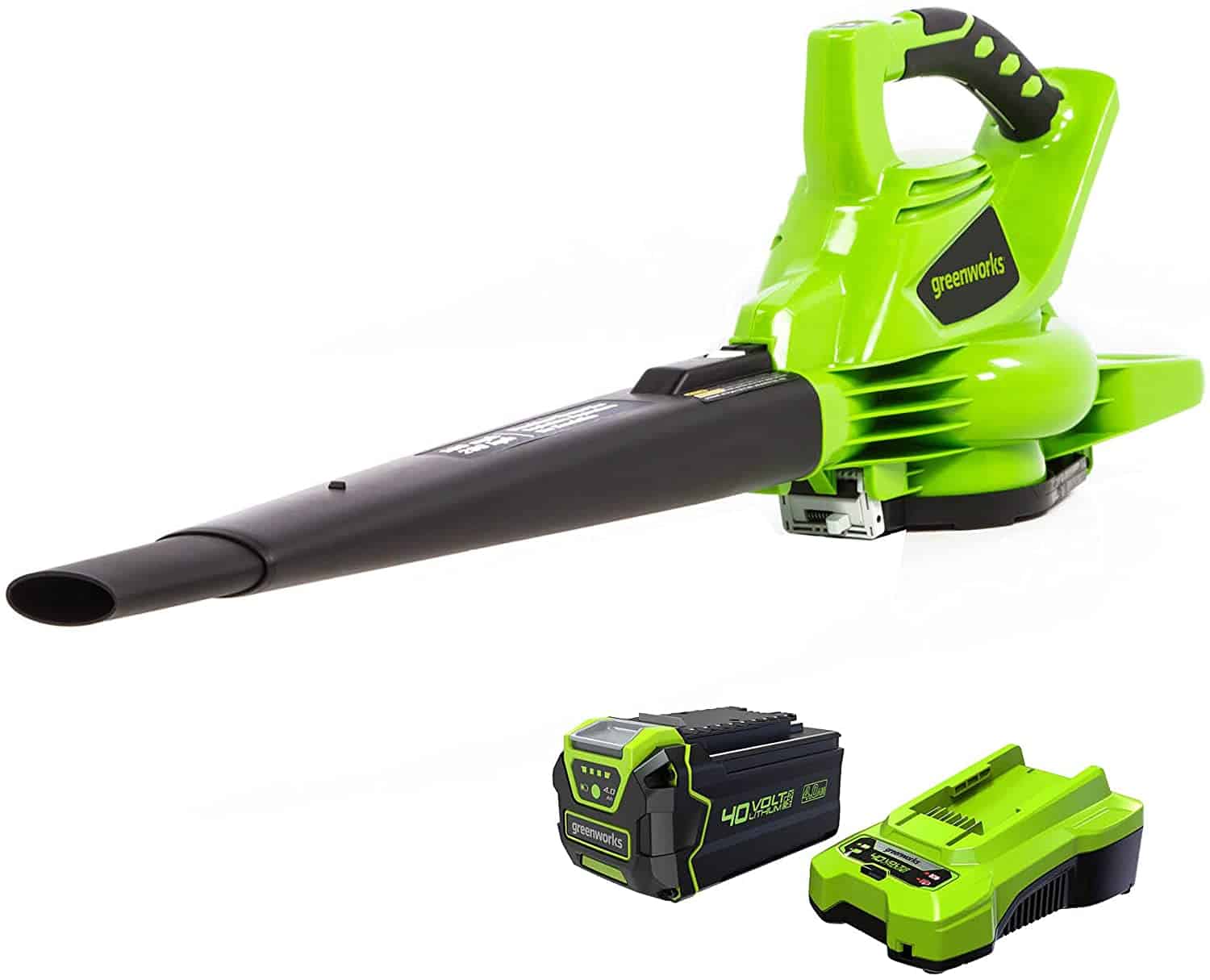 Thanks to its ergonomic cushioned handle, and six speeds (turbo included), this cordless leaf mulcher from Greenworks provides comfort and versatility during use. Its 40-volt battery supplies power for 20 to 45 minutes and customers recommend getting an extra battery if you're mulching huge volumes of leaves.
The Greenworks Leaf Mulcher comes with a containment bag, battery, charger, as well as blower and vacuum/mulcher attachments. For amazing results when mulching pine needle leaves, make sure to include larger leaves.
Leaf Mulcher Safety and Maintenance
It goes without saying, but the most critical safety practice is to not thrust your hand into the shredder while it's running. Sooner or later, your leaf mulcher will clog up. Be sure to disconnect the power before trying to clear the clog.
Beyond this, keep in mind that your mulcher will throw off a substantial volume of debris while in operation. Be sure to keep your eyes protected with eye protection as it can be quite an uncomfortable experience to catch leaf debris in your eye. To protect your ears, you may also want to use ear plugs if your mulcher is very loud.
Leaf shredder maintenance is mostly about wiping away leaf debris and changing out trimmer strings when necessary. Gas-powered models may also require a yearly tune-up.
FAQs on How to Find the Best Leaf Mulcher
Question: What's the Right Leaf Mulcher to Buy?
Answer: The best leaf mulchers to buy include:
WORX WG430 Foldable Electric Leaf Mulcher
Eco-Shredder ES1600 Electric Mulcher/Chipper / Shredder
Sun Joe CJ603E Electric Silent Wood Shredder/Chipper
Nessagro Leaf Vacuum Blower Shredder
BLACK+DECKER 3-in-1 Leaf Blower & Mulcher
Patriot Products CSV-2515 Electric Leaf Shredder/Wood Chipper
Flowtron LE-900 Electric Leaf Shredder
Question: What's the Best Mulcher?
Answer: The top leaf mulchers out there today include:
Greenworks 40Volt Leaf Vacuum
Worx WG509 TriVac
Billy Goat TKV650SPH
Worx WG430
DR Power Premier 200
DR Power Premier 300
Question: Should I Buy a Leaf Mulcher?
Answer: A leaf mulcher is worth buying if you don't want a mulching blade working on your mower or if you want to accelerate leaf decomposition for composting.
It's much better to mulch leaves to apply to your compost or garden than to burn them or wrap them in plastic bags and dump them in a landfill.
Question: Who Designs the Best Vacuum Mulcher Leaf Blower?
Answer: Top leaf vacuums on the market today include:
Worx Electric Triviac
Toro Blower Vacuum
Sun Joe Handheld Vacuum/Mulcher/ Blower
Craftsman Double-Cycle Engine Leaf Blower
Husqvarna Double-Cycle Blower Vacuum
Black+Decker Blower Vacuum
Greenworks Blower Vacuum
Question: What Are the Top-rated Cordless Leaf Mulchers?
Answer: Top cordless leaf mulchers on the market today include:
Greenworks Cordless Vacuum/Leaf Blower
ENERTWIST 20V Cordless Leaf Blower
KIMO 2-in-1 Cordless Leaf Blower
BLACK+DECKER LSWV36
RYOBI 40V VacAttack
Sun Joe 40V iONBV
Find the Best Leaf Mulcher Today
If you're looking to improve your DIY yard skills, consider investing in a leaf mulcher. With it, you can maintain a tidy, well-manicured lawn that is sure to impress your guests and give you the satisfaction of a job well done.
All of our mulcher selections above come highly recommended, so it should just be a matter of budget and preferences. Be sure to spend some reading customer reviews to also find out which mulcher can be best suited to your needs.