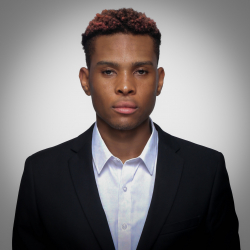 Latest posts by Emmanuel Joseph
(see all)
What happens if a homeowner wants to cut down springy brush or hedges around the house? They are pulled in and violently thrown back out from the chainsaw, making the whole process both dangerous and challenging. Because of scenarios like this, other tools were developed that could be attached to the chainsaw to widen its operational functions. These tools are called chainsaw attachments. 
When it comes to chainsaw attachments, no one can meet all your diverse needs; each attachment has a specific function. So when you are looking to buy a chainsaw attachment, it is best to focus on finding the one most suitable for the job. For example, if you wanted to mill lumber at the site of felling, then you would need an Alaskan Small Log Mill attachment for your chainsaw.
If you wanted to cut out window and door openings from a milled wood log, then a Lumber-maker Mill attachment would be more suitable. More attachments include chainsaw winches, skid plates, etc., but you always have to look out for their mill sizes and ensure that they match the proportions of the wood you want to work on. 
In this article, I will show you some of the most commonly used types of chainsaw attachments, their features, and how to correctly chose the appropriate attachment for any task you may have. I have worked on farms and seen the challenges of picking the proper chainsaw attachment for a specific task, and I am here to help you navigate that. 
Let's get started! 
Bottom Line Up Front
Chainsaw attachments are specific in their functions; one is not better than another. Still, if you are a regular farmer or like to do woodworking projects around the house (like making furniture or bird cages), I recommend getting at least three attachments for your chainsaw.
The first is a winch, which is very helpful in pulling loads across the work area or gathering logs. It helps reduce the workload, especially if the terrain is rough. 
Another commonly used attachment for the chainsaw is the skid plate, which reduces abrasions and damage to the chainsaw when used.
The last is the Alaskan Mark IV Mill attachment which converts the chainsaw into a portable sawmill. All other attachments are primarily used by professionals such as carpenters or large-scale farmers. 
Interesting Read: How to Find the Best Chainsaw for Your Needs.
Types of Chainsaws
There are about six types of chainsaws. Know which type your have before purchasing attachments. 
Manual or pocket chainsaws:

 These are portable and can be carried in your pocket. It's made up of a bladed teethed chain attached to a handle on both ends. You can use it to cut small wooden objects like firewood by wrapping them around the thing and quickly pulling it back and forth. They are noiseless and are emission-free as they do not require fuel. 

Battery-powered chainsaws:

 These are rechargeable chainsaws that run on lithium-ion batteries. They are not so powerful; hence, they are mainly used for brush clearing or cutting small to midsized objects. They are also cordless chainsaws because they can reach anywhere in the work area. 

Corded-electric chainsaws:

 These are electrically powered by connecting a cord to a power source and have more cutting power. They are best for jobs near the home or a generator set and are mainly used to cut small or midsized objects. Their most prominent disadvantage is that they can only reach as far as their cord goes. 

Gas-powered chainsaws:

 These are the most powerful chainsaws, and they run on a gas two-stroked engine that regularly needs to be lubricated. Everyday homeowner or professional can use them. They can cut through wood of any size but are usually bulky and smelly and require body and ear protection when in use.

Pole chainsaws:

 These are technically not considered chainsaws but run on the same principles. They are chainsaws on sticks used for lopping tree branches or limbs that are usually hard to reach. They could be corded-electric or gas-powered. 

Pneumatic chainsaws:

 These are more powerful than gas chainsaws but have fewer moving parts. Professionals in industrial settings mostly use them. Powered by highly pressurized air pockets, they can create enough force to cut through metal or concrete. They are emission-free and have inbuilt cooling and lubrication systems. 
Factors To Consider Before Buying Your Next Chainsaw Attachment
Use:

 Every chainsaw attachment has its specialized use. Ensure that the task you have at hand matches the attachment you want to buy to avoid foiling your efforts. 

Mill/Drill Size:

 Each attachment that converts the chainsaw into a drilling or milling machine has a maximum size/thickness of wood it can accommodate. For example, the Alaskan Mark IV Mill attachment comes in mill sizes of 24 inches or 84 inches. This means that the 24-inch Alaskan mill can cut up to 21-inch logs of wood while the 84-inch Alaskan mill can cut up to 81-inch logs of wood. The ATOM Drill attachment can drill up to1.5 inch holes in beams, logs, or timbers. 
Types Of Chainsaw Attachments
Lumber-Maker Mill Attachments
Lumber-maker Mill Attachments are used to cut out window and door openings in milled wood. Its 2 x 4 and 2 x 6 guide bars make it simple to attach to your chainsaw. So, if you want to make square-shaped timber and lumber, It is the best tool for you. Also, it offers great precision cuts.
This chainsaw attachment helps you make usable lumber like beams, boards, and planks with your desired dimensions right at the felling site. It has a guide bar that directs the chainsaw in a straight line, which allows you to cut any size of lumber you need. 
Features
It is made out of steel. 

It has 2 x 4 or 2 x 6 guide bars. 
Pros
It fits all chainsaws and is easy to install.

Easy to use. 

Works with regular chains and saw swivels.

It is inexpensive. 
Cons
It doesn't have a powder-coat finish to resist corrosion. 

It is noticeably larger than other lumber-Maker products making it less compact and easier to carry around.
Verdict
The Haddon Lumber Maker is a useful tool that easily obtains desired lumber dimensions from the felling site. It is designed to last and is compatible with all chainsaws and chains.
Alaskan Small Log Mill Attachments
Alaskan Small Log Mill Attachments are meant for milling lumber at the felling site. They are excellent for making beams, planks, and slabs.
Alaskan Small Log Mill Attachments can make cuts up to 13 inches deep and 18 inches wide, making it suitable for chainsaws with up to 20-inch bars. They are also very easy to use as it does not require drilling bars when clamped on the chainsaw.
The Alaskan Small Log Mill attachment is ideal for milling lumber into beams, slaps, and planks. It clamps onto the chainsaw bar without the need for drilling.
Features
Lightweight and portable.

Fits all chainsaws

It can cut up to 18 inches wide and 1/2 to 13 inches deep. 

It is made out of aircraft aluminum and zinc-plated steel. 

It is used with chainsaws with bars of 16 to 20 inches and 50 to 70 cc or more. 
Pros
No previous experience is needed to operate successfully. 

The end brackets are exact, easy to adjust, and create even fewer vibrations. 

Because of the materials it is made out of; it is almost unbreakable.
Cons
It cannot be used with chainsaws that have laminated bars, only solid steel bars. 

The guard is not made of clear material, and the work cannot see he viewed from every angle. 
Verdict
For its durability, ease of use, and lightweight, I recommend this Alaskan Small Log Mill attachment to anyone. It is very useful for milling lumber at the felling site, eliminating the need for labor to transport lumber from the felling site to the home or workshop.
Angle Iron Log Guide Attachments
Angle Iron Log Guide is explicitly used to hold in place the chainsaw guide bar (the steel bar that the chain is wrapped around) perpendicular to the log. With this, you can achieve accurate square cuts for butt-to-butt log splicing (making the two ends of different logs fit perfectly). In cases of logs with uneven surfaces, four gripper bolts are used to secure the holding. It can be used for logs with a 6 and 15 inches diameter. 
I have not had the opportunity to test one, but I think this chainsaw attachment would be a very useful tool for a woodworker or carpenter.
Alaskan Mark IV Mill Attachments
Clamped to a chainsaw, you can convert the Alaskan Mark Mill Attachment into a portable sawmill. It is easy and safe to use and can produce smooth dimensional lumber or beams from even or uneven logs in any work area. It comes in various bar sizes like the 24 and 84 inches bars I mentioned earlier. It can cut wood slabs from 0.5 to 13 inches thick and up to 27 inches wide. 
When attached to a chainsaw, this attachment can be converted into a portable sawmill, and you can use it to mill lumber at the felling site. It is also easy to use, which makes it beginner friendly. 
Features
Cuts slabs from 1/2 to 13 inches thick and 27 inches wide

Made out of metal 

Manually powered (2.8 hp)
Pros
Durable

Beginner friendly 

Lightweight

It can cut high-density trees like cedar, oak, and walnut
Cons
Because it is powered manually, some users may get tired when using it for a long time.

Verdict
This chainsaw mill is easy to install, lightweight, and durable, making it a tool anybody can use. Also highly sought after for its sheer strength. 
Mini-mill Attachments
Mini-mill attachments are excellent for squaring and flattening timbers (edging). They usually have a 2 -by- six guide rail (12 feet) that you can easily clamp to the chainsaw bar. Also, you can buy the v-rail sections by themselves. 
This compact chainsaw attachment boasts a precision cutting guide that helps cut into lumber or beams. You can use it with chainsaw bars measuring up to 24 inches long. It also helps to edge timber, for example, doing tasks like flattening and squaring. 
Features
Has dimensions of 15.87×13.87×8 inches 

It has a 12 ft metal guide rail

It is made out of aircraft aluminum and steel tubes
Pros
Durable

lightweight

Forms precision edges with every cut. 

It makes vertical cuts easy

 Beginner friendly 
Cons
It is not galvanized to prevent corrosion. 

It is a little bit more expensive than other brands. 
Verdict
Precise in its cuts, durability, and compactness, this tool is easy to carry and travel with. It is compatible with chainsaws up to 24 inches long. 
Winch Attachments
A winch is a mechanical device that pulls in or lets out a rope or a wire. It is also used to adjust tension in a rope or wire. As mentioned before, they are primarily used to pull heavy loads across rough work areas or to gather chopped-down trees or branches without much stress. It uses the chainsaw motor it is attached to. 
There are two types of winches: 
Cable-drawn type:

These

 

are

 

also known as Lewis chainsaw winches. They have more pull force and are mainly used for construction reasons. They can pull up to 4000lbs of load. 

Rope winches:

 They

 

are also known as Simpson winches. These are used for pulling wooden objects or animals caught during hunting if they are within the range of 2500lbs. 
The LEWIS Winch 400 MK2 is the most versatile portable chainsaw winch that can pull up to 4,000 lbs in a straight line. It can also pull up to 8,000 lbs if attached to a Lewis Winch snatch block. It has a variable line speed of 60 to 80 ft/min and has a 150 ft long 3/6 inch cable. It is mostly used for pulling load across rough areas of land. 
Features
Gas-driven chainsaws power it. 

Made of rugged cast-aluminum alloy housing. 

Used oil-bathed steel gears. 

Comes with a clutch and brake. 
Pros
It is both strong and lightweight due to the aluminum alloy. 

Easy to work with, especially in hostile/rugged terrain. 

It can pull up to 8,000 lbs of load, greater than the average 4,000 lbs for most Lewis winches. 

It comes with a universal adaptor kit to fit all chainsaws. 
Cons
Very expensive. Close to $1,000 
Verdict
Its strong yet lightweight feature makes it all the more desirable. It is, however, almost only purchased by professionals because of its cost. 
This winch is self-propelled by a Honda 4-stroke OHC engine. It has an approved spark arrestor and throttles control that can pull up to 2,000 pounds of load. It has a straight line pull at 22 ft/min and comes with a 5-year warranty.
Features
Comes with rope rather than cable.

Comes with a three cubic inch motor.
Pros
Great for pulling big game animals during hunting, boats, or vehicles that have been stuck out of rough locations. 

It can pull for long distances without overheating. 

Its rope is safer than cable, especially if it breaks or snaps. 

It can be powered by a lightweight gas engine or attached to a chainsaw. 
Cons
It has a lower capacity of load it can carry compared to the Lewis winch. 
Verdict
This Simpson winch is appropriate for nonprofessionals and is a handy tool as it reduces the stress of moving heavy things from one point to another. It is also quite versatile as it can be powered directly by an engine or connected to a chainsaw. 
Chainsaw Skid Plate Attachments
These abrasion-resistant plates under the chainsaw protect and prevent excessive damage, especially when working in rough environments. 
Carpenters, gardeners, and woodworkers use this skid plate, and large-scale farmers worry that the fuel tank may break during a prolonged time of chainsaw use. 
Features
15.28×5.98×0.98 inches dimensions.
Weighs 15.3 ounces
Comes with two screws and one wrench.
Pros
Protects your chainsaw and its engine.

One of the cheapest chainsaw attachments. 

Very lightweight and compact. 
Cons
They cannot carry all sizes of chainsaws and their engines. 
Verdict
This attachment is useful in persevering the life span of your chainsaws. It is cheap and easily installed and can be used by anybody.
Miter Mill Attachments
This attachment tool can make angle cuts up to 70 degrees in one direction and 30 degrees in another. They are primarily used in milling roof trusses – the structural wooden framework that bridges space between a room and its roof and supports the top. Also popularly used to make v-cuts, curve cuts, and stopped cuts on wood.
The advantages of this chainsaw attachment include precision (with an accuracy of +/- 0.25 degrees), versatility, and durability. Clamping on the chainsaw is also very easy as it comes with a system that doesn't require drilling any holes. It is barely heavy and can accommodate bars up to 20 inches long. 
The WOLFCRAFT Bevel and Miter is ideal for measuring angles and sawing precise miters. It is also used to trace between 85 and 180 degrees and transfer these angles without error to the saw. It can be used to make roof beams and baseboards. 
Features
It is hand operated. 

Has a cutting angle of 180 degrees. 

Has round blades. 

Has a cutting diameter of 1 cm. 
Pros
Easy to use.

Lightweight and compact. 

Inexpensive. 
Cons
It can break easily as it is made of plastic. 
Verdict
This particular tool can be used only by homeowners or small-time carpenters making furniture around corners of the house like cupboards or roof designs. Professionals making roof beams or wooden pillars for large buildings may not be inclined to use this tool. 
Drill Attachments
As the name implies, this attachment helps to drill holes in beams, logs, and timber. An example is the ATOM drill attachment, a renowned brand.
This drill attachment can drill up to 1.5-inch holes, is easy to mount on the chainsaw, and has an auger bit (helpful in removing waste materials from the drilled hole) with the following features: 
A stop automatically switches the gearbox to neutral when the drill is jammed and lets whoever is operating the machine reverse the auger from the jammed positions. 

A self-locking protective collar, eleven roller and ball bearings, and a durable gearbox. 
The WEYTOLL 4-Inch Electric Drill allows you to convert your electric drill into a chainsaw. The significant benefit of this attachment is that you don't have to spend money buying a separate chainsaw.
Features
Suitable for 6 to 13 mm three-jaw collet drills. 

The guide plate and chains are made of alloy material.

The handle is made of plastic. 
Pros
It can block up to 80 percent of the wood chips generated when in use with its baffle design. 

Suitable for most chainsaws on the market. 

It is a two-for-one tool. 
Cons
It is quite complex to assemble. 

It uses electricity and limits the distance it can reach from the power source. 
Verdict
This tool can be used by anybody once assembled. It is very versatile and handy. Easy to use on your drilling projects. 
Log Wizard or Debarking Attachments
The Log Wizard or Debarking Attachment allows you to use your chainsaw for various tasks, such as: debarking, planning, and notching wood. It has a 3/8 and a 0.325 sprocket and is attached to the chainsaw bar through its two drilled holes. It is relatively light (3lbs) and can fit any chainsaw. 
The BAILEY Log Wizard Debarker is ideal for debarking trees or poles for bridges, barns, or fences. You can easily attach it to almost any 65cc or under chainsaw, but it requires bar drilling and saw chain lengthening. 
Features
It has 3 – 1/4 inches planer blades. 

It has a universal spline or sprocket system. 

Weighs 3 pounds. 
Pros
It saves time and money. 

It features all-ball-bearing construction for longevity and durability.

It is compact and easy to use. 
Cons
It is small and can be stressful when used over a long period as it is manually powered. 
Verdict
This tool can be used by anybody, especially new carpenters starting their trade without much capital, as it is inexpensive. 
Other Chainsaw Attachments Worthy of Note Include
Micro Mill Attachment for cutting door and window openings with a precision no other tool can match. 
Ripping chains are high-speed, high-power specialized chains used for tough cuttings. 
Headcutter Miter Attachment is used to convert the chainsaw into a powerful vertical cutting jigsaw. It is adjustable to 75 degrees from the vertical and easy to clamp to the chainsaw.
Frequently Asked Questions
Question: How do I know what chainsaw file to use?
Answer: The type of chainsaw file you require is proportional to the size of your chain pitch. The bigger the pitch, the bigger the height of the cutting teeth. As a result, the larger the file must be, the higher the teeth.
Question: How do you protect yourself with a chainsaw?
Answer: Before using a chainsaw, make sure you wear a helmet with a face screen and ear protection. This will keep head, eye, and ear protection all at once. To protect yourself from scratches, wear steel-toed, cut-resistant boots and a long-sleeved shirt. You can get these from your regular chainsaw dealers.
Question: Can all chainsaw attachments fit any chainsaw type?
Answer: In most cases, yes. However, some brands may make their attachment compatible with a limited number of chainsaws, so I recommend you ask before purchasing to avoid any inconvenience.
Question: How tight should a chainsaw chain be?
Answer: To ensure proper tension, your chainsaw chain should be slightly loose on the chainsaw guide bar. However, it should not be so loose that the drive Links can be pulled out of the bar nose.
Conclusion
I think chainsaw attachments are one of the most excellent tools out there because they are specialized and specific in solving certain problems. Still, when combined with the chainsaw, they create new machinery entirely.
To put it simply, no attachment is superior to another. They all serve different purposes and are beneficial in their own right. Gardening or construction can be much easier if you find the right tool for the job! I mentioned the three most common chainsaw attachments at the start of this article. Still, my favorite is the Log Wizard because it turns the chainsaw into a versatile tool that can be used for debarking, planning, or notching.