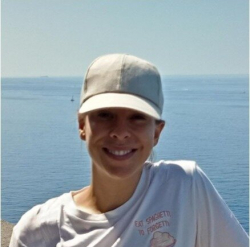 Latest posts by Maddy Chiffey
(see all)
We might be different in many regards, but when it comes to forestry tools and gear, we all crave reliability and durability. This applies particularly to such important and potentially dangerous tools as chainsaws.
Unfortunately, these irreplaceable machines are not resistant to errors and malfunctions, and sometimes they even get recalled.
In this article, I'll explain some of the most common reasons why chainsaws end up being recalled and track the latest Chainsaw recalls that are currently on the list.
Why are Chainsaws Recalled?
Although we often think of them as unbreakable 'beasts' that can handle even the most challenging tasks for us, chainsaws are quite delicate machines that can malfunction in many different ways.
Before I disclose all the currently recalled models of chainsaws, let's look at these machines in general and find out what typically goes wrong with them.
Chainsaws can be used for various works, including tree felling, bucking, log cutting, limbing, pruning, and many more.
Depending on our plans, intents, budget, and previous experiences, we can choose from a range of different chainsaws with varying qualities and features:
Manual (Pocket) Chainsaws
Battery-powered Portable Chainsaws
Corded Electric Chainsaws.
Gas-powered Chainsaws
Extending Pole Chainsaws
Pneumatic Chainsaws, and some others.
Which one is your best choice to avoid malfunction and recalls? That's impossible to say. Each of the abovementioned chainsaw types can break and/or be recalled.
However, assuming based on my research on this topic, chainsaws are statistically most likely recalled for the following reasons, all of which have a direct connection to the user's safety:
Mechanical failures
Detaching extendable poles, loose handles, and accessories – these are all quite common issues with all types of chainsaws. Some are just annoying, but others can possibly cause you serious injuries.
If numerous customers report identical mechanical issues with the chainsaw, the manufacturer will typically test and verify this claim and if confirmed, comes with some form of remedy.
Electric failures
Electric failures are usually considered more severe than mechanical, especially if they have something to do with the unit's primary circuit responsible for its powered operation.
Such a malfunction can, for example, prevent the chainsaw from being safely turned off: The unit will continue working even if you switch it off or it starts on its own without warning.
Just imagine holding a blade of a chainsaw that suddenly goes off with your bare hands or having it near your kids or pets! Electric malfunctions need to be resolved swiftly.
Engine failures
Depending on the type of chainsaw you own, it can also suffer from various problems with its engine. This can manifest itself right away or only after some working hours.
Typically, engine failures prevent a chainsaw from proper performance. In some cases, it can get stuck entirely so that you won't even be able to turn the saw on anymore.
While mechanical or electrical components are relatively simple to repair or replace, engine failure often requires the replacement of the entire motor, which can be costly and take a long.
How to Proceed with the Chainsaw Recall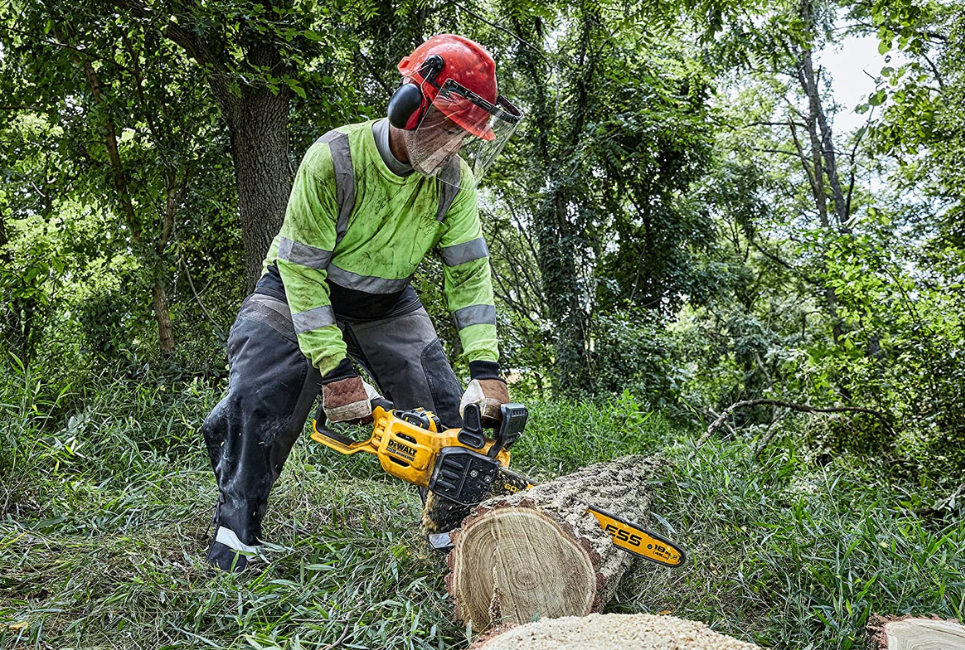 Are you wondering what to do in case your chainsaw is recalled? Don't worry; the whole procedure is straightforward and shouldn't take too long.
Sometimes, you don't even have to take the first step. Many responsible companies will proactively contact the registered buyers of the products in question to inform them about the recall.
Still, even if you find out about the recall on your own, this article/notice should usually include direct contact for the manufacturer's dedicated department or officer who deals with the matter.
Typically, it's either a toll-free phone line or an e-mail address. However, before you make contact, make sure not to use the recalled chainsaw anymore to avoid any possible hazard.
After you submit all the necessary details to confirm that your chainsaw is affected by the ongoing recall, you will most likely be given one (or more) of the following options:
1. Repair: The manufacturer will repair the faulty chainsaw free of charge for you. This should include any possible postal fees as well.
2. Repair kit: In some cases, customers can fix the problem independently. The manufacturer will provide them with a repair kit, instructions, and assistance.
3. Replacement: Sometimes, replacing the whole unit is easier (or cheaper) than repairing it. The replacement chainsaw should be at least as good (and worthy) as the old one.
4. Refund: The last option is a refund of the recalled item's price. This may be great (if you have had the item for a longer time) or bad (if you can't find a decent replacement for the price).
Now let's proceed with the list of chainsaw recalls you might want to know about. Since I know we like to keep a good chainsaw longer, the following list also includes some older recalls.
Recent Chainsaw Recalls
DeWALT Recalls 18-inch Corded Chain Saw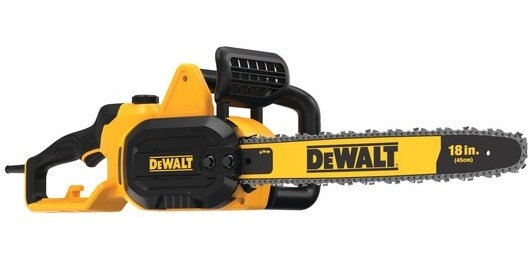 On January 26, 2022, about 8,500 units of 18-inch corded chain saws by DeWALT were officially recalled on the grounds of the possible injury hazard.
Reportedly, the saw can remain running with the switch in the off position or unexpectedly turn on when plugged in.
If you own this chain, you can return it and receive a free replacement in exchange. To see if this recalls concerns you, check the following details:
Affected are DeWALT DWCS600, Type 1 18-inch 15-amp corded saws, which are yellow with a black engine cover and handle and a "DeWALT 18-in" inscription on the blade.
The date codes of affected products: 2021 23-H5 to 2021 40-H5 (you can find it on the bottom of the saw right behind the chain)
Hongkong Sun Rise Trading Cordless Electric Chain Saws (Greenworks, Kobalt, Snapper Brands)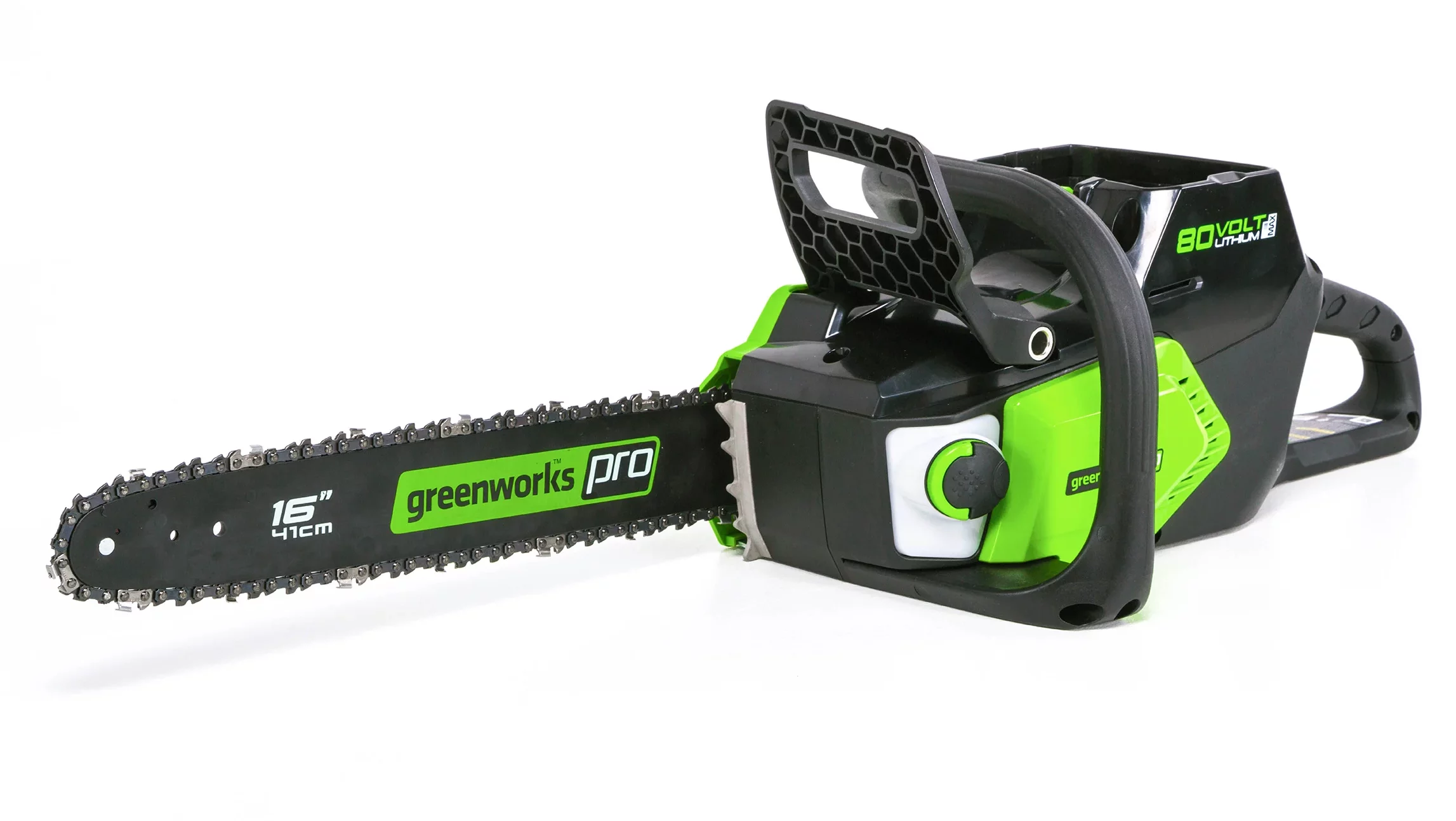 Due to the failing brake guard, almost 50,000 units of cordless electric chainsaws distributed by Hongkong Sun Rise Trading across the U.S. and Canada were recalled on February 01, 2018.
The recall involves chain saws sold under Greenworks, Kobalt, and Snapper. Their brake guard can fail and result in an increased injury hazard.
If you have one of the following products in your possession, you are eligible for a free repair:
Greenworks Pro 80v 16″ brushless cordless electric chainsaw model numbers CS80L211 and CS80L01, black and green
Greenworks Pro 80v 18″ cordless electric chainsaw model numbers CS80L00, GCS80450, GCS80420, and CS80L210, black and green
Greenworks Commercial 82v 18″ cordless electric chainsaw model number GS 180, black
Kobalt 80v 18″ cordless electric chainsaw model number KCS 180 black and blue (both versions: 419015 (sold without battery) and 670251 (sold with battery)
Snapper XD 82v 18″ cordless electric chainsaw model number SXDCS82 black and red
Black & Decker CRAFTSMAN Corded Chain Saw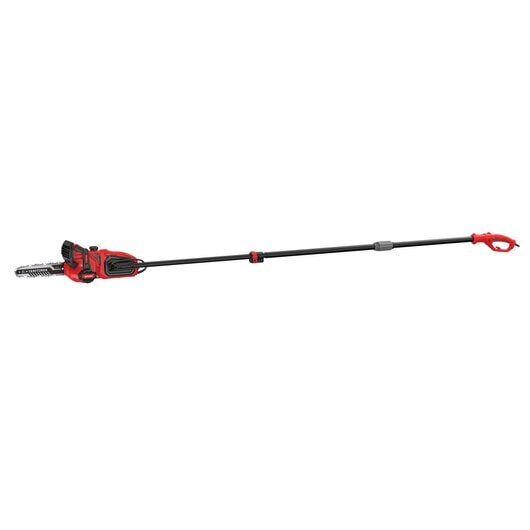 Black & Decker Recalls CRAFTSMAN 10-Inch Corded Chain Saws are popular tools equipped with useful extension poles that allow you to work on distant/hard-to-reach materials.
On December 09, 2020, however, approximately 82,000 units of this product had to be recalled because the chain saw, apparently, can pose a significant laceration risk.
The published report reveals that the machine can start unexpectedly without initiating the power switch when the adaptor of the extension cord is connected upside down.
If you own this chain saw, you should apply for a free repair kit. Here's how to inspect your product:
This recall only involves CRAFTSMAN Model CMECSP610 10-inch corded chain saws with extension poles with time codes of 2019-40 through 2020-35.
The date code can be found on the underside of the handle base.
The affected saws are red with black & gray elements
Fiskars Extendable Pole Saw/Pruner

Fiskars recalled their 16-foot Extendable Pole Saw/Pruners on December 09, 2020, offering a full refund to their customers due to the high laceration hazard posed by the saw's detaching pole.
The extension pole can reportedly come apart at any time during operation, causing the saw blade and pruner head to fall off and potentially harm you.
If you own this product, immediately stop using it and contact the manufacturer. Inspect the following details to verify whether your chain saw was among the +500,000 affected items:
This recall involves products with model numbers 9463, 9440, and 9441.
You can find the model number on the UPC code on the extendable pole.
The affected saws are orange and black with the "Fiskars" logo on the pole.
Harbor Freight Tools Chain Saws (Portland/One Stop Gardens/Chicago Electric)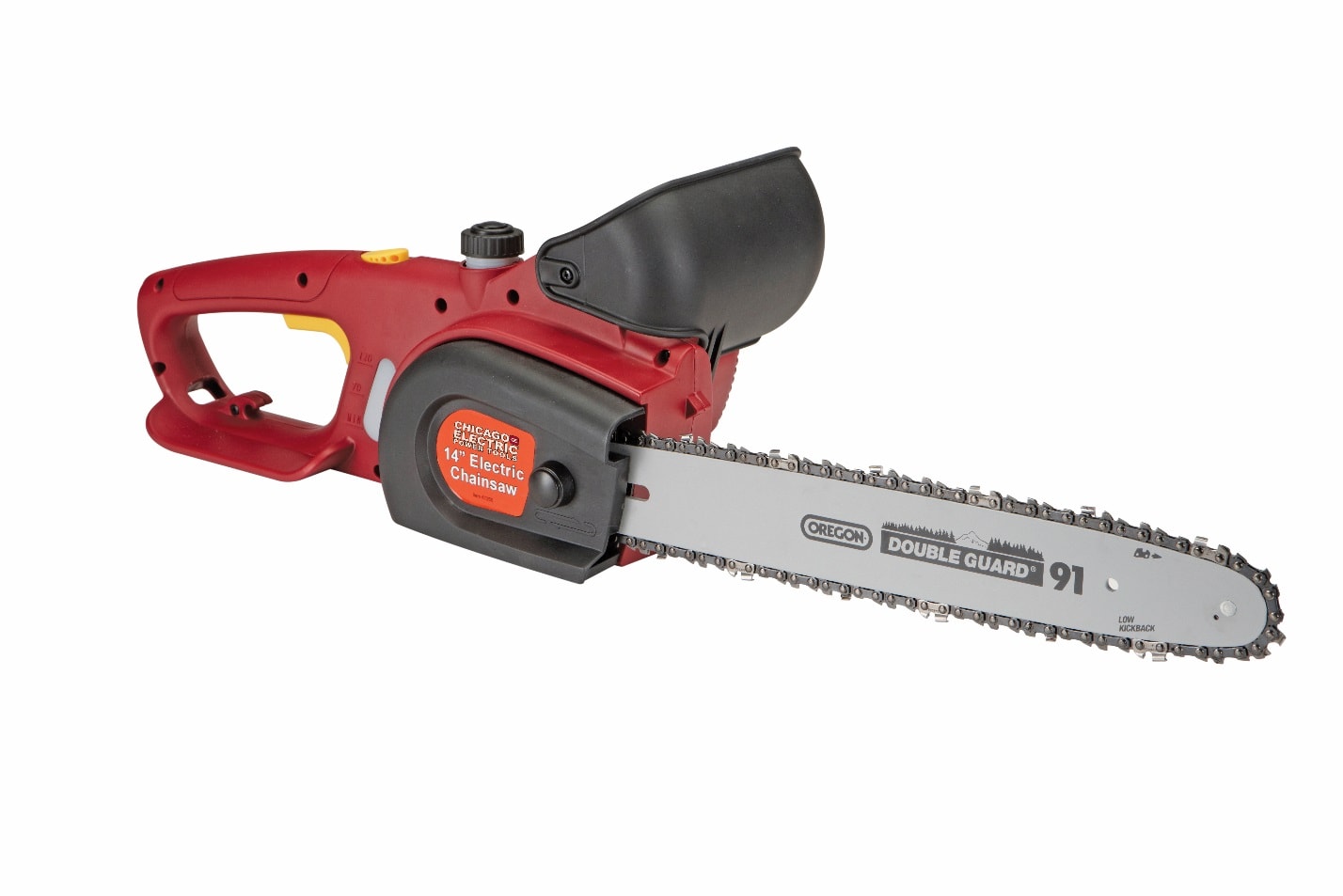 Harbor Freight Tools is one of the best renowned American manufacturers and resellers of forestry tools and equipment. However, some of their products are best avoided.
On May 14, 2018, Portland, One Stop Gardens, and Chicago Electric 14-inch electric chainsaws from this store chain were recalled due to a serious power switch malfunction.
The chainsaw could operate even after the operator turns the switch off, which can lead to injuries. More than 1 million units were recalled. To recognize them, look for these model numbers:
Portland 67255 or 61592, green and black
One Stop Gardens 67255 or 61592, green and black
Chicago Electric67255 or 61592, red and black
STIHL Limited Production Range of Chainsaws STIHL MS 462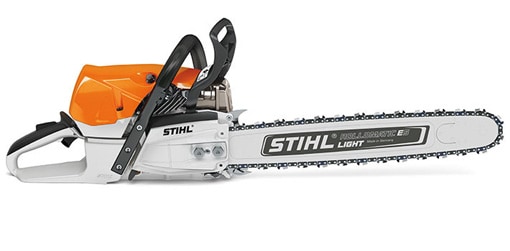 STIHL is a brand most of us, foresters, entrust even with the most demanding tasks. But even their chainsaws can occasionally have technical issues.
A limited-range STIHL MS 462 was recalled on January 21, 2022, because of the "detected anomalies in a lever."
The company's internal investigation revealed the possible effect this could have on the trigger sensitivity of the automatic chain brake. In case of a kickback, the user could be injured.
If you own this chainsaw, STIHL asks you to stop using it and ask for a free repair. The following details can help you identify an affected item:
Machine number range 1: 190996183 – 191007172
Machine number range 2: 191027366 – 191027557
FAQs
Question: My chainsaw was recalled, but it works fine. Can I decide to keep it?
Answer: Yes, you cannot be practically forced into returning a recalled product. But if anything goes eventually wrong with it, the manufacturer waives their responsibility.
Question: Although my chainsaw's serial number differs from the recalled items, I don't feel safe about it anymore. Can I return it?
Answer: Unfortunately, if the manufacturer publishes a limited list of recalled items' model/serial/product numbers, any exceptions are usually not accepted.
Of course, you can still try to contact the manufacturer's customer service and look for some solution that would allow you to feel safe using your chainsaw again.
Question: I found out about the recall on my chainsaw with a long delay. Is it still valid?
Answer: If the recall concerns safety-related issues, it has no expiration date. You can still claim the recall even if you had your chainsaw for, say, seven years and suddenly discovered it was recalled five years ago.
Conclusion
Chainsaws are usually very reliable, safe, and trustworthy machines. If you treat them with adequate care, they can serve you for many years.
Nevertheless, like other products, chainsaws are not immune to faults, weaknesses, and malfunctions. Checking regularly if your chainsaw was not recalled is, therefore, a good idea.
Have you just found out that it was indeed? No panic. If you have not noticed any issues with your chainsaw so far, nothing terrible has happened.
Still, do not take the recall lightly and proceed with applying for a repair, replacement, or refund. You can do it at any time because safety-related recalls do not expire.
Most importantly, refrain from using your chainsaw to prevent problems or injuries.