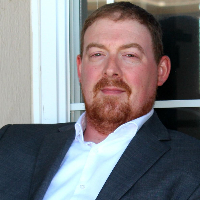 Latest posts by Justin Caldwell
(see all)
You can buy firewood online from a variety of sources. Buying firewood online is a great way to get the wood you need without having to leave your home.
There are many different types of firewood available for purchase online. The type of wood you choose will depend on your needs and preferences. Some people prefer to buy hardwoods like cherry and maple, while others prefer a softer wood like pine.
If you're looking for high-quality firewood, you may want to consider using a reputable online retailer. A reputable dealer will have good reviews from satisfied customers and offer excellent customer service. They should be able to answer any questions you may have about their products and delivery options.
When it comes to buying firewood online, the most important thing to look for is reliable customer service and high-quality products. With these things in mind, you can be sure that your firewood will be delivered on time and in good condition. Before we see where to buy firewood online, let's look at the benefits of buying firewood online.
Benefits to Buying Firewood Online
There are many benefits to buying firewood online. Whether you're looking for hardwoods or softwoods, there are plenty of reasons to buy firewood online. With so many advantages, it's easy to see why more people are choosing this method of purchase.
You can find the best deals on the type of wood you want, and you don't have to leave your home to do it. You can also easily compare different suppliers and prices before choosing the one that's right for you.
Convenience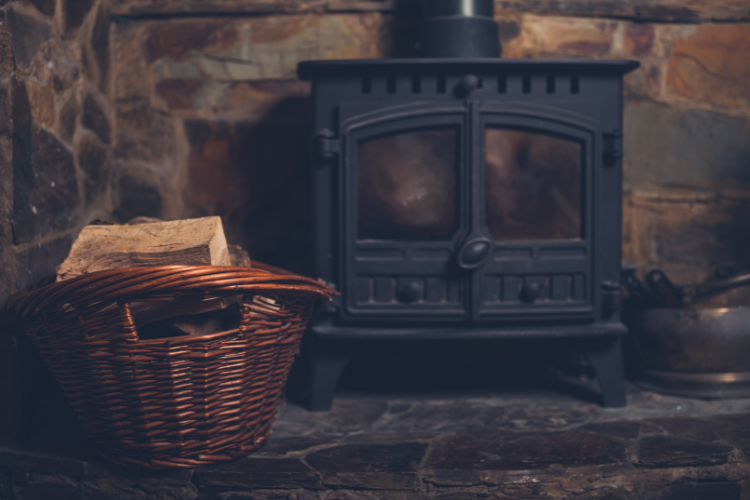 A major benefit to buying firewood online is convenience. With just a few clicks of your mouse, you can place an order and have your wood delivered straight to your door. This means you can enjoy the warmth and ambiance of a fire without having to go out and collect the wood yourself.
Quality Products
When you buy firewood online, you can be sure that you're getting quality products. Since there is little to no overhead costs for online retailers, they are able to pass on the savings to their customers. This means that you can find great deals on high-quality wood without having to leave your home.
Variety
When you shop for firewood online, you'll have a wide variety of options to choose from. Whether you're looking for hardwoods or softwoods, you can find exactly what you need. You can also find a variety of different sizes and shapes to fit your specific needs.
You're not restricted by the type of wood you can find locally when you shop online. If you want oak, but don't know of a business that sources oak near you, you can find an online retailer that sources oak from all over the country.
Discounts and Promotions
Another great benefit to shopping for firewood online is that you can take advantage of discounts and promotions. Many online retailers offer discounts when you purchase in bulk, so if you plan on using a lot of wood, you can save even more money.
You can also find promotions that offer free shipping or other perks when you shop for firewood online. By taking advantage of these deals, you can get the wood you need without spending more than you have to.
Customer Service
When you buy firewood online, you can be sure that you're getting excellent customer service. Many online retailers offer live chat so you can get help if you have any questions about their products or services.
You can also find online retailers that offer a money-back guarantee so you can be sure that you're satisfied with your purchase. This gives you peace of mind knowing that you can return the product if it's not what you expected.
Best Places to Order Firewood
There are a number of online firewood delivery services, and some of them may surprise you.
Cutting Edge Firewood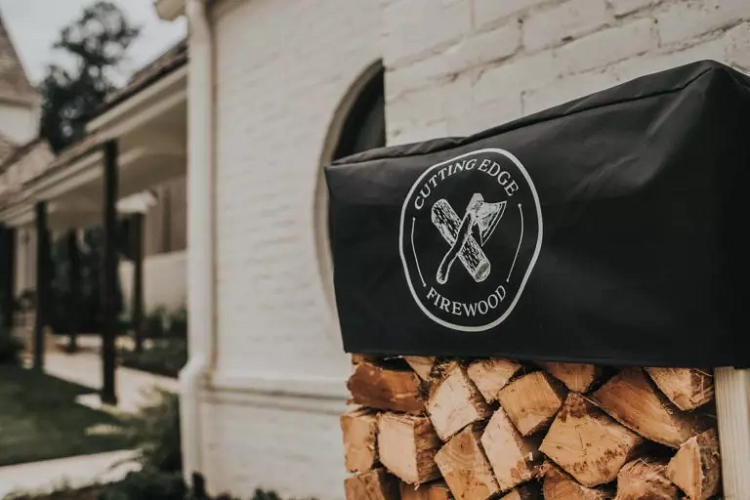 Cutting Edge Firewood is based in Georgia and they advertise their kiln dried firewood as being some of the highest quality wood on the market. It's easy to light, burns long, and doesn't produce as much smoke as regular firewood.
Founder Leroy Hite wanted to give people access to high-end firewood and allow them to find it more easily. It comes with seamless delivery and every piece is handpicked to ensure quality. They're exposed to 250 degrees for 48 hours to ensure they're completely dry and free of bacteria, mold, fungus, and pests.
You can even subscribe to their services for regular deliveries at a lower price than a one-time order. Subscriptions include matches and firestarters to make your job easier. Each box contains enough supplies to last for up to 4 fires.
Themed boxes are tailer to your individual needs. For instance, the Fire Starter Package has enough fire starters, kindling, and heart pine to start more than 20 fires. The Pizza Cut Wood box is designed for use in wood ovens. Cutting Edge also offers full racks of oak.
For locals, Cutting Edge offers other services like fire pit rentals and a fire butler. That's right. They'll send someone out to set up the fire, keep it going, and clean up afterward. This is a great idea for weddings and parties.
Firewood.com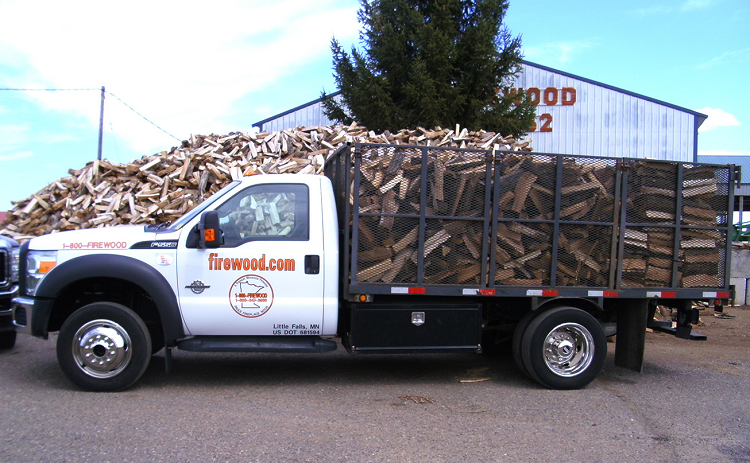 If you're looking for the best variety, Firewood.com is probably the best place to look, and the name just makes sense. This online store ships for the family-owned business Paul's Fireplace Wood. They have over 30 years of experience.
This Minnesota-based company delivers locally and nationwide. They serve residential and commercial clients with anything they might need. They have cut and split wood in pecan, oak, mesquite, maple, cherry, hickory, birch, and apple. You can even get chunks of walnut or plum for your grill.
All of Firewood.com wood choices are green. That means they don't have any diseases or infestations. They pride themselves on presentation, so your first impression will be a good one. Your logs will always look good in the backyard, rather than an eyesore.
Most boxes cost $50-60, but you can request special pricing on additional quantities from 1/6 of a cord to a whole cord. You can also order more wood in bulk.
Tractor Supply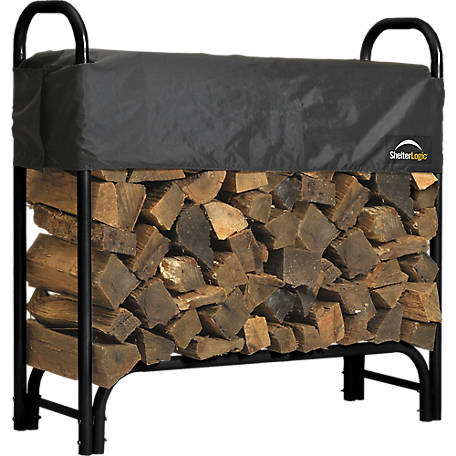 If you're looking for eco-friendly hardwoods, Tractor Supply is a great place to order your firewood. They offer the best value on green pine firewood, which is sometimes difficult to find.
This company sells bundles that last for around 3 hours at between 60-80 degrees Fahrenheit. Because it's so smooth and so dry, it burns quickly and doesn't produce a lot of smoke.
Unfortunately, the Tractor Supply selection of firewood is limited and it varies a lot in price and availability. However, the delivery is much quicker than most other options and you can get same-day delivery if you live less than 25 miles from the nearest store.
Every store sources their firewood differently, so it's important to contact your local store to find out more about their selection.
Tractor Supply offers next-day delivery on all orders over $49. You can also order by the pallet or half-pallet for even better savings.
They also sell a variety of other supplies like kindling, lighters, and fire starters. You can even find a section on their website with tips for building the perfect fire.
Home Depot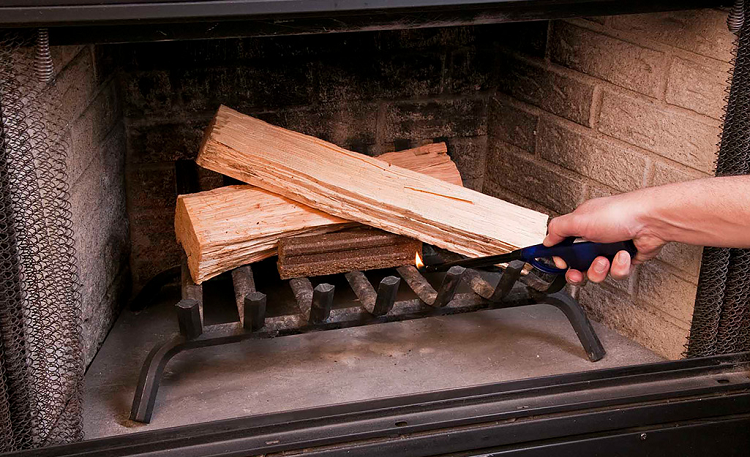 Home Depot is one of the largest home improvement chains in the United States. They even have several stores in other countries. They offer brand names that people trust and their customer services always goes above and beyond. This makes them a great place to get reliable firewood and other accessories.
Not only can you get traditional firewood with next-day delivery, but you can also order artificial logs with free shipping if you meet the minimum. The variety and the selection will vary by region, so enter your zip code on the website to see what's available near you.
You can order firewood in packages of 0.65 cubic feet. They're a great option for your firepit because they have a low moisture content and the price is lower than nearly anyone else.
You can also return anything you purchase within 90 days, as long as it's unopened.
Grocery Delivery Services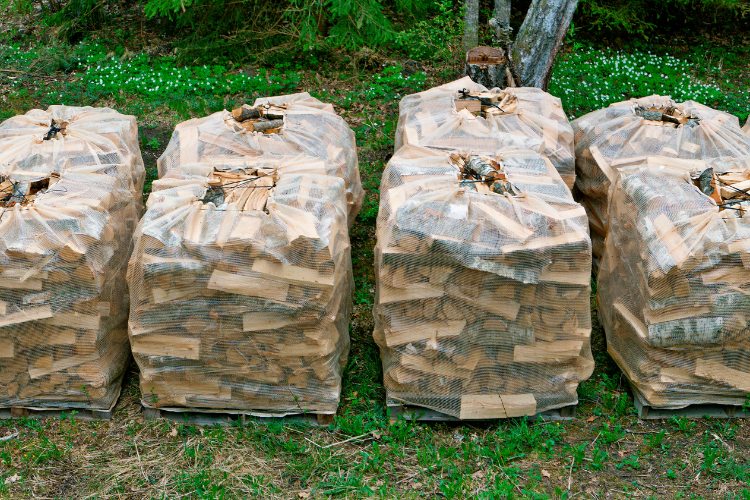 Believe it or not, you can even get firewood from online grocery stores. With meal planning subscriptions and food delivery becoming even more popular, these companies have started to catch on.
Instacart is one of the most well-known grocery stores. They offer delivery on a sliding scale, based on demand. While Instacart Express members can get free delivery, it requires a yearly fee. Instacart offers firewood, so for availability, check your location on their website.
Shipt is based in Alabama, but they're owned by Target. They offer groceries, office supplies, electronics, and even firewood shipped directly to your door. They require an annual membership, but you can get delivery passes that will allow you to make 3-5 orders without signing up yearly.
Other big box stores offer firewood on their individual apps. Walmart is one that will do a same-day drop-off. While selection may be limited, it's really convenient. Plus, due to the variety of products found in the store, you can also stock up on everything else you need for burgers or s'mores.
L.L. Bean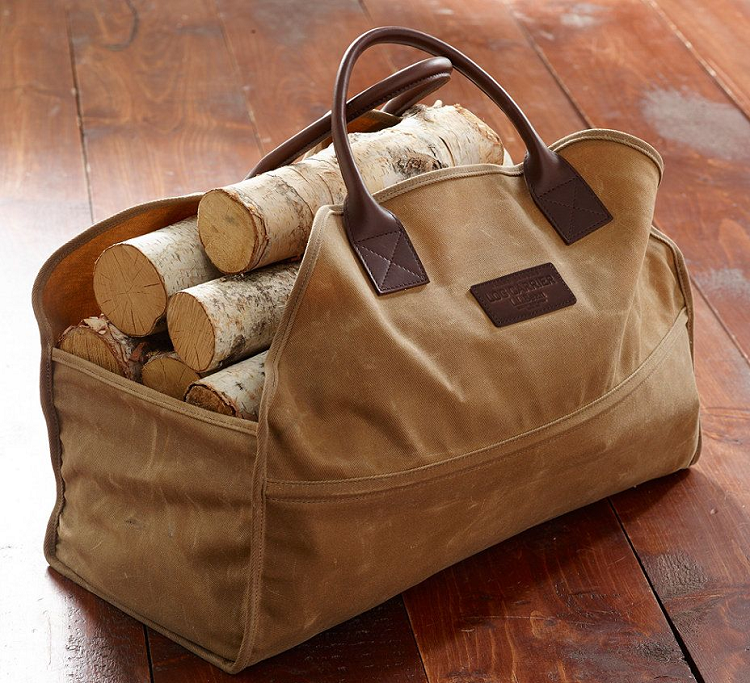 You may not believe it, but L.L. Bean offers a product they call Fatwood. They source their wood from a pine species that's not endangered and has no additives or chemicals.
They're smaller pieces of wood that make it easy to get your fire going without kindling or newspaper. One piece is usually enough to get it going quickly and it will burn for a long time, thanks to pine's natural resin.
They offer a 25-pound box and a 35-pound box along with fireplace and hearth accessories. You'll find forged carbon steel wood racks, sling log carriers, and waxed canvas storage totes.
Shipping is free for $50 or more and you'll receive your order within seven business days.
Check out this full guide on how to find the best Firewood carriers.
Amazon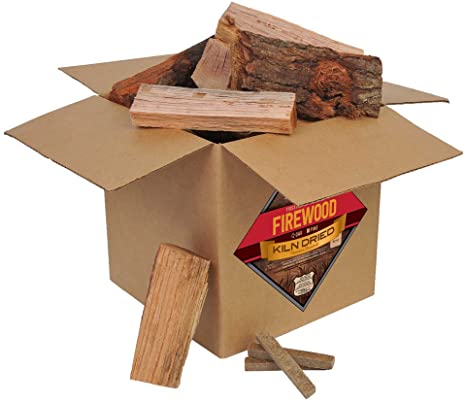 It would seem that Amazon has everything. They're a trusty partner in affordable prices and fast shipping. You'll find a variety of firewood products on Amazon from many different sellers. Many of these products are offered with free, 2-day Prime delivery.
You can get split or cut wood, you'll find wood chunks for grilling, and you can get all of the other fire accessories you need, too. Firestarters, flame color-changing packs, lighters, and all of your other necessities are just a click away.
FAQs
If you're thinking about ordering firewood online, you may still have some doubts. These frequently asked questions will help to clear things up.
Question: Can I Order Firewood Online?
Answer: Yes, you can! You can find firewood for sale on many different websites. The wood will be delivered right to your door, so all you have to do is unload it and get your fire started.
Question: What's the Best Type of Wood to Buy?
Answer: The best type of wood to buy depends on what type of fire you want. You can find hardwoods, softwoods, and even hybrid wood. For example, if you're looking for a nicer-looking fire with better heat retention, opt for cherry or hickory. If you're looking for something that will burn quickly and easily, choose pine.
Question: Can I Return My Firewood if it's Not Good?
Answer: Most sellers will offer returns, but they may be subject to certain terms and conditions. For example, you may have to use the wood within a certain timeframe of receiving it in order to make a return possible. Make sure that you read the fine print before making your purchase.
Question: Do I Need a Permit to Buy Firewood?
Answer: Most of the time, no. However, some states and localities have restrictions on the sale of firewood. For example, some places only allow the sale of heat-treated wood. Check with your state's department of natural resources to find out if there are any permit requirements.
Question: What Else Do I Need to Know Before Buying Firewood Online?
Answer: Be sure to check the seller's reviews before making your purchase. You want to make sure that they're reputable and that they have a good track record of delivering quality firewood.
Also, be sure to read the description of the product carefully. This will help you to understand what kind of wood it is, how large the pieces are, and how much you'll receive.
If you're looking for firewood online, there are plenty of great options out there. Whether you need split or cut wood, heat-treated or untreated wood, or if you want to get something fast and easy like Walmart's Fatwood, you'll find a wide variety of options.
Just be sure to read the fine print and check out reviews from past customers before making your purchase.
So, Where to Buy Firewood Online?
If you're looking for great deals on firewood online, check out the websites of some of the leading online retailers. Many of these retailers offer discounts on bulk orders, so it's worth checking out their websites to see if they have any current specials.
Remember, when you're buying firewood online, the quality of the wood is just as important as the price. Be sure to choose a reputable dealer that offers high-quality products and great customer service. With a little bit of research, you can find the perfect place to buy firewood online.