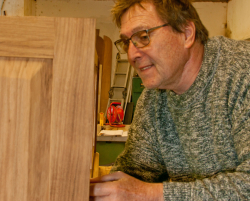 Latest posts by Mike Lillyman
(see all)
Wood has a luster about it. All at once, it is traditional and modern, sophisticated and earthy. Transformed from rough boards into pieces of delicate beauty, wooden furniture has a timeless appeal.
Perhaps it is the uniqueness within the grain pattern that adds interest to every furniture piece. Skilled craftsmen seek out the beauty of the grain to enhance their products, and this is where Quartersawn White Oak excels.
Along with the attractiveness of the grain, the structure and physical qualities of quarter-sawn White Oak make it a superior product to conventionally cut timber.
You may well ask what makes quarter-sawn timber so special? Of course, wood types like Walnut, Maple, and Cherry also have dramatic flecking, but White Oak has the most beautiful grain due to the wood structure.
Here we will go through the characteristic that makes Quarter-sawn White Oak such an attractive choice.
Sometimes I catch myself slowly wiping down a piece of quarter-sawn White Oak just to admire the beauty of the grain. The wood is hard and dense, and the sheen is subtle and nuanced. The character of White Oak promotes trust.
Here is a wood of immense beauty, and I hope you will agree with me by the time you have finished reading about the qualities and the Quarter Sawn White Oak Uses.
Ways to Convert Logs into Boards
Rift Sawn Lumber. The most expensive and wasteful way to convert logs.
Quarter Sawn. Creates stable boards primarily used for mission-style furniture.
Plain or Flat sawn. More efficient utilization of the log that creates various grain shapes.
For our purposes, we only need to concentrate on the Plain, Quarter, and Rift sawn options as these are the most common timber cuts.
The Key Features of Quarter Sawn Timber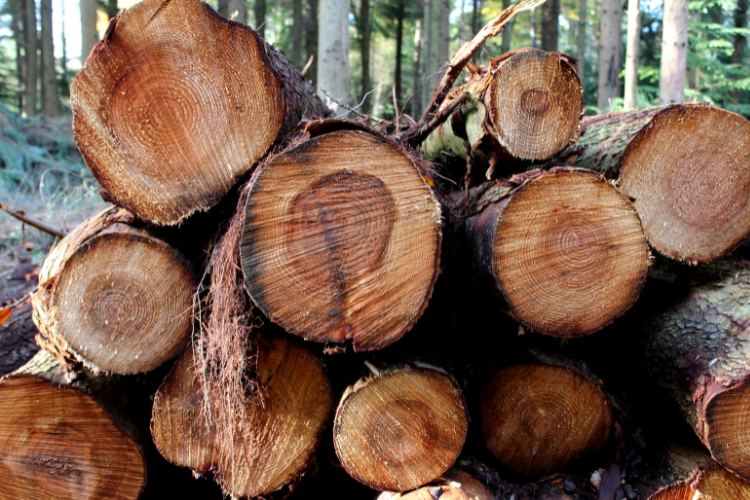 Quarter-sawn White oak is more expensive because it takes more adjustments to the log when cutting to obtain the boards, and the timber wastage is a little higher compared to Plain cut boards.
Plain cut boards have growth rings at different angles to the board's edge.
Boards at the middle of the log have the growth rings at almost ninety degrees, but as the cuts move away from the center of the log, the growth rings make shallower angles until, at the most extreme ends of the log, the growth rings are almost parallel to the board.
Quarter Sawn Boards have a more regular growth ring angle. Traditionally the log was positioned after every cut to optimize the number of boards with a growth ring angle as close to ninety degrees as possible.
Before we get to the advantages of quarter-sawn timber, let's briefly deal with some common problems with boards.
Cupping
Boards tend to warp and cup to a smaller or larger degree, depending on how the log was processed. For example, plain sawn boards cut towards the log's circumference are prone to cupping because the growth rings are at a shallow angle.
Cupping refers to boards' tendency to curve opposite the growth rings. While this is not a problem with narrow boards, wider boards that cup can ruin furniture like tabletops or door panels.
Quarter-sawn boards have greater resilience to cupping because the growth rings run across the board at almost ninety degrees. This feature of Quarter-sawn timber also reduces the amount of shrinkage across the board.
Swelling and Shrinkage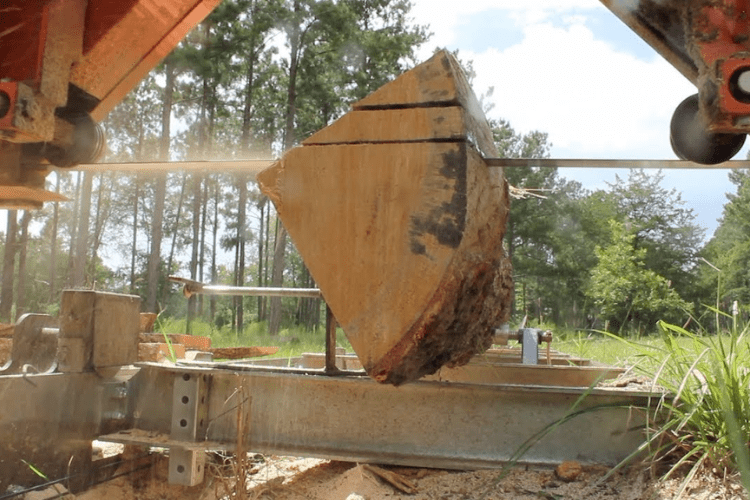 Boards tend to shrink and swell depending on changes in the humidity through different seasons. This is because wood is hygroscopic, meaning it releases and absorbs moisture. But, just to complicate things, wood is also anisotropic.
This means that wood not only swells or shrinks due to a change in ambient humidity but it does so at different rates across different surfaces.
To be totally correct, wood changes shape when the moisture content in the wood moves above or below the Fiber Saturation Point.
So, the rate of swelling or shrinkage will be higher across the width of a board rather than on the thickness side. Different wood species have readings for the relationship between the Tangential (across the board) shrinkage and the Radial (thickness of the board) shrinkage.
However, the board's cut significantly affects the reading because of the orientation of the growth rings.
The amount of swelling or shrinking will be far less in Quarter Sawn boards, so on strength and stability issues, Quarter sawn boards are superior, but what about cost.
Cost
Sadly there is a price to pay for superior dimensional stability. Quarter Sawn timber is more expensive than flat sawn. The price difference is, however, not that substantial.
As a typical example, you can expect to pay around fourteen dollars per board feet for flat sawn white Oak and about fifteen dollars for the equivalent quarter-sawn board.
The Beauty of Quarter Sawn White Oak Timber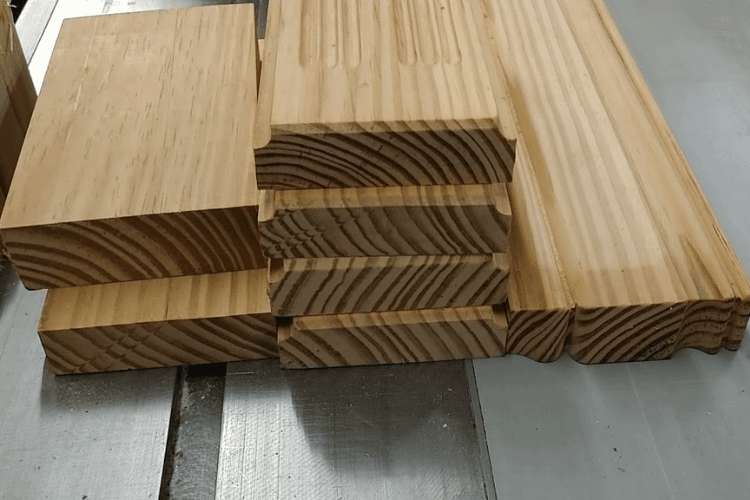 Quarter Sawn timber's stability, ability to resist moisture penetration, and consequent raised grain problems make it superior to flat sawn boards. However, the beauty created by the presence of Medullary Rays makes the wood so attractive.
All trees have Medullary Rays, but in White Oak, they are pronounced and create interest and great beauty.
The Medullary Rays function as conduits of nutrients between the growth rings and as storage areas for sugars during the cold winter months. The rays are radially orientated, so they are prominent only on the quarter-sawn boards.
Medullary Rays are also present in other woods like Sycamore, Hard Maple, Black Cherry, and Beech.
The emphasis on craftsmanship driven by skilled furniture makers like Gustav Stickley popularised furniture made with White Oak. Sections of Quarter Sawn White Oak were specially selected to enhance the visual appeal of the Mission Style furniture.
Key Features and Advantages of Quarter Sawn boards vs Flat Boards
Quarter-sawn boards are less likely to cup, warp or twist.
Quarter-sawn boards are stronger and dimensionally more stable.
Quarter-sawn boards have straighter grain.
The Medullary rays in Quarter-sawn boards create areas of great interest and beauty in furniture pieces.
Furniture and flooring made with Quarter-sawn boards wear more evenly and are more durable.
Disadvantages of Quarter-sawn boards vs Flat Boards
Quarter-sawn boards are more expensive and not so freely available.
Quarter-sawn boards tend to be narrower, requiring laminating to make wider surfaces like table tops and panels.
Medullary Rays are usually visible on only one surface, so grain matching can be difficult.
Alternatives to Quarter Sawn White Oak
Quarter Sawn Cherry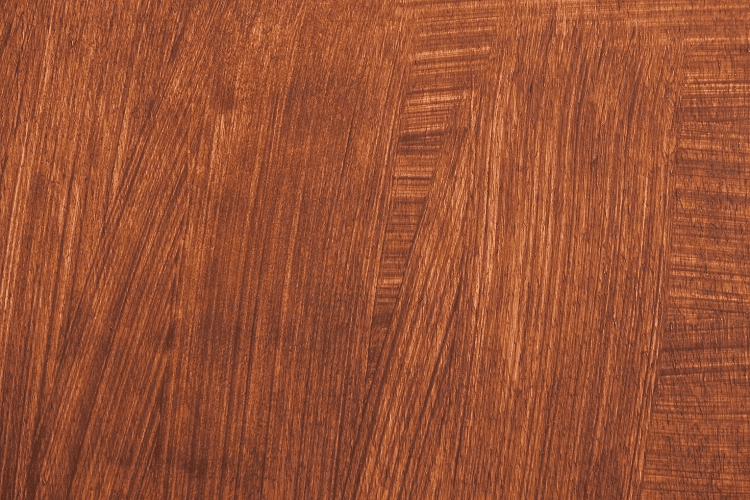 Quarter Sawn Cherry is not as hard as White Oak, but it does have an excellent strength-to-weight ratio. As a result, it is highly rated for use in high-end kitchen cabinets and as a veneer for paneling. In addition, it turns easily and is sought after for steam-bent projects.
A little softer than Oak makes it easier to work, but it is still strong enough for general cabinet work. The harvesting of Cherry is sustainable as areas around the mountains of Pennsylvania are well-populated with species of Cherry.
The quarter-sawn Cherry boards have a beautiful straight grain appearance.
Quarter-Sawn Maple
Quarter-sawn Maple boards are highly rated for dimensional stability and are far less likely to cup or warp than their flat-sawn counterparts.
The grain of the quarter-sawn boards is one of the most beautiful and straight examples of American hardwoods.
The wood is sufficiently durable to be used as flooring for basketball courts and bowling alleys.
American Black Walnut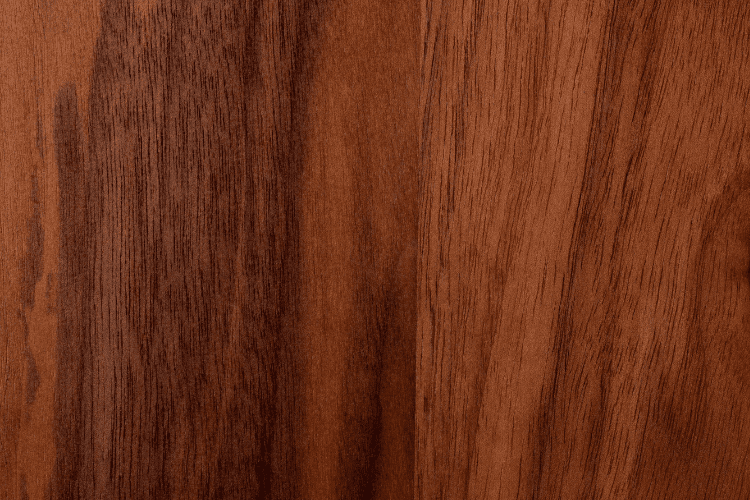 While it is possible to buy Quarter-sawn Walnut, it is not readily available. The reasons for the short supply of Quarter-sawn Walnut is that the log diameters are relatively small, resulting in narrow boards, and the stark contrast between heart and sapwood reduces the width of the boards even more.
Flat or Plain Sawn Walnut is prized for making furniture, so there is little to motivate the additional expense of Quarter Sawn boards.
Quarter Sawn walnut lacks the prominent medullary rays found in Quarter-sawn White Oak.
How to Choose Quarter Sawn White Oak Boards
If you are going to select boards for a DIY project, there are a couple of things you should be aware of when buying boards.
End Grain. Look at the cut end of the board to ensure that the growth rings run across the thickness of the board as close to ninety degrees as possible.
Check that the boards you select are similar in color and grain patterns if you are going to laminate them together.
QuarterS awn timber has a straight grain, but the medullary rays are difficult to match across a few boards. Check that the boards you have selected will grain match.
Although Quarter Sawn boards are dimensionally stable, it is always good to check over the length of the board for warping or cupping.
Where to Order and Buy Quarter Sawn White Oak
Many online lumber yards supply Quarter Sawn White Oak. However, buying online means you won't be able to select the individual pieces. Here are a couple of online lumber companies that offer a full range of services:
It is always better to select the boards yourself rather than rely on an online vender. So, if you have a lumber dealer close to your home, I suggest buying your timber from your local lumber yard.
FAQs
Question: Is there an Advantage to using Quarter Sawn White Oak for Flooring?
Answer: Quarter Sawn White Oak will provide superior flooring compared to flat or plain cut boards. Visually the straight grain is appealing, but more importantly, the dimensional stability ensures minimum shrinkage or swelling.
As Quarter Sawn sections are harder, they will outlast plain cut flooring.
Question: What is the Best Way to Care for Quarter Sawn White Oak Furniture?
Answer: Regular applications of good quality wax will prolong the life of your furniture and ensure that the Oak does not dry out.
1. Always first apply the wax to a non-visible area to ensure it is compatible with the furniture's finish.
2. Minor scratches can be repaired using slightly harder pressure when applying the wax.
3. Once the wax has dried, use a clean, dry cloth to buff the wax.
Question: Is it Possible to Mix Quarter Sawn and Plain-Sawn Timber in a Piece of Furniture?
Answer: Yes, most definitely. Most pieces of White oak furniture will contain both flat and quarter-sawn sections.
The most visually prominent areas would typically contain Quarter Sawn sections, as would areas requiring dimensional stability.
Panels and areas where the timber is free to expand and contract would be made of plain sawn boards with the 'cathedral' type grain appearance.
Conclusion
Quarter-Sawn White Oak will cost you more than Flat or Plain cut boards. However, not all furniture sections require the superior features of Quarter-sawn timber.
For example, sections like door panels can utilize flat sawn boards with the 'Cathedral' type grain patterns because the surrounding frame will allow the panel to expand and contract.
Sections that require dimensional stability are best served using Quarter-sawn timber. In addition, the straight grain of Quarter-sawn timber reduces the risk of cupping in areas such as table tops and other wide sections.
For me, the real attraction of a piece of furniture lies in the use of Quarter-sawn timber to highlight the medullary rays. It is both a salute to the tradition of fine furniture making and an indication that the craftsman has taken the trouble to best present the natural beauty of the wood.
I hope I have persuaded you to take a closer look at the unmistakable beauty and dimensional stability of Quarter-Sawn White Oak. It is well worth the little extra cost.