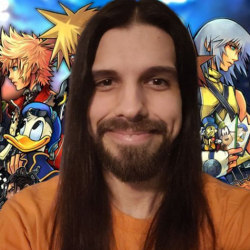 Latest posts by Trevor Abbott
(see all)
Stump grinding is no easy task without the right machinery to deal with a demanding project. It requires power, precision, and proper handling to operate optimally. You could invest in the best skid steer stump grinder attachment in the world, but with poor execution, it can become inefficient and dangerous.
Safety should always come first while using proper technique. This starts with learning the nature of any given machine and how it functions. The varying features set each one apart and distinguish models for smaller or larger-scale projects.

No matter what product you settle on, reading their exact instructions, specifications, and recommendations is essential before starting. I have researched and seen stump grinders function, so you can trust me to show you the best options. Each stump will require a different product, and I'm here to shed light on the issue so you can know which one is appropriate for your situation.
These will be my best skid steer stump grinders, but new technological developments and other options are always available from these reputable brands and others. Each product has different features, and by exploring them, you'll naturally perceive the differences and make a savvy choice! Let's not let this vital decision stump you because even with discounts, this advanced equipment has a hefty price tag. That being said, it's important to stay informed and choose accordingly.
Bottom Line up Front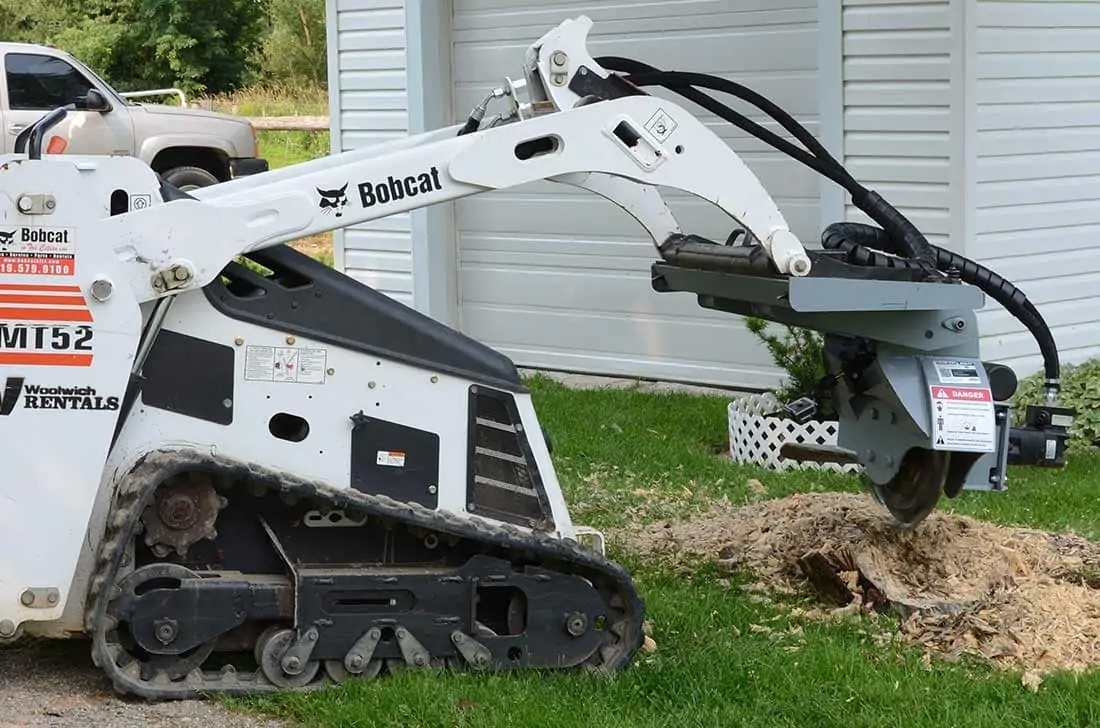 Not all trees are created equal; this principle is the same regarding the stumps they leave behind. Some are wider or harder than other species, requiring you to adjust your mechanical strategy. Some reliable brands that carry high-quality skid steer stump grinders include Bobcat, Spartan, Digga, Cat, & Holt.
These machines have been crafted to grind & remove stumps efficiently. Still, it's up to the buyer to stay informed and make the best possible decision while considering the variables like price, safety, efficiency, longevity, and overall power.
Selection Criteria
Versatility with useful features

Products with additional safety measures


High Power models that suit various industries

Overall brand reliability & positive reputation


Functional & Ergonomic controls
My Top Picks at a Glance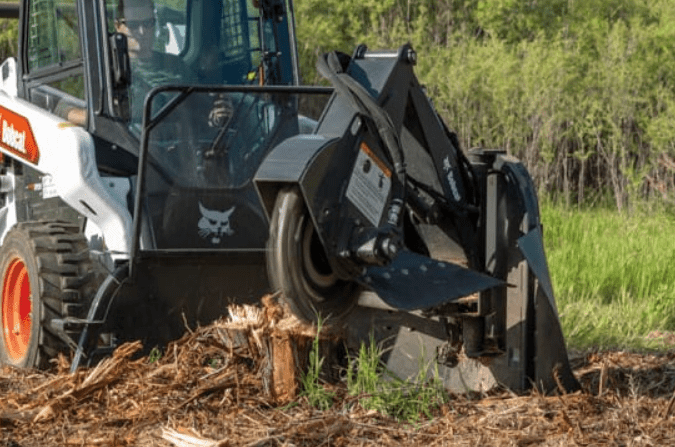 The Bobcat Skid Steer Grinder holds its own against the other more powerful commercial stump grinders. Despite its lower tier, it is still a handy option for many with good power and durability. Bobcat is a trusted brand that gives you multiple settings to adjust for precision in any stump removal project. This is a grinder that offers you high quality for a lower price that fits into most budgets.

It has a cutting capacity of eleven inches above or below the ground surface and grinds through with sixteen relentless teeth that get the job done. It features a cutting arc of ninety degrees with a hydraulic power source. If you choose this for lesser projects, then it comes with a one-year warranty that assures you. This is a product to consider if your needs aren't commercial because many have used it already with reliable success!
Pros
The 90-degree angle disc allows you to see the cuts clearly

Carbide teeth are high-quality and tear through hardwood

Very easy to mount on the front end of a skid steer

Considers user safety with a rubber shield for wood debris

Covers a wide range of industry uses
Cons
It's a heavy attachment weighing 460 pounds

There will be a learning process to operating it

It cannot cut as deep or as high as other models

The cutting disc is more petite than commercial grinders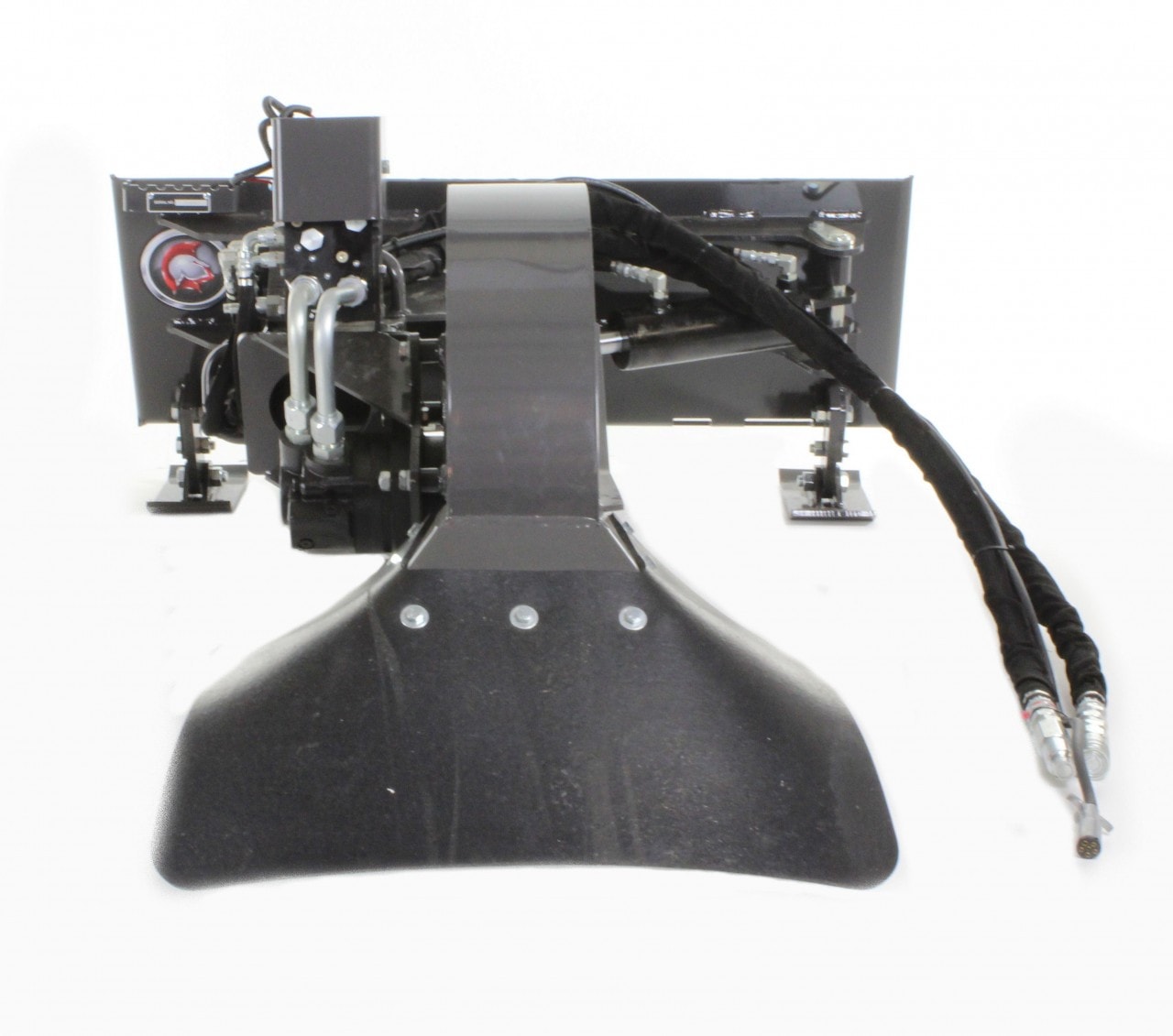 Versatility and raw power are in store when you consider purchasing the Spartan Stump Grinder. It has excellent flexibility across various projects and can be loaded effectively onto any skid steer. You can also equip it with a compact track loader. It gives you massive power at 1100 RPM and lives up to the name Spartan by grinding through the stump challenges ahead with impressive results.
It's appropriate if you own and operate a larger farm or business because you can easily maneuver it around the expansive property. It cuts ten inches deep with twenty-eight teeth and has a wheel diameter of twenty-six inches. You get the Spartan PTO stump grinder to attach to any skid steer for an affordable price and a one-year warranty to grind those stumps away with confidence!
Pros
Highly compatible with most skid steers and compact trailer loaders

It's easy to move around for maximum efficiency

It gives a massive 1100 RPM for tough jobs

A leading brand with proven reliability in professional circles
Cons
This model is an expensive investment

It takes time to master the machine

Although easy to move, it's still heavy at 720 lbs.

The warranty is too short.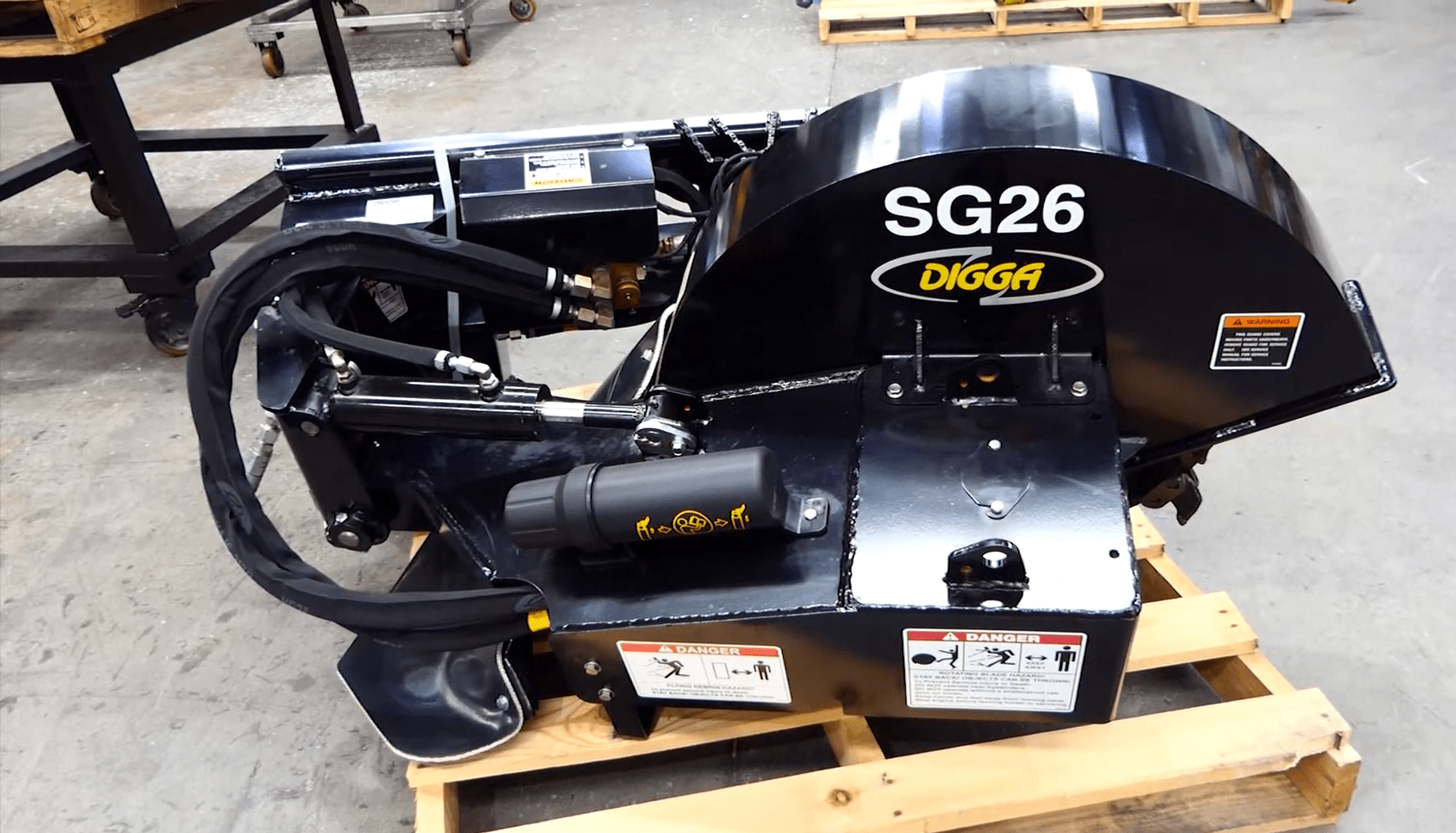 The Digga stump grinder is a product crafted for professionals seeking a reliable model that packs a punch while retaining safety over long operation periods. As machines age, they become more unstable and dangerous, especially without proper maintenance. If you're regularly engaged in professional stump grinding work, you need something more dependable than entry-level.
This well-built, durable model gives you a much safer experience because the rubber safety guard shields you from propelled wood. They have considered the versatile needs of customers with a flexible cutting action that adapts to your needs. The cutting angle can be easily adjusted by sixty degrees, but it also gives you the dual option of cutting horizontally or vertically. The cutting capacity is eleven inches, with twenty-eight teeth that all work towards grinding a stump to nothing.
Pros
It's a mighty machine for hefty stumps

Safety is at the forefront of this model

Cuts horizontally or vertically

Adjustable swing and lift control feature
Cons
It's a heavy piece of equipment

It comes with a shorter warranty

It can be intimidating at first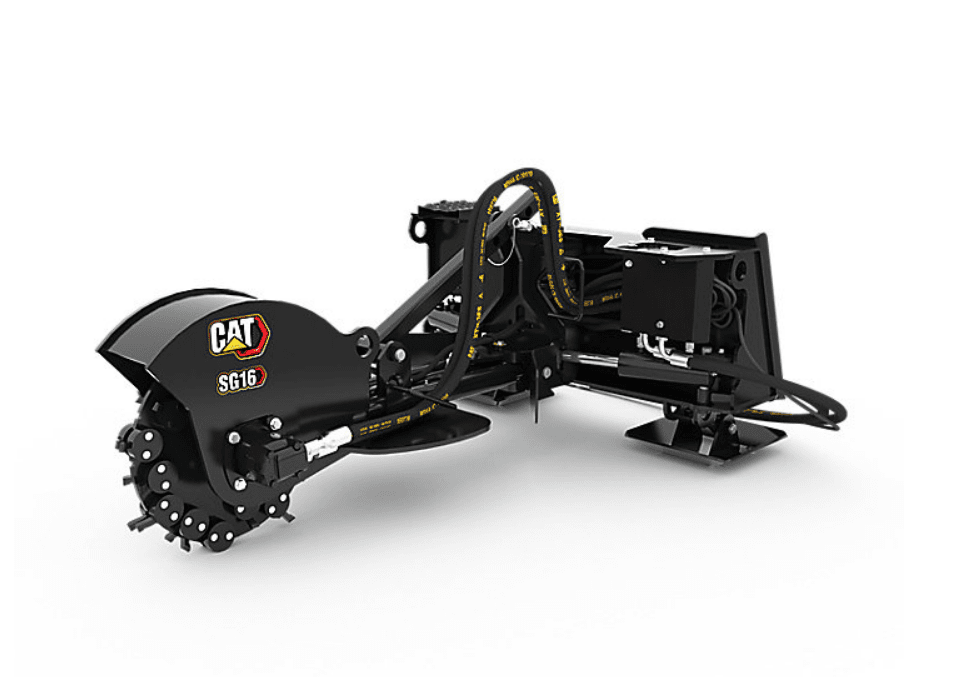 The Cat SG16B is a reliable upgrade in power from some lesser models. When stump grinding gets serious, you need a more sturdy machine to help. It will cost more if you want higher quality, but the Cat SG16B gives you every penny's worth with professional performance. It's an all-encompassing option that can cut through stumps of various sizes. The 32 carbide teeth are the secret to success with this machine because they allow it to cut through with immense precision like butter.
If you've been using a lower-quality model, you'll undoubtedly feel the difference with the Cat. The price is higher, but it's reasonable considering the supreme functionality you attain for making stump grinding a breeze. It has an impressive capacity of 18.5 inches above and 20.5 inches below, with a sixty-inch cutting width. This model doesn't mess around and stands out in the current market. It is top-rated, with expert craftsmanship that can be seen and felt.
Pros
It can be used in versatile settings, i.e., commercial, agricultural, professional, or residential.

You can conveniently adjust the cutting wheel to match any stump

The cutting wheel is durable and heavy-duty

Excellent swing time

Immense power with a Gerotor motor
Cons
It isn't a budget-friendly option

The warranty is too short

It's heavy at 775 lbs
Holt GGS60R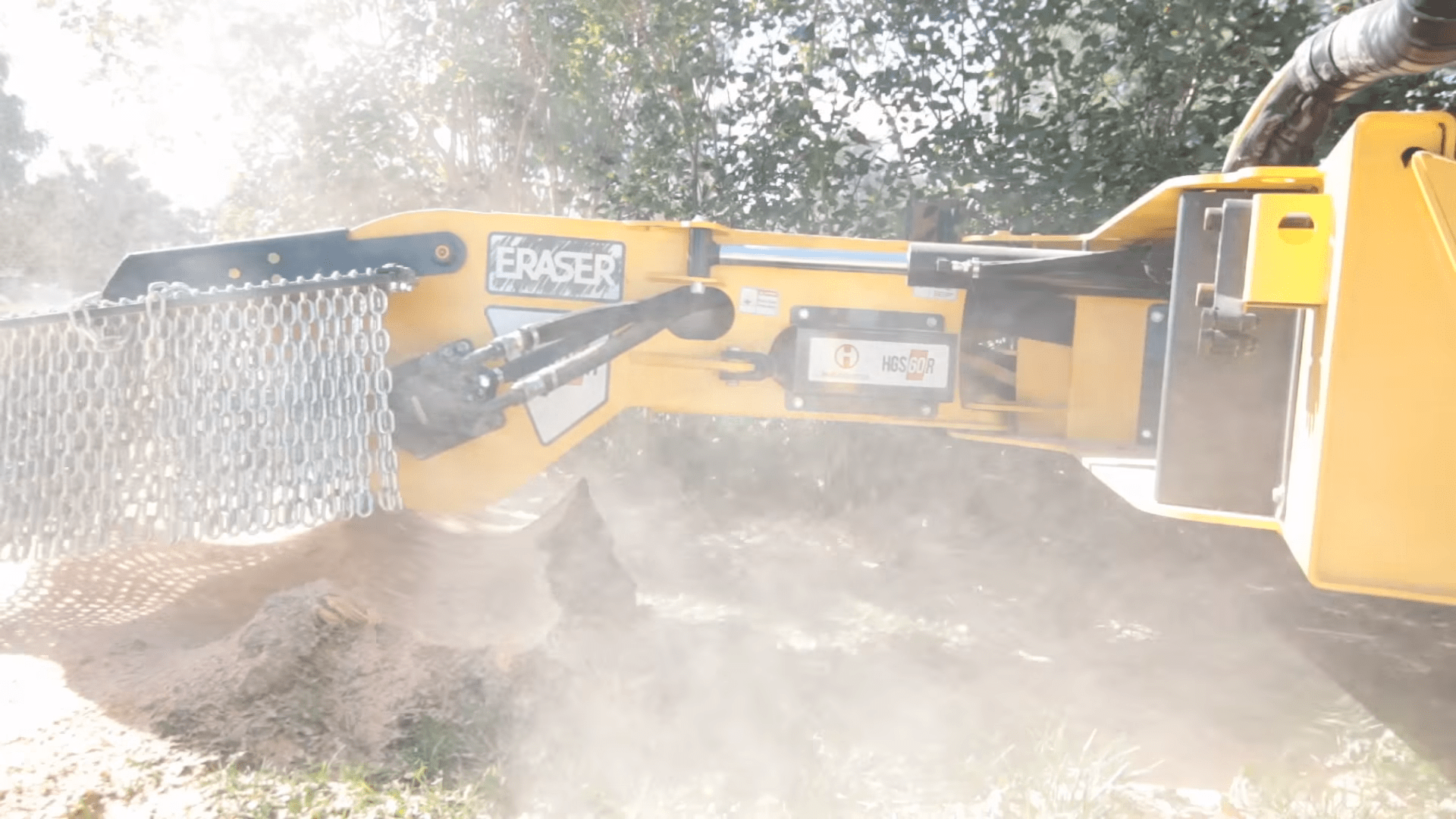 There is a big difference between residential work and commercial needs, and your equipment should match your profession. If you work as a tree laborer or farmer, then the Hold GGS60R is a wise decision you can benefit from for a long time. It can handle the diverse stumps on your property with precision and ease.
Holt is a reputable and popular brand because they have proven their efficiency with advanced machinery that's dependable and built well. This model is pricey, but you should always expect to pay more for stump grinders.
It's a highly effective grinder with twenty thick carbine green teeth. It is powered by a bent-axis piston motor for enhanced longevity, so it's worth the investment. Holt is a brand with a lot of confidence in its products, proven by its generous three-year warranty on the Holt GGS60R.
It has been crafted with excellent materials and takes user safety into account with enhanced features. This is a reliable industrial option for the serious company seeking to step it up and make stumps an easier obstacle on a broader scale. It is the heaviest of all the models at 1025 lbs.
Pros
It gives you security with a three-year warranty

A well-crafted industrial machine for all needs

It's easy to replace the teeth after excessive wear

It comes with a large blast shield to protect you from wood chips
Cons
It's a costly model targeting more prominent industries

You'll need to perform more maintenance than normal

The heaviest of the grinders listed here
Skid Steer Stump Grinder Maintenance
No matter which brand or product you choose, it will come with a manual that explains the specific maintenance needs. Some will be more vigorous than others, like the Holt, which can be a dealbreaker for some. General maintenance for the hydraulic lines includes replacing the teeth when they wear out. Not only that, but you must ensure its moving parts are well-lubricated to stay safe.
Remember that part of buying a skid steer stump grinder is committing to the required upkeep for the duration of its life. Ritualizing maintenance will give you more operation time for the money and keep you safe long-term. The skid steer is equally important regarding consistent care as they work together to function efficiently.
Frequently Asked Questions
Question: Is it safe to work with a stump grinder?
Answer: As with many tools, a skid steer stump grinder is dangerous by nature, but this can vary depending on the type of attachment purchased. When shopping, look for models that have extra safety in the form of emergency stop buttons and guards that can give you peace of mind.
If you can afford to invest in more safety gear to preserve your well-being, then do so! Even wearing the right clothing can make a huge difference! Most manufacturers have in-depth suggestions before using a stump grinder with a skid steer.
Question: Are stumps a variable when choosing the right product?
Answer: Stumps come in varying sizes and species; not every stump grinder can handle every job. Checking the stump capacity for any model will help bring clarity and choose the appropriate stump grinder. Some stumps might require digging deeper into the ground, where specific models specialize. I suggest you know the precise needs of your project to attain greater efficiency.
Question: How much will buying a good skid steer stump grinder cost?
Answer: If you're looking for a quality, top-rated stump grinder, it will be around seven thousand dollars or more. Don't let this discourage you, though, because there are plenty of deals online. My advice is to shop based on the relevant features for your removal project. Don't settle for lesser quality; effectively compare prices to weigh the options prudently. This is a big purchase, so exercise patience during the selection process to ensure it's ideal and will be worth the consideration.
Conclusion: The CatSG16B Skid Steer Stump Grinder Stands Out!
These are some of the best options on the market to consider regarding skid steer stump grinders, but the Cat SG16B stands out among the rest. This is my top choice because it is highly flexible across multiple settings. Despite the higher price, I'm confident it will be a worthy purchase that will serve you well. It's a dream product for professionals engaged in forestry and other jobs that require excessive stump removal.
You can rely on its higher power with an adjustable cutting wheel that keeps you adaptable to the challenges of nature. However, this doesn't mean it's appropriate for everyone because we all have different needs. I suggest you survey the market, but it's good to know yours before the search. The scope of each project will be different, but the CatSG16B covers the bases and keeps you equipped.
It is a powerful machine that will handle the most formidable stump challenges. With trees constantly being harvested and leaving stumps on properties everywhere, you need products that can mow through stumps like there's no tomorrow. I hope these have inspired you to explore the market deeper and shop objectively for the best skid steer stump grinders!