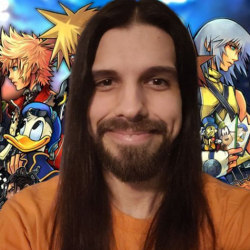 Latest posts by Trevor Abbott
(see all)
Sometimes you have small-scale log projects that might require using an industrial machine known as a portable sawmill for conversion to lumber. Companies commonly sell this device to meet the needs of woodworking clients. But what if you need it for yourself and don't want to spend a hefty amount on owning one? That's where the prospect of renting a portable sawmill will come in handy and give you a big sigh of relief.
Sawmills to own are accessible, but finding a rental can be trickier. I'm your trustworthy guide to make the process easier and help you discover strategies to attain a portable rental sawmill and start making those critical cuts toward a job well done!
I have worked with woodworking tools for years and have shopped for items in both online and offline settings. It has been fun making various items and renting equipment to make larger projects happen on a budget. My mentors in shop class have taught me the value of persistence in finding and applying the right tools for the job!

This knowledge has helped me to point beginners in the right direction, and I'm passionate about helping others thrive in woodworking! I have learned to treat each project respectfully while being patient and precise with every cut. I'm the best person to show you the ropes because I've learned from my mistakes and remedied them in the past!
You must understand that some of these options might not yield immediate results, and patience might be required in some locations. In this portable sawmill rental guide, my goal is to help you start exploring the different avenues to obtaining a portable sawmill by renting it with the help of professionals who are well-versed in the field and can point you in the right direction. Let's get started so you can begin your lumber project!
Bottom Line Up Front
Portable sawmills for rent can be hard to come by, and some locations are better than others for discovering rental opportunities. Diligence is key to finding the right solutions for your project without breaking the bank.
The best way is to talk to someone at your local sawmill who might have some connections to people renting portable sawmills for temporary needs.
Hardware stores and websites also can yield fruitful results. Even if they don't show the option for rental, communication may open doors to a good deal.
When to Rent Instead of Buy
Renting a portable sawmill is a good idea when you need it for a short project that ends without the need for continuous cutting of lumber. This could be for a shop class in school. Or if you have some logs on your property that need cutting and shaping. You may even want to rent one to get a feel for the process and learn how to use one.
It's better to rent one if your needs are limited and short-term. It's more lucrative to invest in buying one or establishing a payment plan if you have long-term projects that require year-round cutting.
Renting gives you peace of mind knowing that you won't have to make a significant investment. Handling the equipment well while renting will ensure you return it in good condition. 
Benefits of Renting a Portable Sawmill
Save money as opposed to buying.

It gives you a chance to learn about the machine.

It allows you to conduct the job yourself and gain experience

You complete the job quicker instead of manual labor
Places to Potentially Rent A Portable Sawmill
Contact Your Local Sawmill Owners
The first and best place you should look to see if there are any rental opportunities is at your local sawmill, and there is sometimes more than one in the area. Call them and inquire about the machines in the yard, and they will be happy to tell you if something is available. You can negotiate the pricing or settle for their fixed offer. Not all sawmills have portable ones for you to rent, but some will.
It also might be worth visiting a lumber yard and finding out what's available. Even if they don't have what you're looking for, it is still a valuable trip because they can point you in the right direction or maybe let you use theirs on-site. Some locations will depend on connections, and the sawmill is a great place to start finding rental opportunities!
Portablesawmill.info (Portable Sawmill Finder)
This comprehensive search engine lets you discover mobile sawmill services in any location. You can search by state or country to better understand what's available. Sometimes, you'll need to have it shipped to you if there are no sawmills in your area. If you have logs that need to be converted into lumber, a portable sawmill will do the job exquisitely. It's finding one in your particular location that can be daunting.
That's why this site is ideal for helping you narrow down where to find one for renting purposes. You can also contact the site to learn more about the rental or buying process. Clicking on your state will show addresses of reputable and skilled sawmill vendors you can discuss your needs with through their contact information. This is a great way to make the search much more straightforward.
The Home Depot & Other Hardware Stores
The Home Depot has been known to rent out power tools and equipment to people who need them temporarily. There are many reasons for renting instead of buying, and the store makes a profit while you get the job done. They usually have some mobile sawmill models that can get things moving, but there's no guarantee of renting at every store.
Still, it's worth asking because they are adaptable and can give you more information about where to look next in your search for a rental. If you can find something here, then it's easier to take it back after the job is completed instead of shipping it again to an online sawmill company. If Home Depot doesn't work out, check out any other hardware stores in the area to potentially find a rental model.
Woodmizer.com
Woodmizer.com gives you access to dealers worldwide with fantastic quality and different tools. You can discover new websites here that may not have come up in a standard search, and they will help you find what is needed to create high-grade lumber with a portable rental sawmill. They also have more affordable used options if you decide to purchase one instead.
You might not see an outright tab with a chance to rent a portable sawmill, but sending them a message regarding your needs is a step in the right direction. They emphasize performance, quality, and versatility in their products and will most likely be happy to arrange something for you.
You may even like the product to the extent that you want to buy it yourself. Renting can be seen as a test drive for a more significant financial investment, depending on your lumber needs.
Woodlandmills.com
Woodlandmills.com has a few portable sawmills, and they might let you rent one for the right price. This assumes you will take care of the machine and return it in good condition. They are professionals who care deeply about the craft and may be flexible in letting you rent one for your project. The portable sawmills found here are the highest quality industry standard and are knowledgeable about the industry overall.
Woodland mills offer other accessories and machines worth browsing if you're a serious woodworker. They can give you additional resources if they can't rent a model. You can trust these types of people to help you find a reliable portable sawmill for temporary use. They are courteous and adaptable to your needs and can potentially hook you up with a portable rental sawmill.
Frontiersawmills.com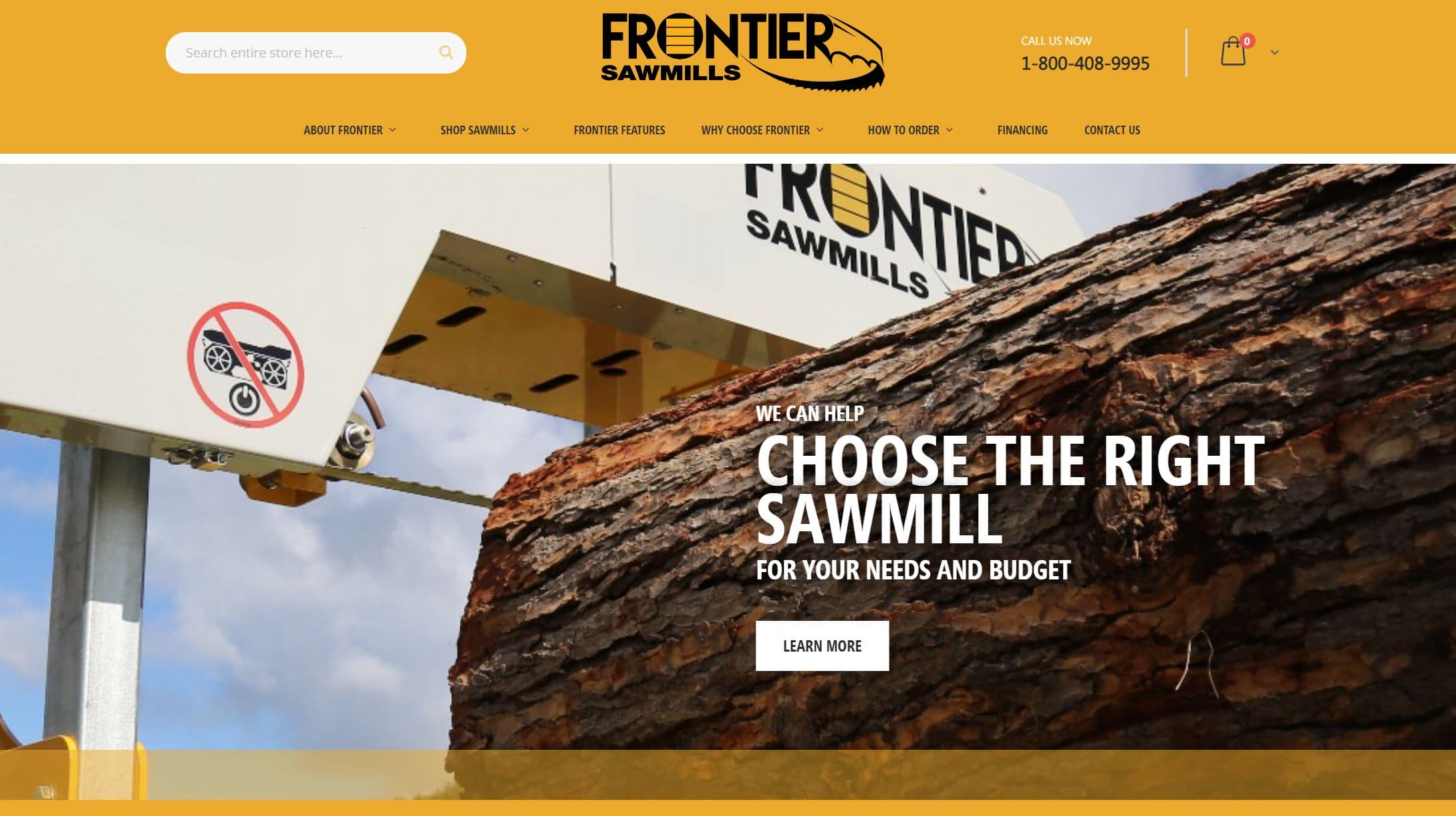 This is another potential lead for discovering some rental opportunities for portable sawmills. They know the industry and offer a wide variety of products. There are financing options if you decide to buy. This company understands its craft inside and out, and it's all about giving customers what they need. You have nothing to lose by contacting them and seeing what possible rental options might be available.
They already offer a 30-day money-back guarantee on all portable sawmills, so this flexibility is a good sign. You don't always have to take on the task of making lumber alone. They offer you the ability to work with professionals to accomplish a small or large job.
The quality and durability of their products are high and give you unrivaled precise cuts. Because of their adaptability, I have confidence they can work something out for you. Cutting lumber is never easy, and operating a rental machine is better with someone who has handled it before.
Ask Around and Search Forums
Farmers and others in your area might have a portable sawmill available for rent, so look for different local options, and you might be surprised what turns up. You can ask around town or head online to various forums to see what's available. This is a reliable way to discover new rental possibilities, and it can be more affordable if you can get one from a friend or neighbor.
Asking around the community will open doors, and you might be able to take your logs directly to the source instead of hauling a large machine to your property. Certain websites like craigslist have various tools up for rent, and you might find a portable sawmill. Lumber workers will have some insight into how to find one if you're struggling. It's much easier to buy one for yourself than rent, but also more expensive.
Professional services are probably your best bet, as they deploy a team with a portable sawmill to take care of your immediate needs. This is faster, safer, and more efficient than hauling and operating it yourself. The Forestry Forum is an excellent place to ask questions about rentals and get them answered almost immediately! Here you can select a particular service for any project and get the correct information to propel you forward.
Frequently Asked Questions
Question: Are portable sawmills widely available for rent?
Answer: The availability of portable sawmills for rent will vary considerably depending on your location. You could meet someone in your area who owns one and is willing to rent. Otherwise, you'll need to consult with a company to negotiate. Most would prefer you to buy a portable sawmill, but it's not impossible to acquire one with rental terms. It will be trickier to get one for rent instead of buying.
Question: Is a portable sawmill rental experience suitable for a beginner?
Answer: If you're a beginner, you should ensure you understand the machine before operating it. Safety is a huge concern when using a portable sawmill and other heavy equipment. Beginners can successfully run one, but it would be wise to have a skilled person to show you the ropes to get started. They're straightforward devices, but there's still room for error, and observing one in action before renting can help.
Question: When is it better to own versus rent a portable sawmill?
Answer: If you have long-term needs for sawing lumber or have a career in the field, it might be better to buy instead of rent. This ensures you won't have to renew the lease and can continue a seamless job for the long term. Owning a portable sawmill over renting gives you freedom, but if it's a more minor and temporary job, then renting is more appropriate. A product with a return guarantee can help you test a product to determine if you want to buy it.
Conclusion: Renting A Portable Sawmill Saves Money
If you can hire a team to bring a portable sawmill to your property, then that's most likely the best route if you need to rent one. Skilled laborers will help you establish and operate it better so you can have some superb cuts of lumber that leave you floored.
There is always the possibility of error when working alone on any cutting project without experience. It's always good to have someone watching your back around heavy equipment, and these sources are a great encouragement if you're a novice with some raw logs to process.
If you rent a portable sawmill, it is responsible for correctly operating it. Having professionals to guide you through the process is the most prudent decision. You may have trouble finding options in certain areas, and online might be your only way to obtain them.
However, if you use the forums, then it can get much easier with professional responses. It's time to start your search for a rental model that will be an informative and fun learning experience! There's nothing like fresh-cut lumber without investing fully in heavy equipment.