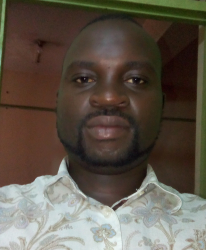 Latest posts by Haron Omaita
(see all)
Working with a chainsaw can be a risky undertaking; I know that for sure! One simple mistake, and you could end up with a severed limb. Data from CDC reveals that approximately 36,000 individuals suffer chainsaw injuries annually. The legs and left hand are the most affected areas of the body.
The last thing you and I want is to be part of this appalling statistic. To ensure this doesn't happen to you, you should prioritize your safety when handling such a powerful machine by using a pair of chainsaw gloves.
But with so many chainsaw glove brands on the market to choose from, it can be a headache just trying to find the perfect fit for you.
Fear not, though! I did a bit of research for you, and here's my comprehensive guide on how to find and buy the best chainsaw gloves. I'll also review a few top picks available on the market.
Bottom Line Up Front: Chainsaw gloves protect your hands from possible accidents when operating a chainsaw. They keep your hands and fingers safe from flying splinters, pieces of wood, and other shrapnel.
When buying a pair of chainsaw gloves, take into account the material it's made of, its lining, water-resistance, size, capacity, abrasion resistance, safety standard, ease of maintenance, extra features, and price.
My top pick is the Husqvarna 579380210 Saw Protection Gloves. This pair of gloves features a sturdy leather outer layer that provides enduring durability. The gloves are also cut-resistant, protecting your palms even in wet conditions.
Top Picks
Husqvarna 579380210 Saw Protection Gloves
Youngstown Kevlar 05-3080-70-L Chainsaw Gloves
Youngstown Glove Titan XT 09-9083-10-L
Echo 99988801601 Kevlar Reinforced Protective Chainsaw Gloves
Vgo 1-Pair Chainsaw Gloves
How Do Chainsaw Gloves Work?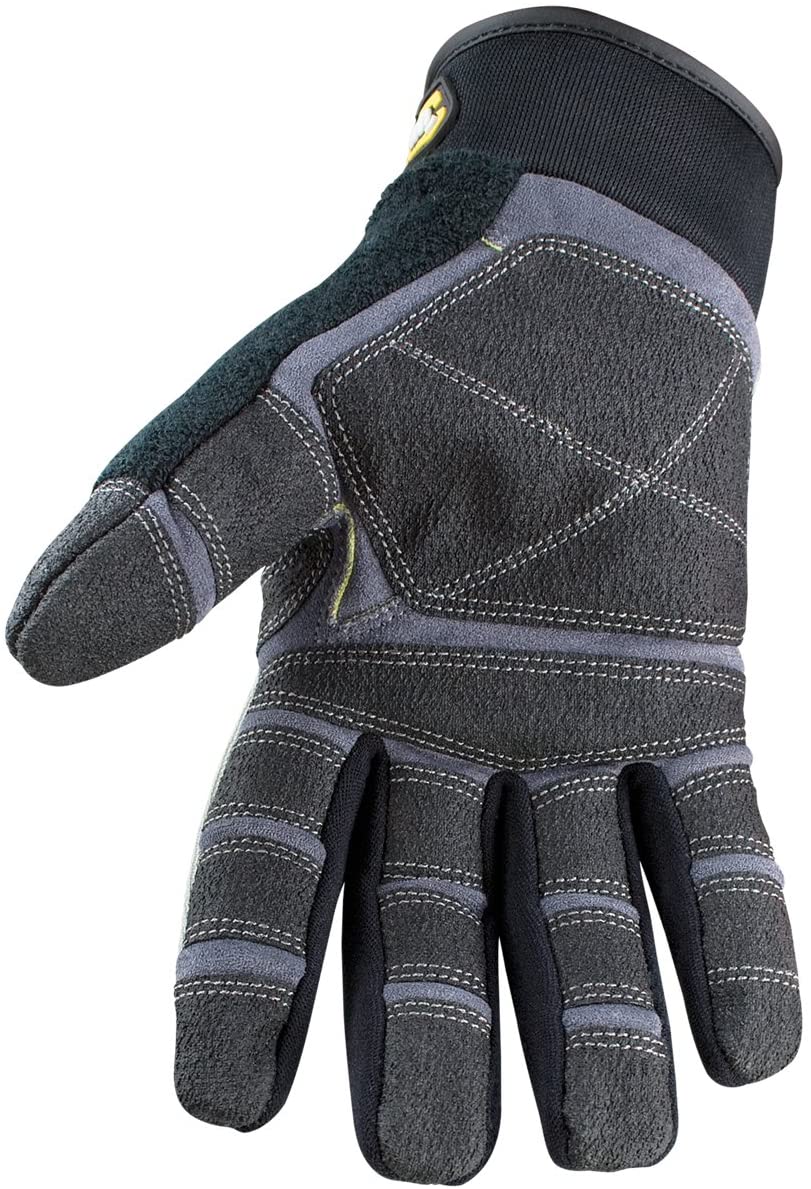 Wearing a pair of dedicated gloves goes a long way to improving your safety when handling a chainsaw. Gloves are probably the most important personal protective gear to have when cutting trees with a chainsaw.
Chainsaw gloves feature a dense fabric with multiple protective layers to keep your hands safe from the dangerous chainsaw. The gloves' design comprises two layers:
The Outer Layer
The outer layer of the glove helps prevent minor damages that may affect the inner filler material. It also helps protect you from other environmental hazards and features a thick fabric that can withstand punctures, abrasions, cuts, and tears.
The Inner Layer
The inner layer of the chainsaw glove is filled with long and loose fibers that shield your hands from potential damage the chainsaw may cause. The fibers are typically made from materials like nylon, Kevlar, and Prolar.
Good cut resistance will protect you if the chainsaw accidentally hits your gloves. If that happens, the chain will easily rip through the outer layer, but the inner loose fibers will explode to wrap around the chainsaw's drive sprocket, creating a solid lock that stops the machine from working.
This results in significantly reduced impact on your hand, which could be the difference between a completely severed hand and a slightly grazed one. However, you should note that the gloves become useless once you cut them, and they'll need replacing.
Aside from being a personal safety gear, chainsaw gloves also help keep your fingers warm and cozy, especially when working under cold conditions. Moreover, they superly enhance your grip on the chainsaw handle to facilitate more efficient work.
Do You Have to Use Chainsaw Gloves?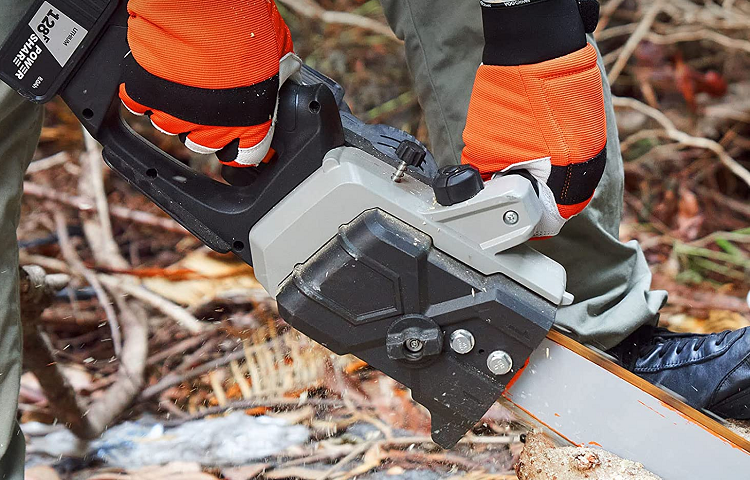 While some people may think they are macho enough to not need safety gloves when operating a chainsaw, this only raises their risk of getting injured. The danger of kickbacks, pushbacks, and pull-ins is very real, with some victims losing their hands or even fingers when the chainsaw hits them.
Remember that a chainsaw glove does more than just provide grip, so you can't simply swap it with an ordinary pair of gloves.
Additionally, chainsaw gloves are designed to shield you from the chainsaw by sacrificing the outer layer and stopping the chain in the inner layers to minimize the impact on your hand.
All in all, always arm yourself with a functional pair of chainsaw gloves when handling this power tool. Also, don't forget to get a complete set of personal protective equipment, including goggles and chaps.
Key Features to Look for in Chainsaw Gloves
Here are the key features to look out for so you can buy the right chainsaw gloves for your logging or building and construction project:
Material
Ideally, you may want to buy chainsaw gloves with pure leather in their construction. This is because leather looks elegant, offers great comfort, and improves your grip when operating a chainsaw.
Leather also provides excellent tear resistance when exposed o the chainsaw, which is critical for such heavy-duty work. Overall, leather offers a nice balance between durability and functionality when working with a chainsaw.
Chainsaw Lining
The inner lining is made up of loose fibers and stops the chainsaw in its tracks before it can get to your hand. As such, a good pair of chainsaw gloves should feature adequate lining on both the left and right-handed gloves.
Typically, the left-sided glove features more lining since it is more prone to hazards from the chainsaw's chain. There should be enough lining to wrap around the chain and stop it from running before causing any harm.
Hydrophobic Property
Cutting down trees during the winter season is a common practice. However, you shouldn't compromise your comfort if you have to work under wet and freezing conditions.
You can get around this challenge by getting a waterproof pair of chainsaw gloves. They will prevent moisture from getting to the inner layer, keeping your hands warm and cozy for comfortable operation.
Abrasion Resistance
When cutting wood, exposing your gloves to wood chippings and sawdust can quickly wear down their outer material.
As the chippings rub against the gloves, the material deteriorates and loses its integrity. Therefore, you may want to get gloves with high abrasion resistance so they can last for many years to come.
Safety Standards
The right pair of chainsaw gloves should meet all the industry manufacturing standards. These include EN safety standards, which stipulate that chainsaw gloves undergo rigorous testing before ratification.
The tests ensure the integrity of the gloves when exposed to mechanical hazards like puncture, tear, cut, and abrasion.
Moreover, gloves made for the American market must also abide by all the American Safety Regulations.
Be sure to consider when buying chainsaw gloves to significantly enhance your safety while working.
Size
The size of the gloves you buy significantly impacts your comfort level when you put them on. It can also impact your grip when cutting down trees. A pair that's too large will easily slip off and compromise your grip, potentially causing an accident.
On the other hand, gloves that are too small will squeeze your hands, severely restricting your fingers and causing significant discomfort.
I'd recommend getting snug-fitting gloves for the best performance. Remember to consider your hand size when buying to get the perfect fit.
Extra Features
Chainsaw gloves often feature several extra features to make them more functional. For instance, anti-vibration and waterproof features allow users to stay comfortable in wet working conditions.
But not all chainsaw gloves come with an extra set of features. The same is true for gloves with foam padding around the knuckles to absorb shock after impact.
Keep in mind that the more extra features chainsaw gloves have, the higher its price is.
Maintenance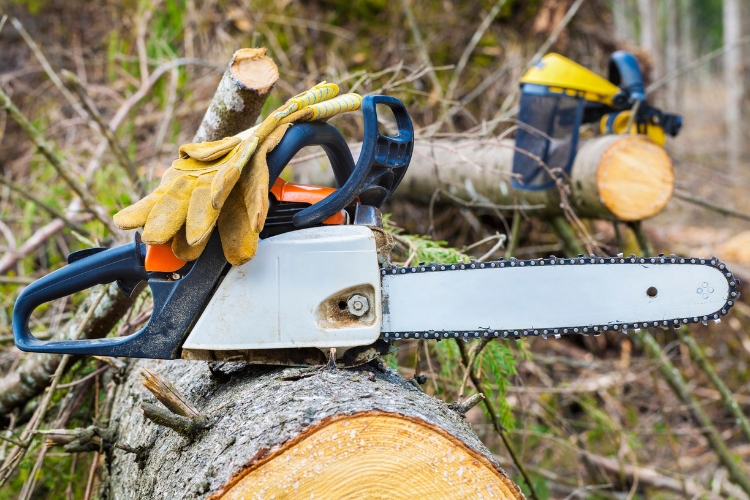 Ease of maintenance is an essential factor to consider if you want to get the most out of your chainsaw gloves for a long time.  It should be easy to clean your gloves either by machine or hand.
Some gloves feature heavy-duty rubber protection to maintain their shape after washing, while others don't.
Be sure to check out the care instructions before buying a pair of gloves. You need to know whether you risk damaging them by washing them with a machine.
Price
It's always nice to buy a quality pair of gloves that's within budget. There are numerous options on the market, each with different features and different prices.
As a general rule,  the more sophisticated the features present, the pricier the gloves will be.
Where to Buy Chainsaw Gloves
You can buy chainsaw gloves from your local farm equipment store. I totally recommend this route because it'll allow you to try out the gloves and assess their quality.
While you can also buy chainsaw gloves online, it's best to know what you're buying. If you opt to buy these gloves, it should be a pair from a brand you've used before.
Chainsaw Gloves Top Picks
When coming up with my top chainsaw glove selections, I considered several critical factors like protection, comfort, durability, extra features, and price.
Here are my top five picks:
Husqvarna 579380210 Saw Protection Gloves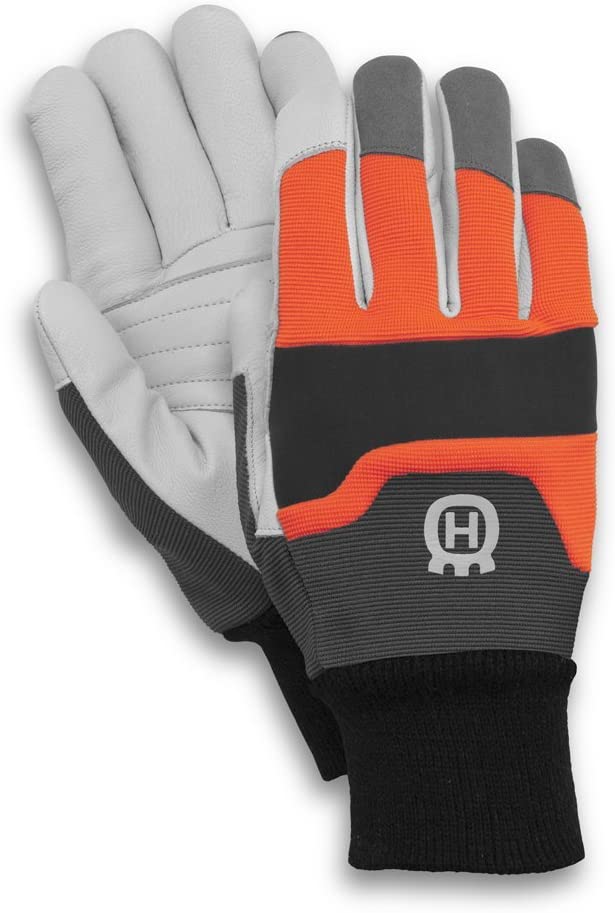 To stay safe when using a chainsaw, you should get the Husqvarna 579380210 Saw Protection Gloves.  They are just what you need to avoid unfortunate chainsaw accidents.
The gloves are eye-catching and feature orange and black colors. They also have a reflective Crown H logo at the center that makes them stand out.
Strong leather on the gloves' outer layer provides long-term durability, while a double-layer goatskin palm makes the gloves resistant to cuts. This also increases the ability to wick away wetness from inside the glove, keeping your palms dry and comfy in humid conditions.
In addition, a foam laminated spandex fabric on the back enables the glove to stretch when you put it on. This results in a snug fit that keeps you comfortable while operating the chainsaw.
The knuckle areas of the glove are lined with nylon neoprene for extra protection, while a smoothly knitted hand inlet keeps twigs, sawdust, and other debris out when cutting down logs.
The manufacturer worked more on the left-hand glove to provide more cut resistance, although some customers complain that it's still not up to scratch.
Another downside is that this pair of gloves is quite expensive.
All in all, the Husqvarna 579380210 Saw Protection Gloves come in handy during heavy-duty lumber tasks.
Pros
Goat leather palm for grip
Moisture-wicking property
Flexible spandex fabric
Visible design with reflective logo
Cons
Expensive
Only left-hand cut resistance
Youngstown Kevlar 05-3080-70-L Chainsaw Gloves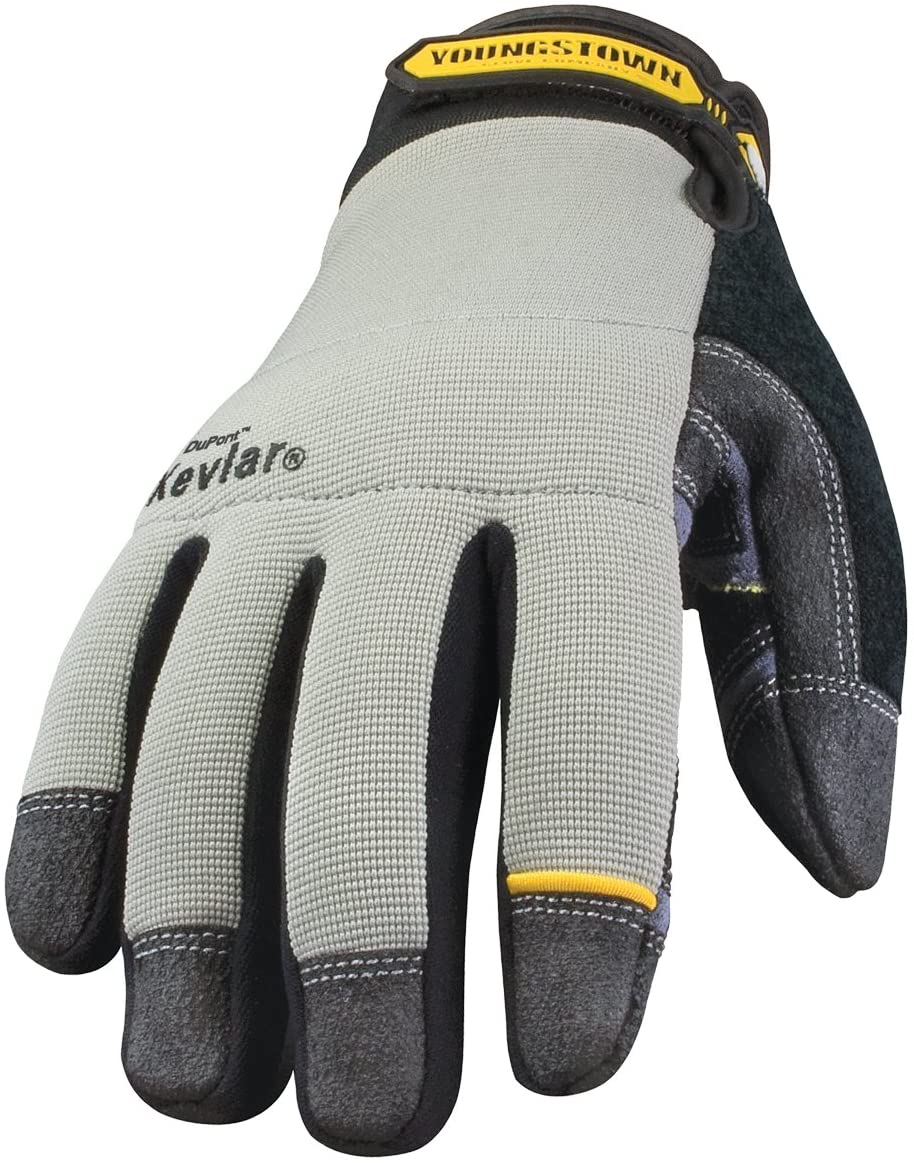 Youngstown Kevlar 05-3080-70-L Chainsaw Gloves are a trusty alternative to Husqvarna 579380210 Saw Protection Gloves. Although Youngstown Kevlar isn't as renowned as Husqvarna, these gloves still stack up well against their competition.
Youngstown Kevlar 05-3080-70-L Chainsaw Gloves' design features an elaborate mix of synthetic materials that deliver outstanding longevity. This comes along with a Kevlar lining that enables heavy-duty cut resistance performance to keep your fingers safe from your chainsaw.
You will appreciate the non-slip-resistant palm, which enhances your grip on the chainsaw handle to prevent unwarranted slip-offs. This palm also lets you handle any heavy lifts comfortably while keeping the palm, thumb, and fingers intact after multiple uses.
Another plus about this glove is its ANSI Cut Level 3 and ANSI Puncture Level 4 certifications. This protects you from the chainsaw and any sharp debris you're exposed to as you cut wood logs.
Moreover, a soft terry cloth is sewn on the thumb to allow you to wipe off any sweat or debris from your eyes and face. But one of the downsides is that the gloves are pretty stiff, which means it might be tricky to find the perfect fit for you.
Pros
Meets manufacturing standards
Comes in different sizes
Durable Kevlar fibers
Non-slip resistant palm
Cons
Youngstown Glove Titan XT 09-9083-10-L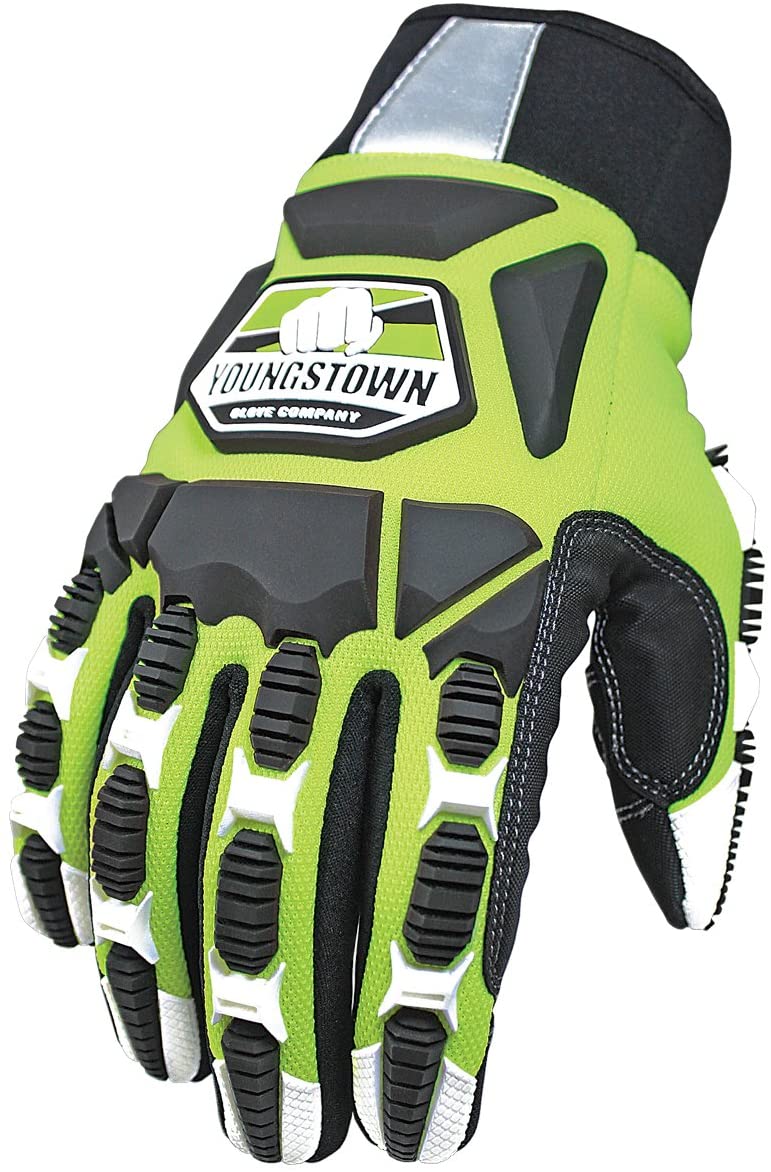 These eye-catching chainsaw gloves from Youngstown Glove stand out from the crowd with a nice mix of black and green. Their special design protects your hands while doing heavy-duty work such as demolition, construction, and lumbering.
The Youngstown Glove Titan XT 09-9083-10-L pair of safety gloves are available in small to extra-large sizes, so you will find one that perfectly fits you. A DuPont Kevlar lining throughout the glove provides protection from cuts and punctures to reduce the risk posed by the chainsaw's chain.
The EVA foam is an outstanding feature of Youngstown Glove Titan XT 09-9083-10-L. It's sewn in the palm area to absorb shock and dampen vibrations from the chainsaw, keeping your hands comfortable.
These chainsaw gloves are ANSI Cut Level 5 and Puncture Level 4 compliant, providing great bang for your buck. On the downside, the lack of straps on the wrists allows debris to get in, and the padding is less durable.
Pros
Kevlar lining
Eva foam padding
Highly visible in low light conditions
Fingertip reinforcement
Anti-vibration palms
Cons
No straps on gloves
Padding is not durable
Echo 99988801601 Kevlar Reinforced Protective Chainsaw Gloves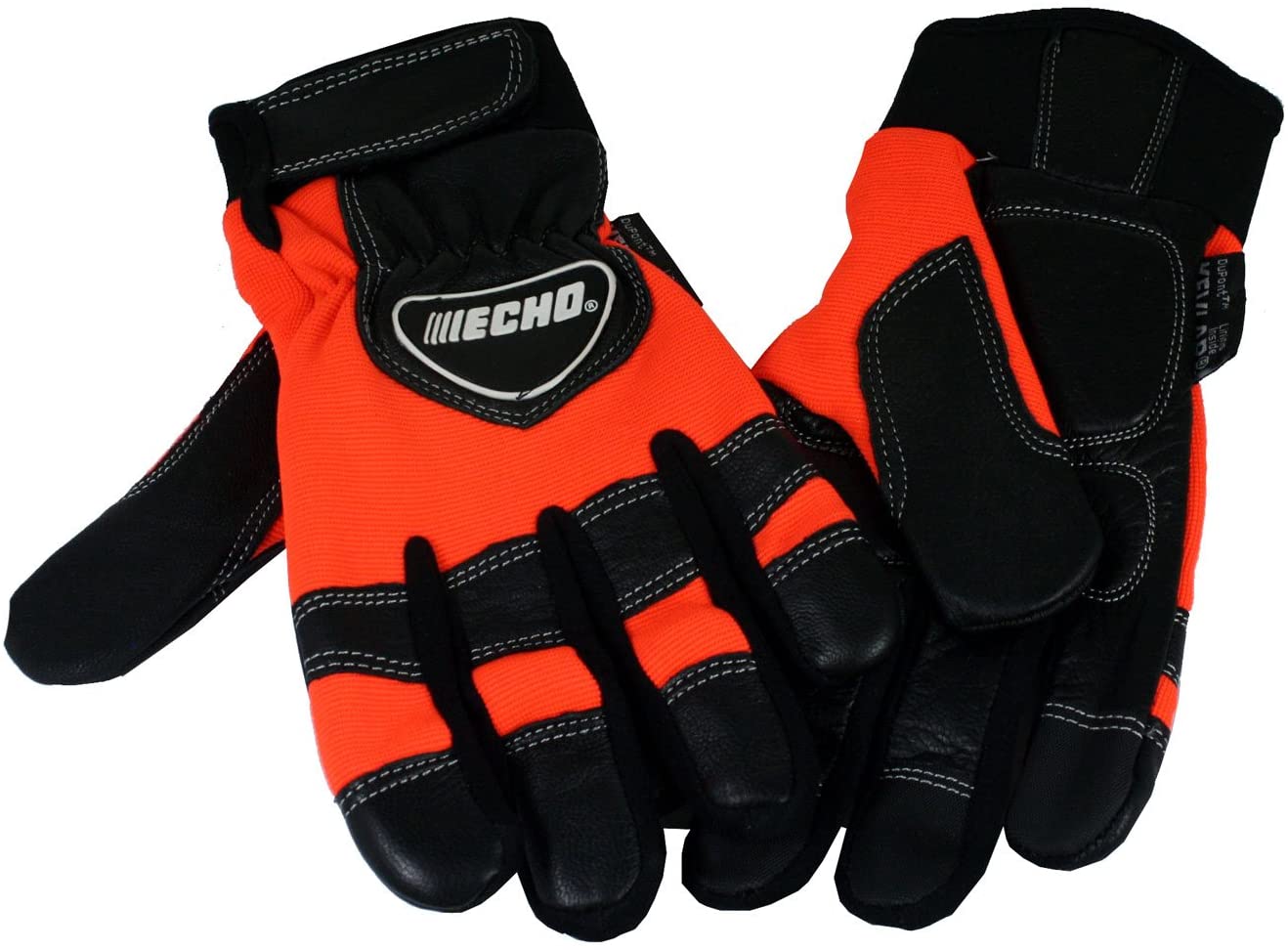 These functional gloves from Echo are lined with a double layer of Kevlar to offer unrivaled puncture and cut resistance. This protects you from the chainsaw in case of any pushback accidents.
The natural goatskin leather material on the Echo 99988801601 Kevlar Reinforced Protective Chainsaw Gloves enhances your grip on the chainsaw handle, enabling a steadier grip. It also prevents slip-offs when working in wet conditions.
There is ample padding in the palm area to absorb shock and keep you comfortable. The padding also helps to limit vibrations from your chainsaw, letting you operate it comfortably. Furthermore, the knuckle and fingertip area's padding provides extra comfort.
The Velcro wrists are another significant feature of these gloves. They provide a tight fit when you're wearing the gloves. This helps keep debris from getting inside the gloves and causing you discomfort.
Pros
Tough goatskin leather
Reinforced fingertips and knuckles
Padded palms for comfort
Velcro wrists for a snug fit
Cons
Inadequate vibration feature
Glove rips after a while
Vgo 1-Pair Chainsaw Gloves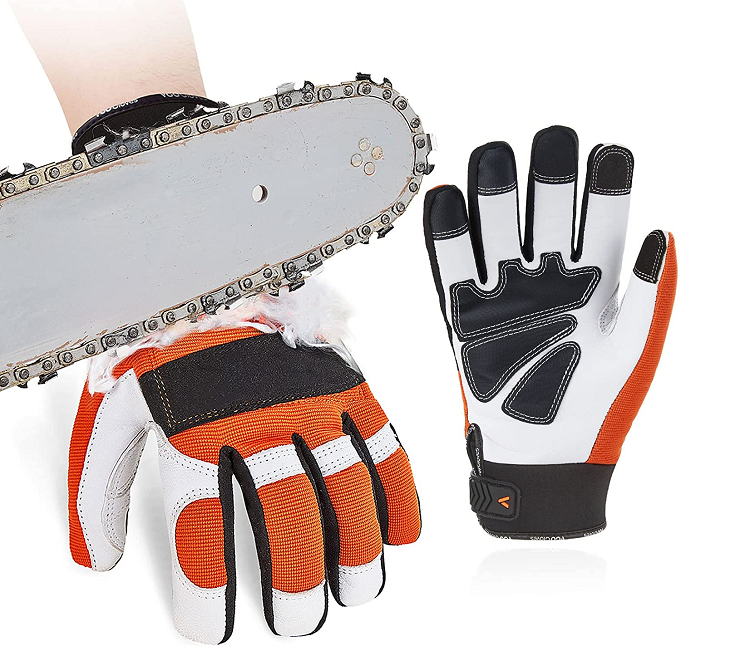 The Vgo 1-Pair Chainsaw Gloves feature an excellent sporty design with visible orange, white, and black color. They are ideal for heavy-duty tasks like logging, metalworking, and operating power tools.
The gloves are made with tough goat leather for high-performance cut resistance and are paired with textured PVC palm patches for increased grip when handling your chainsaw.
Neoprene cuffs with Velcro adjustments are another helpful feature of these gloves. They allow you to adjust the gloves into a snug fit while helping to keep debris from getting in.
The major downside of the Vgo 1-Pair Chainsaw Gloves is that they also have thin leather and uneven stitching. Other than that, they're more than capable of protecting you from chainsaw accidents.
Pros
Velcro adjustments for a tight fit
Durable goatskin leather
PVC textured palms
Breathable spandex back
Cons
Uneven stitching
Thin leather used
FAQs
Question: Should You Wear Gloves When Operating a Chainsaw?
Answer: Yes, you should wear a pair of gloves when using a chainsaw. A good pair of gloves with excellent cut resistance is vital for your safety when handling a powerful tool like a chainsaw.
In case of an accident and you hit the chainsaw, the glove will stop its chain from getting to your hand, preventing serious injury. Besides, wearing gloves keeps your fingers warm and improves your grip for better handling.
Question: Will Kevlar Stop a Chainsaw?
Answer: Kevlar is a strong material that resembles cellulose fiber in terms of structure. Its corrosion and heat resistance properties make it useful for many applications, such as making bulletproof vests, body armor, and aerospace engineering. Despite this, it may not be able to stop a chainsaw.
Question: How Long Should Chainsaw Chaps be?
Answer: It's recommended to wear chainsaw chaps at least 2 inches below your boot tops. Also, your leg and waist straps should fit snugly to ensure the chaps are well placed on your legs.
Question: What is Special About Chainsaw Gloves?
Answer: Unlike ordinary gloves, chainsaw gloves are made with strong and durable leather that's naturally tear-resistant, making them ideal for heavy-duty tasks.
Chainsaw gloves also feature a double layer, with the inner layer having loose fibers that jam the chainsaw sprocket once the outer layer is compromised.
Wrapping Up How to Find the Best Chainsaw Gloves
When it comes to operating power tools like a chainsaw, you can't afford to take chances with your safety. A simple slip-up could cause severe limb injuries that could hamper you for the rest of your life.
That's why I recommend investing in a high-quality pair of chainsaw gloves to stay safe in case anything goes wrong while you're working.
If you're still undecided on which chainsaw gloves to pick, then I suggest buying the Husqvarna 579380210 Saw Protection Gloves. Their outer layer is made with strong leather to provide long-lasting durability.
In addition, the dual-layer goat skin palm ensures the gloves are cut-resistant, keeping your palms comfortable and dry in wet conditions.
I hope this guide has provided you with valuable pointers on how to choose the best chainsaw gloves for your woodworking and building and construction projects.