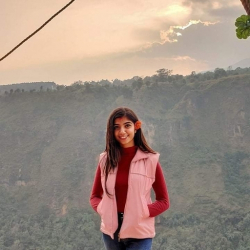 Latest posts by Rukmita Ghimire
(see all)
There's no turning back once you've gotten used to the chainsaws. I recall using them for the first time. I threw away my axes the moment I used them. Who wouldn't, after all?
You can choose from thousands of chainsaw models on the market today. At the same time, this becomes extremely overwhelming. Electric chainsaws, battery-powered chainsaws, gas-powered chainsaws, corded chainsaws, and cordless chainsaws are all available. Phew…
Check out this guide to see how Gas-Powered Chainsaws compare to Electric Chainsaws.
To date, I've reviewed and discussed various models of chainsaws on our website. I believe this is what qualifies me to write about Best 24-Inch Chainsaw Options today. So put your mind at ease. I'll drive you out of this dilemma and help you choose the best 24-inch chainsaw at the end of this article.
In this guide, we'll walk through various 24-inch Chainsaws — obviously! What's more, I'll add the major pros and cons of each model, some frequently asked questions, and give my final verdict on which are the best 24 inch chainsaw models.
Bottom Line Upfront
Before delving deeper into the subject, let me summarize the article for your convenience. Here is a list of the best 24-inch chainsaws that I believe are exceptional and worth considering. The Husqvarna 562XP is my favorite 24-inch chainsaw. – Husqvarna? I'm sold. Lol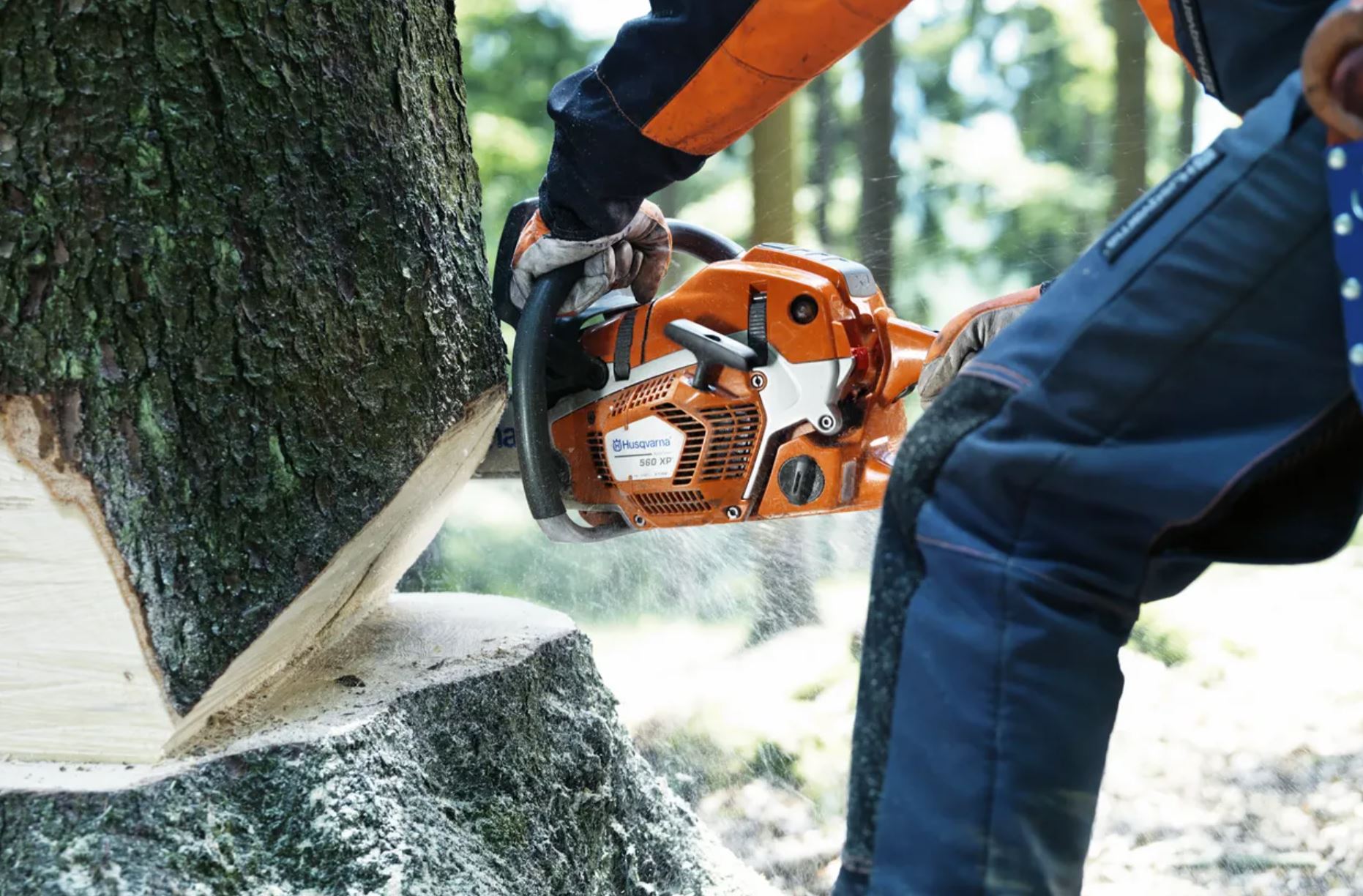 I'm sure every one of us would gladly invest in a brand with a positive reputation. Take Kylie Cosmetics as an example; the brand name suffices as a product selling strategy. Husqvarna is in a similar situation. In addition, the Husqvarna 562XP is equipped with several cutting-edge technologies, making it my top pick.
Power of 4.7hp works well on every kind of woods
Detachable blade options
Fast accelerated engines
Low maintenance because of quick air-release filter
My Top Pick: At a Glance
Selection Criteria
Before I begin, let me state that we leave no stone unturned when it comes to product recommendations. Each product you see at The Forestry Pros has been chosen based on personal experience, research, or customer feedback.
The best 24-inch chainsaws I've listed are based on specific criteria.
Affordability: When it comes to any business-related product, the price is unavoidable. You'll get some product recommendations that are within your price range.
Innovative Features: We buy power tools for convenience, which is why we pay attention to the product's features. I'm only listing products with unique features that stand out when sawing.
Customer Feedback: Being a laggard and learning from early adopters is sometimes acceptable. Positive customer feedback is what dispels skepticism. Based on the customer's positive experience and our own, I've included some 24-inch chainsaws.
With the exception of one chainsaw, all of the saws on this list are gas powered. Often battery and electric-powered chainsaws don't generate enough power to handle the 24 inch bar length.
Best 24-Inch Chainsaw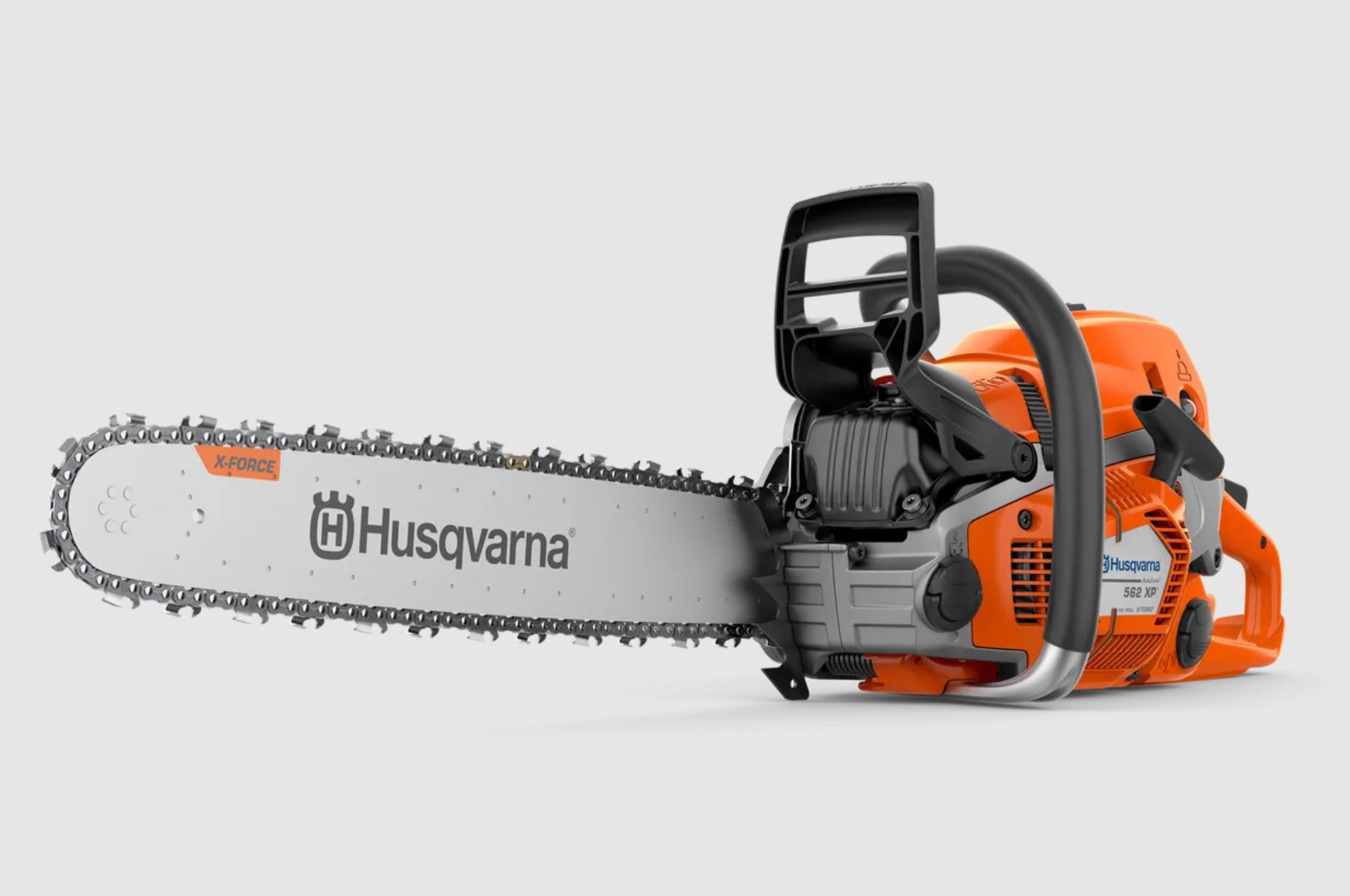 How can I recommend chainsaws without mentioning Husqvarna? Over the last few years, the brand has established itself as one of the most reliable chainsaw manufacturers. The maneuverability and convenience it provides to potential customers is the reason for its success.
Today, I recommend the Husqvarna 562XP – a professional chainsaw – from the line-up of Husqvarna chainsaws. It is without a doubt one of the best for professionals. What gives me such assurance? – It has novel features.
With 4.7hp of power, it rips through everything like a professional chainsaw. The chainsaw's heart is its 59.8cc engine. It has a low-friction X-Torq engine, an air injection system, inertia-activated chain brakes, a quick-air release filter, and a side-mounted chain tensioner. Furthermore, a fast-accelerated engine, low vibration technology, and a magnesium crankcase allow you to work for an extended period with less fatigue.
I have no doubts about the manufacturer's claim that it is an all-purpose saw. Husqvarna 562XP's innovative features and ground-breaking design speak for themselves. The detachable blades on this chainsaw are its best feature. The Husqvarna 562XP not only works with 24-inch blades but also with 18 and 28-inch blades.
If you're a professional and seeking some badass chainsaw, go for this guy.
Pros
Good power-to-weight ratio
Slimmed-down design
Cons
The only cons I see on this chainsaw is it's a bit expensive.
Want to know more about this model? Here's our complete 562XP Review.
Husqvarna 460– Best Budget Husqvarna Chainsaw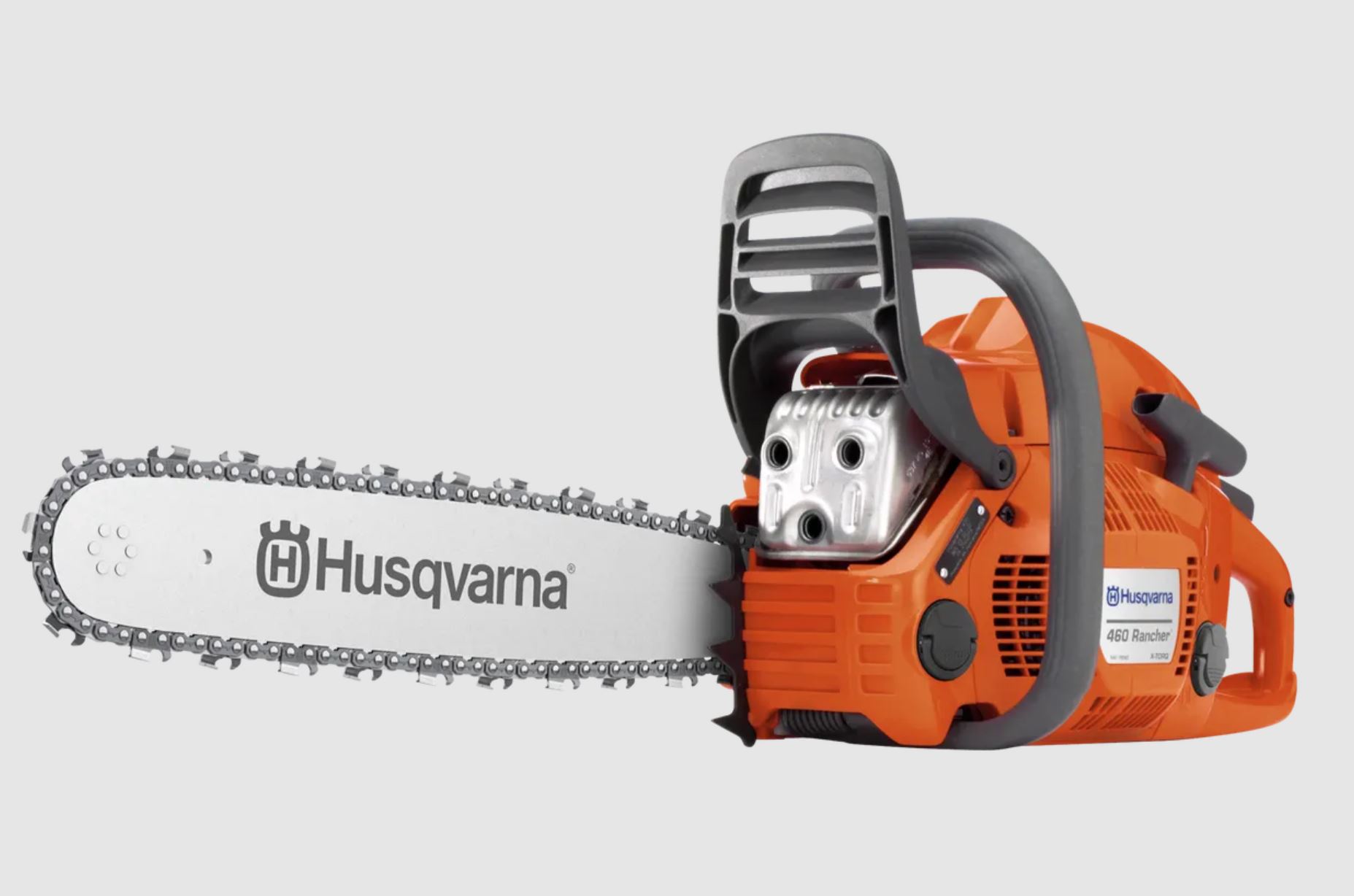 The Husqvarna 460 Rancher is second on the list, with features similar to the 562XP. It received the title of "Best Budget Husqvarna Chainsaw" due to its affordability and features. The 460 Rancher is less expensive than the 562XP, so get them while they're still available.
The Husqvarna 460 Rancher has a 60.3cc engine with a power output of 3.62hp. This chainsaw is an absolute beast when it comes to felling trees, with a maximum power speed of 9000 rpm. Husqvarna's main selling point is its superior quality and ergonomics, and no 460 Rancher has been spared. I'm referring to the chainsaw's low-vibration technology and inertia-activated chain brakes.
There's a review article about Husqvarna 460 Rancher here at The Forestry Pros. Make sure you go through the article and check out its exciting features.
Pros
Excellent Build Quality
Ergonomics
Powerful and Highly Effective
Easy cleaning and Maintenance
Cons
Noisy
Not recommended for beginners
Check out this comprehensive Husqvarna 460 Review to find out more about this model.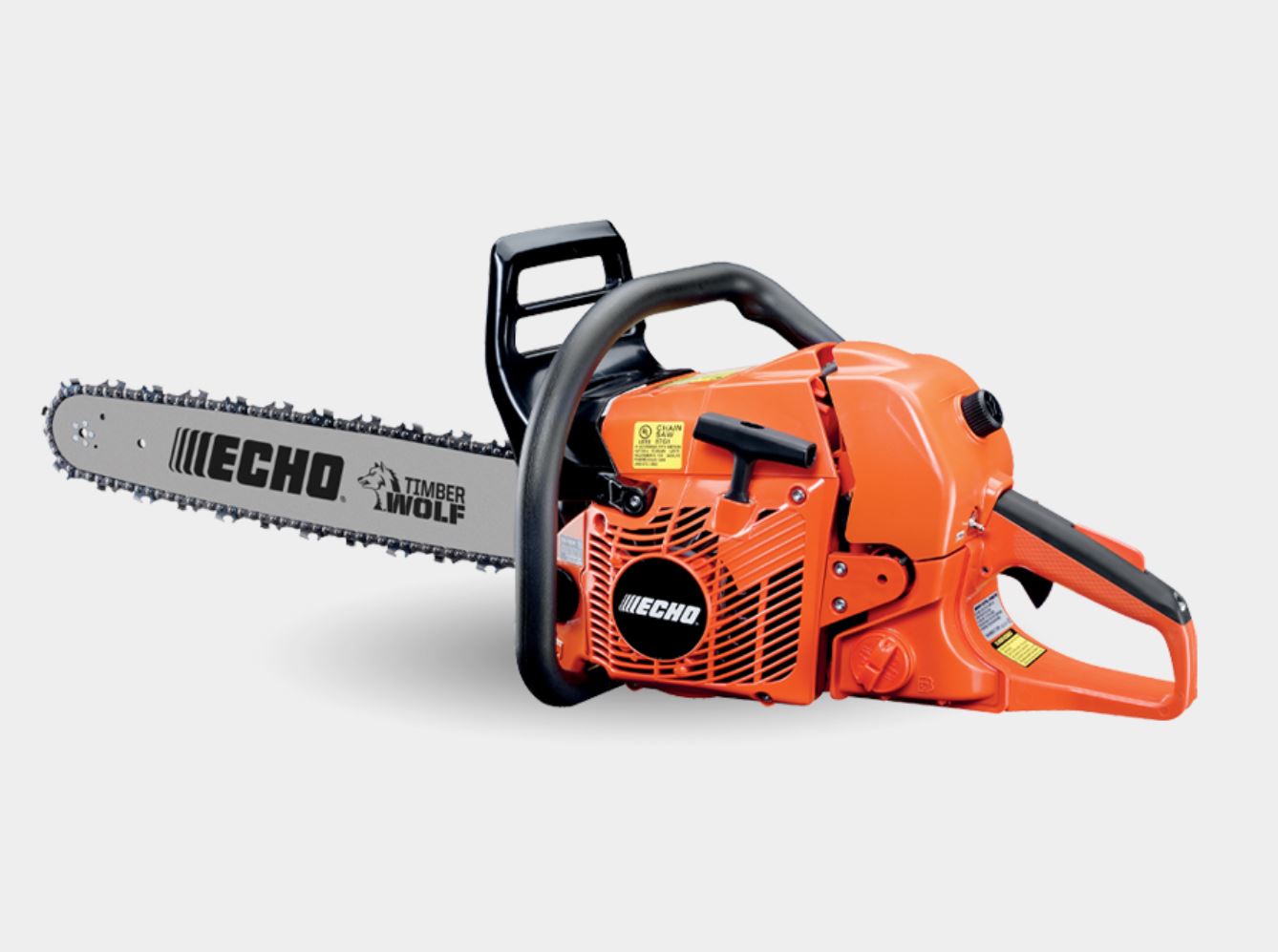 If you are in search of a powerful chainsaw that fits well in your budget, Echo CS-590 Timberwolf is the one for you.
It's got a two-stroke 59.8cc engine for outstanding performance and durability. It's a low-maintenance gas-powered chainsaw with a rear-mounted, heavy-duty two-piece air filter. It also features G-force Engine Pre-cleaner that stretches the air filter life. I think this is simple to use and will give more of a bite in logging.
Pros
Decompression valve for easy starting
Available in 18-inch and 20-inch bar lengths
Translucent fuel tank
Cons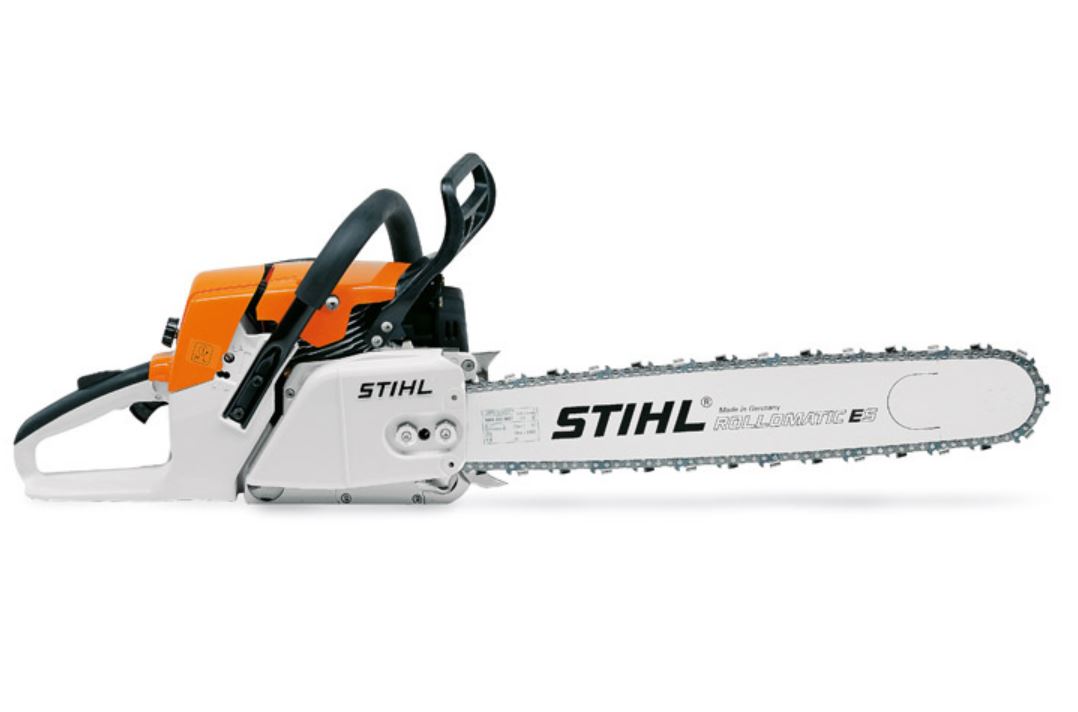 Stihl is the biggest rival to Husqvarna; if not Husqvarna then it's Stihl. In the list of best 24-inch chainsaws, Stihl MS382 holds its place at the most prominent position with its excellent power and performance.
Stihl has its standard features regarding the chainsaws that stand out the best among its competitors. Speaking of which, the MS 382 works with a 72.2 cc engine of 5.3hp, allowing you to easily complete the sawing.
Other basic features like an anti-vibration system, decompression valve, compensator, and side-mounted chain tensioner make it easier to work with Stihl MS 382.
I'm sure you'll be excited to know about its single-lever master control. It's a single lever that controls over start, choke, throttle, and stop.
Pros
Elasto Start reduces the shock from your hand and joints
Specially designed fuel and oil tanks with tool-free caps
Ematic system for the maximum lubrication.
Cons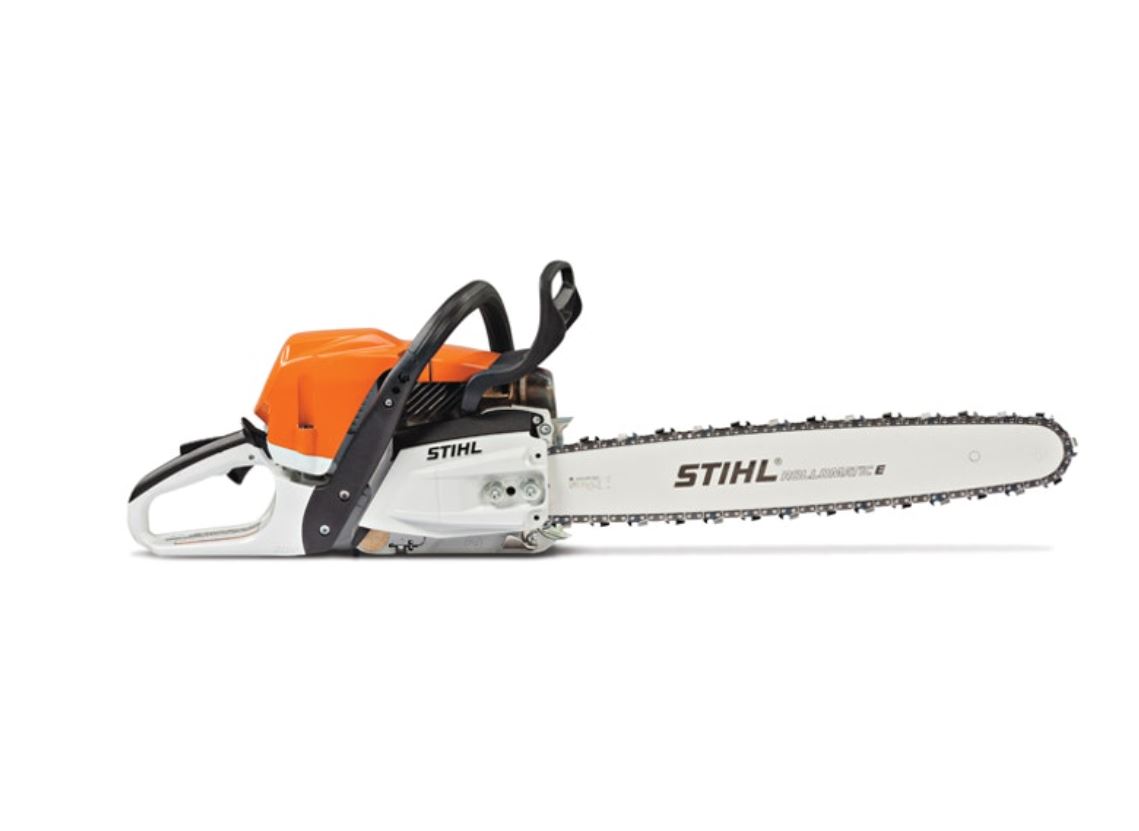 Lastly, I present to you the best gas chainsaw, Stihl 362 C-M, which features an exclusive STIHL M-Tronic engine management technology. What fascinated me about this chainsaw is that its engine is microprocessor controlled. That means it'll check your working environment to optimize the engine performance. Isn't this interesting?
The 362 C-M makes sure you experience less fatigue and enjoy the job. All this is done by the anti-vibration technology, pre-separation air filtration system, side-chain tensioner, and decompression valve.
Stihl is very serious regarding nature and hence the reduced-emission engine technology that produces low exhaust emissions. Best of all, 362 C-M has a built-in memory function remembering your last setting under the same external conditions.
Pros
Micro-processors controlled engine
Reduced-emission engine technology
Built-in memory
M-tronic system that eliminates the carburetor adjustment screws
Cons
Frequently Asked Questions
Question: What are the things to be considered while buying a chainsaw?
Answer: Keep the motive of your purchase at the back of your head. Be clear about why you're buying the chainsaw; be it for home chores, tree fellings, logging, or other professional work. Once you sort that out, certain things should be considered
Core Features: Make sure to check the main features like maintenance, power, power-to-weight ratio, and easy-to-start features.
Brand: Various brands of chainsaws deliver the best quality product. This is something that should be considered while buying one.
• Is it easy to handle?
• Is it easy to maintain?
Question: What are some of the popular brands of chainsaws?
Answer: Some the well-known brands of chainsaw are:
• Husqvarna
• Stihl
• ECHO
• Poulans
• Greenworks
• Black and Decker
• Makita
Question: What are the 24-inch Husqvarna chainsaws used by professionals?
Answer:
• Husqvarna 572XP
• Husqvarna 395XP
• Husqvarna 572XPG
• Husqvarna 390XP
My Final Verdict On the Best 24-inch Chainsaw
A 24-inch chainsaw can handle even the most challenging jobs. Working with a chainsaw is a difficult and dangerous job in and of itself. You must always be cautious of unexpected kickbacks, sharp chains, and bars. So make sure you buy a chainsaw that works on all of these, as well as some other safety features.
I believe the Husqvarna 562XP is the best 24-inch chainsaw to consider. It has all of the features you could want in a chainsaw. Its 4.7 hp power engine makes it simple to fell or clean trees. AutoTune, fast acceleration, adjustable oil pump, three-piece crankshaft, quick-air release filter, and other features make operation simple and quick.
That being said, other options are worth considering, so choose the chainsaw that best fits your needs!