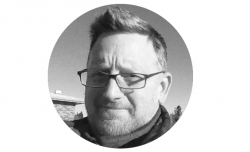 Latest posts by Morgan Emrich
(see all)
My fruit trees are getting a bit shaggy and overgrown. Lots of 8″ diameter (and smaller) limbs need to go.
As soon as the weather turns crisp and dry, I'll be pruning and thinning. Because I'm smart enough to stay off ladders whenever possible, I'll need a pole saw to get this project done, especially if I want to avoid a trip to the emergency room and wife worrying about that possible eventuality every step of the way.
Years of messing around with under-powered tools and making do with the wrong ones (using a manual saw to prune, for an embarrassing example) have taught me one thing: Buy the highest quality tool I can afford.
If I can't afford to buy the best, I can always rent the best. Welcome to a guide to the best Pole Saw rental options.
Bottom Line Up Front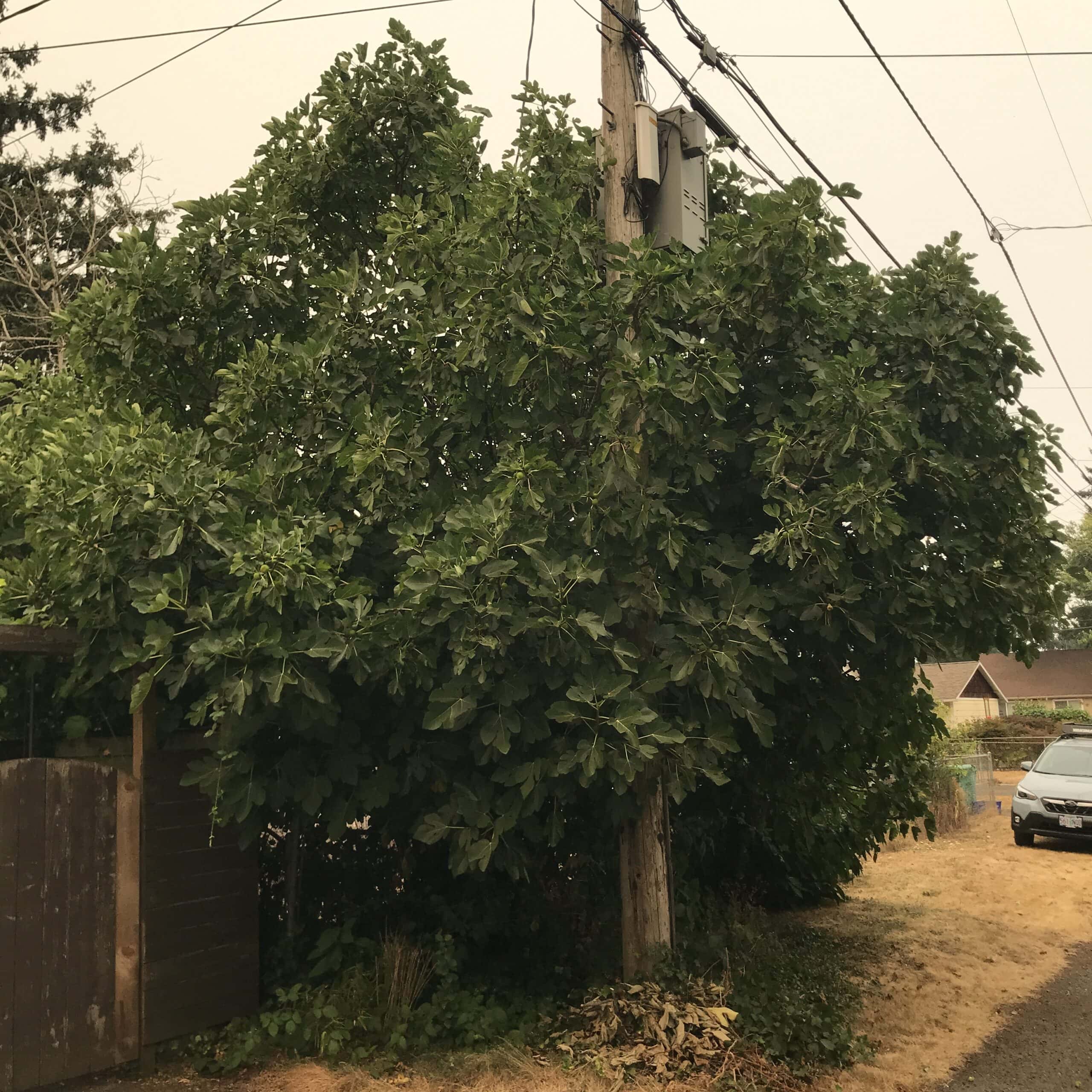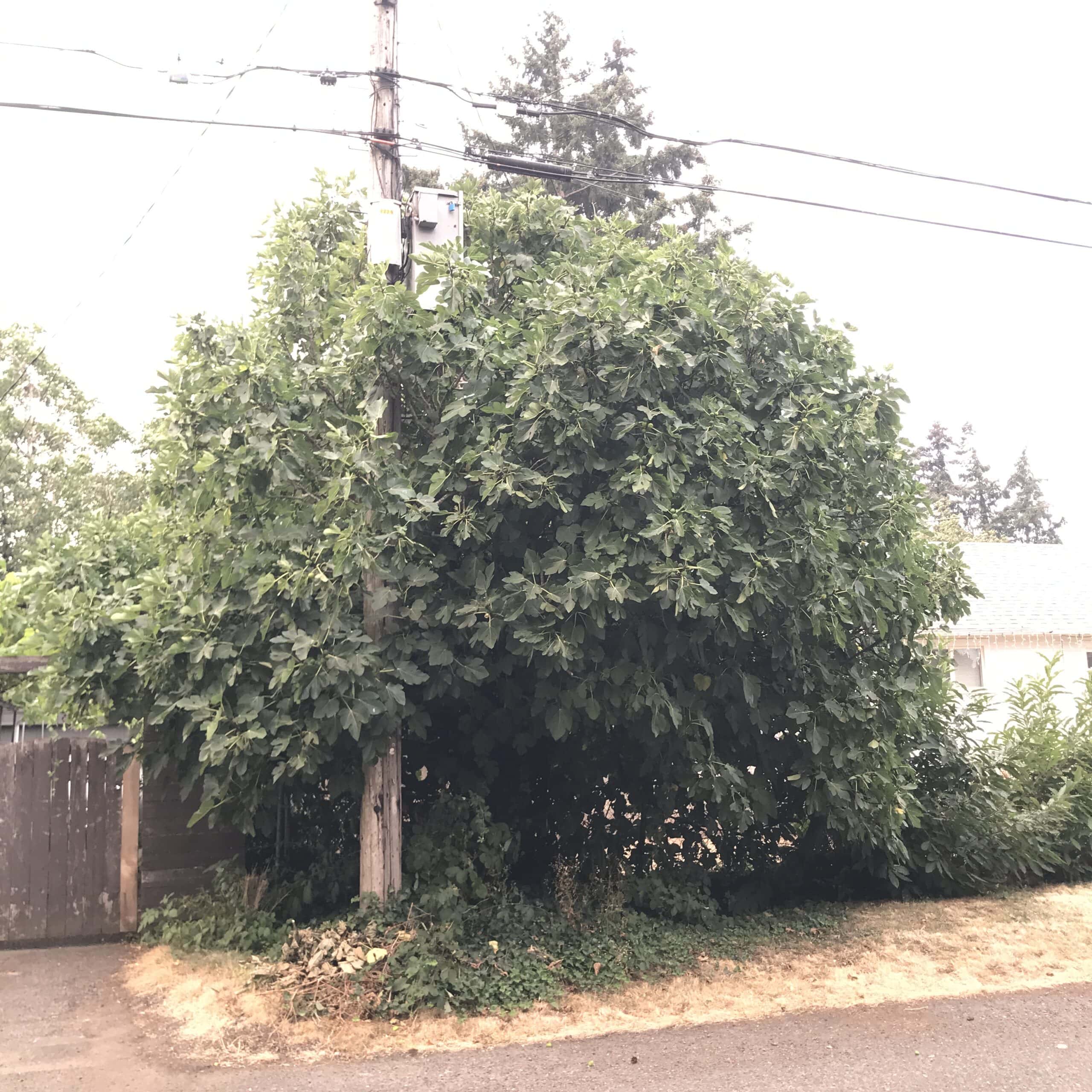 As tool prices drop and electric models enter the market, it's tempting to buy your own pole saw. If you want to make short work of dropping limbs, hedges that have gone through a growth spurt, and crowded upper branches, then renting a gas-powered pole saw is the way to go. Specifically, renting one from Home Depot is best in my experience.
In this guide I'll outline:
Why you should rent instead of buying
Why you should choose gas over corded and battery-powered.
The where and how of the rental process
Why Home Depot the best choice
Let's dive in.
4 Reasons to Rent Instead of Purchasing
1. Money
It makes sense to own certain power tools that you will use frequently.
Most likely, you will use a pole saw to trim and prune once in the fall and maybe a bit in the spring. Shelling out $500-$600 for a tool you use for five hours twice a year doesn't pencil out. This is especially true when you can rent a commercial grade, high-end, fully extendable saw from The Home Depot for $65.
For 1/10th the price, you get to use the tool the pros use.

Here's what else The Home Depot will throw in to sweeten the deal.
Helmet with face guard
Chaps
Ear protection
Full tank of mixed gas
Extra small tank of gas
Extra bar & chain oil
Add that all up, and it comes out to around $140 of gear and supplies you won't have to buy. When you factor in that you won't have to buy chain-sharpening tools or services, the numbers look even better.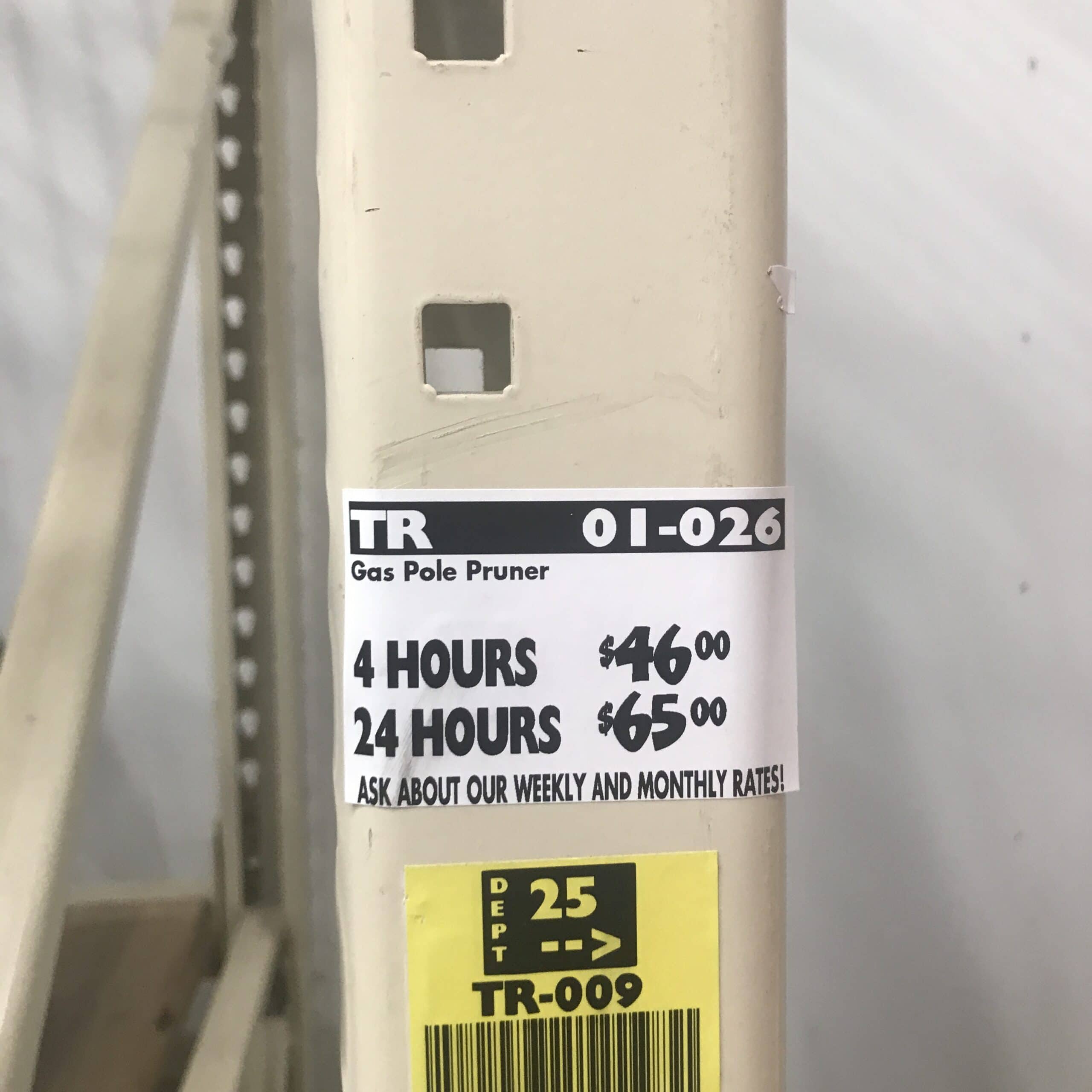 2. Safety
If you want to end the day with all of your fingers and no concussions, renting can be a safer experience.
Stay off ladders.

Renting a quality, extendable pole saw instead of standing on a ladder and using hand tools keeps you on the ground where it's safe. Don't try to make do with handheld chains saws and bow saws when a much safer option is so readily available.

Most of the tool rental businesses in my town rent an Echo Power Pruner with a 12'-2" length when fully extended. That means I can reach a good 15-18 feet up into my backyard trees without getting on a ladder. Ladders are more than just props for hilarious pratfall scenes in movies. They are where legitimate bad things happen. Ask any EMT about ladders, and you'll get an earful.

Twelve feet of extension also means you'll always be 12 feet away from the business end of the saw. The further you can be from the chain, the better.

Sharp tools are safe tools.

I can still remember my 8th-grade shop teacher dispensing this nugget of wisdom. Dull knives and saws make the user apply more force. More force means more slips and accidents. Every time I've rented a pole saw, it has cut through the limbs like butter. Most tool rental outfits will sharpen the blade between every use. Ask if they do. If they pause when answering, you may want to take your business elsewhere.

Protective gear.

While a pole saw might look timid compared to a chainsaw, that's still 10,000 RPM of sharp steel on the end. Combine this with the possibility of falling branches, and it makes sense to wear a full kit of Personal Protective Equipment (PPE).

Ask your rental service if they include PPE. Move on if they don't.
3. Quality Equals Speed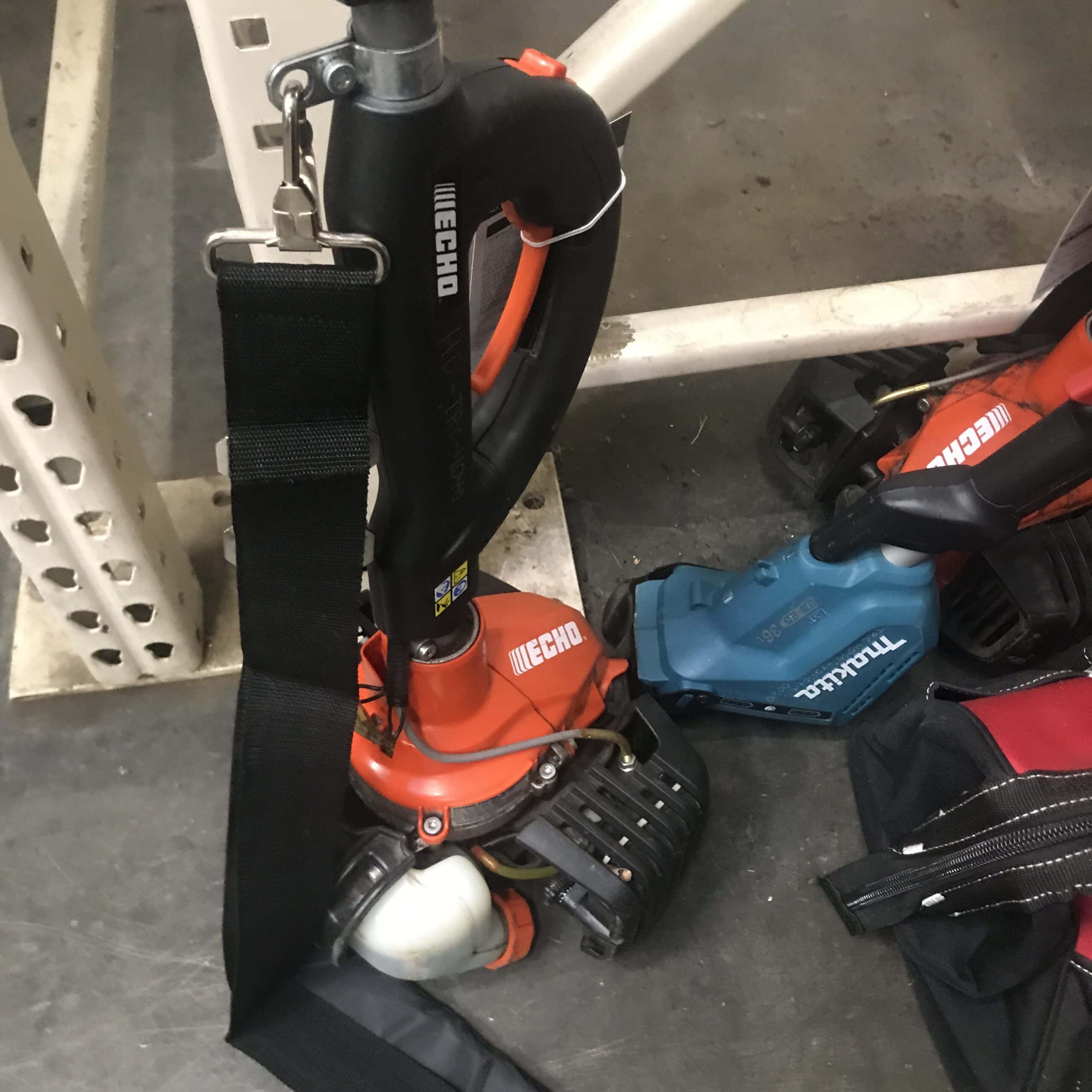 Unless you are prepared to spend $500 or more, then you won't get a better pole saw than one you can rent from a reputable outlet.
Besides a sharp chain, the Echo Power Pole saw that The Home Depot rents comes equipped with a 25.4 cc, professional-grade, two-stroke engine that garners rave reviews for the feature of starting up with one pull.
I've spent plenty of time with under-powered, dull, corded saws. They can turn a two-hour job into a five-hour job. Being bent over repetitively yanking on a starter cord can eat up energy and time, leaving you with a sore back.  You're building frustration before you've even really started.
Rent a pro tool and get pro results. Professional tree trimmers respect their time and energy. You should, too.
4. Hassle
Here's what you no longer have to worry about when you rent rather than buy:
Storage – No need to make room in the garage for an 8-foot long tool, PPE, smelly gas cans, bar and chain oil, and sharpening equipment.
Maintenance – Let the rental service replace the spark plugs and do detailed cleanings. Let the rental service tighten the chain perfectly and keep the teeth razor sharp.
Driving around – Stale gas will ruin a saw engine in no time. Plus, let's face it, you never have the right amount of fuel on hand. Chances are you'll be making a trip to the gas station every time you prune. Add in trips to buy bar and chain oil. Renting turns all that running around into one trip to rent and one to return.
Fuel mixing – 2 cycle engines run on a mixture of gasoline and 2-cycle oil that needs to be mixed at exact proportions. Getting the mix wrong, or forgetting to add oil, can ruin equipment. Forget the headache of storing and mixing. Let the rental outfit do it for you.
Hopefully, you're leaning toward renting, not buying.
Now, let's discuss why I prefer gas-powered saws over those relying on batteries.
Why Rent Gas-Powered Over Electric?
Choosing to rent a gas-powered pole saw instead of a battery (or corded) option may not be much of a choice at all.
I live in Portland, Oregon, with a few Lowe's, Home Depots, and a smattering of power tool rental services.
The big box stores rent gas-powered exclusively. The Home Depot rents out an Echo Series with 12" bar and 12' pole ($65 for 24 hrs). Lowe's rents a Husqvarna X-Torq with the same specs ($56 for 24 hrs.)
I was able to find a few smaller rental services that had cordless, battery powered saws for roughly the same price and they were both out of stock in early September.
If you live in a location where you have more of a choice, you'll want to fully consider the pros and cons.
Noise. The one area where electric wins, hands down. 2 cycle gas engines are loud compared to electric. If you have sensitive neighbors, or can't do the work while they are away, you may want to consider an electric powered saw. Although, if you're willing to trim a few branches for them, you'll be in a very good position for negotiating.
Power. Until new battery technology improves significantly, gas engines will continue to have the real edge on power.  Power in this realm means speed. It's no fun to rest your saw on a 6" branch for twice the needed time as it slowly grinds away. Repeat these slower cuts hundreds of times per project and that time becomes consequential.
Branch sizes: A 12" bar length combined with a powerful engine means a gas-powered rental will make short work of any limb 8" in diameter. Slightly larger branches can be handled with a bit of patience and a mix of lower and upper cuts.
Most battery powered saws are from 8"-10". While that can take care of saplings and arm-thick branches, anything over this size will wear out the battery quickly and take more energy and time on your part.
Endurance: A newer brand promises up to 96 cuts per charge. Assuming you have a replacement battery, that's close to 200 cuts. Sounds like a lot. However, limbing up just one branch can take 10-20 cuts. Stopping a job halfway through to wait for a battery to recharge is frustrating.  For big jobs, it may result in needing another day of rental.
Starting: Battery-powered saws start with the click of a button. Nothing could be easier and more reliable. But the (gas powered) Echos and Husqvarnas at most rental shops have a track record of easy, one-pull starts. Have the associate at the store run you through the startup procedure. Ask them to start it up outside if you're worried it won't start at home. That's what they're there for, so don't hesitate to borrow their expertise.
Quality: If you're curious about the difference between a high-end gas saw versus a budget battery saw, I offer you these reviews for the Dewalt 20V Max XR, which is used by one of the rental services.
The Best Places to Rent Pole Saws
There are three categories of rental businesses to choose from.
Big box chain stores like The Home Depot and Lowe's
Locally owned equipment rentals.
National and regional equipment rental businesses
I'll break down why I prefer the Home Depot as well as the pro's and cons of each.
The Home Depot/Lowe's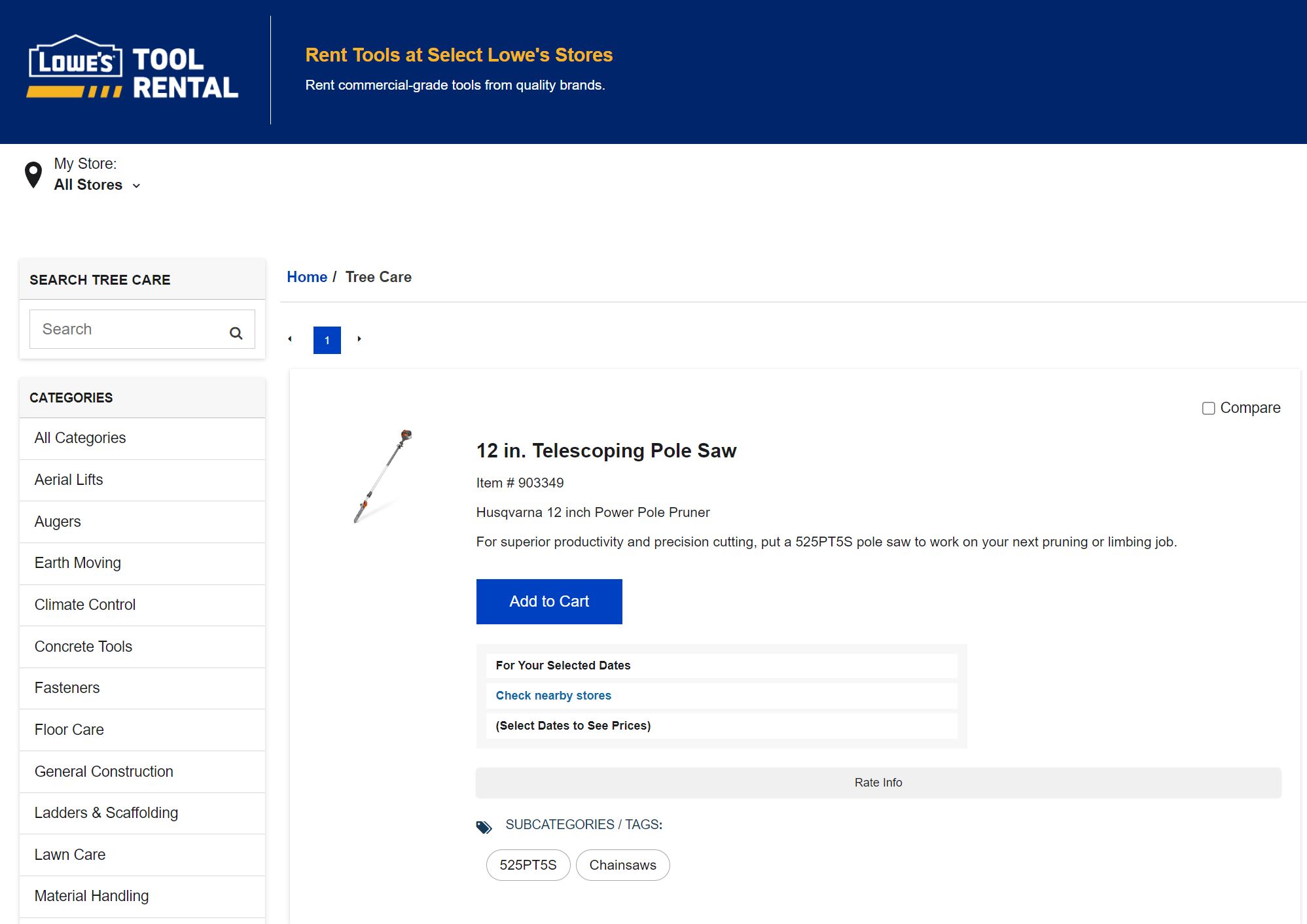 The Home Depot and Lowe's carry the same tools for roughly the same price. I have more experience renting more tools from Home Depot so I have to give them the nod. I've rented chain saws, pressure washers, pole saws, and lawn mowers from them. The staff at their rental desk always seem well versed in all of their equipment. I've even had them knock a few hours off my rental time to get the half-day rate.
Pros
Reasonable and flexible rates for half day, full day, and weekly rentals
Always fully staffed with a knowledgeable worker or two
Safety gear included
Open long hours for flexible pick up and return times
Saw comes fully oiled and gassed. No need to refill tank upon return.
Cheapest 24 hour rental rate I could find. $65 at my local Home Depot.
Cons
Limited stock on hand. My local Home Depot keeps two saws on hand. Call before renting.
Rental desk gets busy on the weekends for yard care tools
Local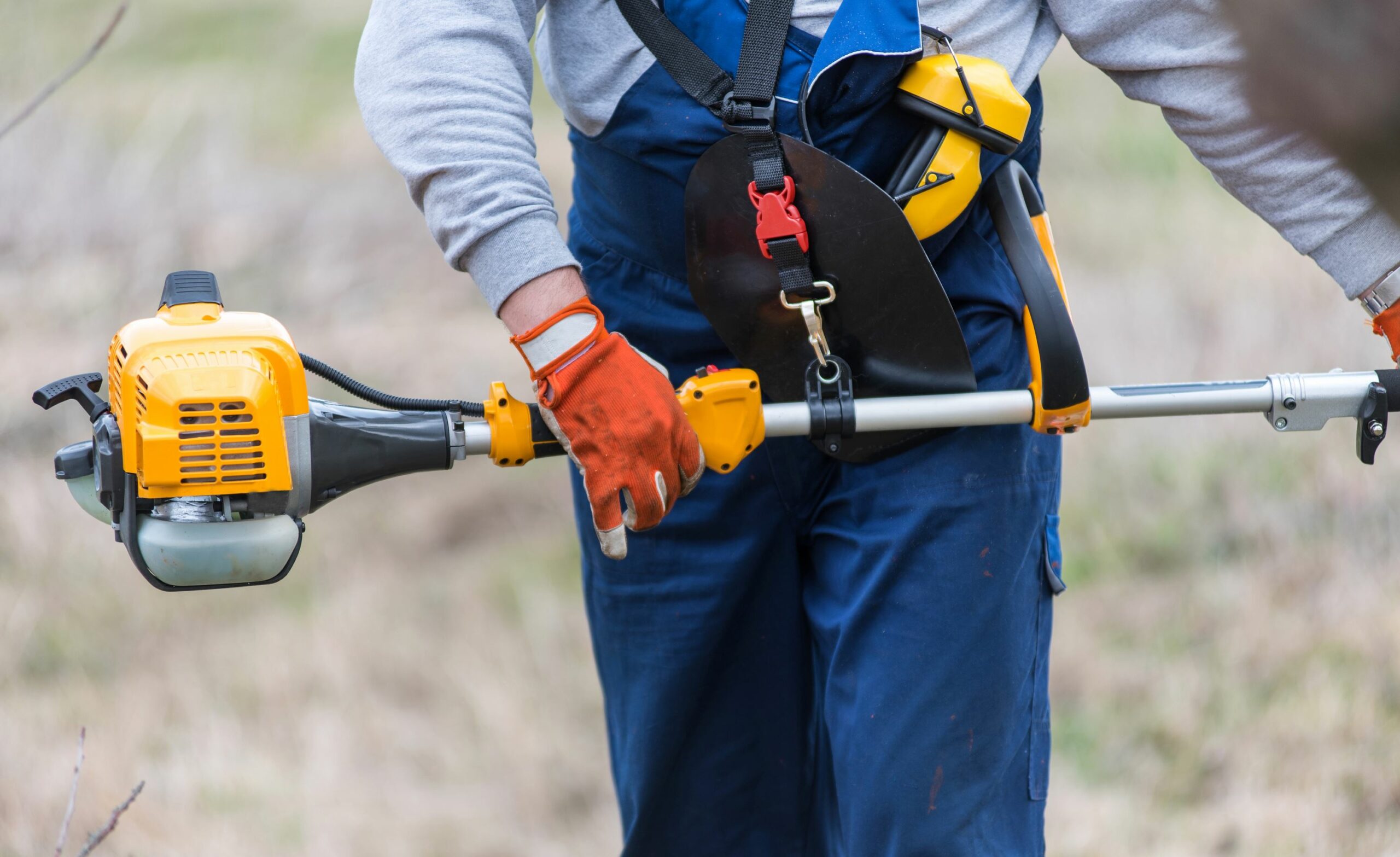 Locally owned equipment rental shops are a roll of the dice. I have found their level of service to span from outstanding to downright cruddy. I think it's worth it to find your local dealer and stop by with a list of questions about price, safety gear, refueling and hours of operation. You may find a friendly, local resource happy for your business. Or you might find an overworked 18 year old who isn't quite sure how things work.
I had great experiences with my little local rental place until I rented a weed-whacker. I got all the way to the job-site 30 miles away before I figured out there was no replacement string. I got an hour of work out of it before having to return it. When I did, no one apologized or offered a refund.
Pros
Might be one very close to you. Since they are smaller they are often located closer in to neighborhoods.
Staff can be very helpful and friendly.
They tend to try and match Home Depot and Lowe's pricing.
Tend to be a little more flexible on return times.
Don't have to deal with big box parking lots and crowds.
Cons
May not offer safety gear as part of the package
Usually require renter to refill gas and buy oil
Can be extremely busy and crowded during the weekdays with contractors
Hours are usually more limited than big box store. More geared toward contractors
National/Regional
Nationwide equipment rental outfits like United Rental are my least favorite option for homeowners doing small projects. They aren't as convenient as other options, and aren't generally accustomed to doing business with homeowners.
Pros
Usually have multiple brands and types to choose from.
Can be cheaper for week-long rentals.
Cons
Typically located in the middle of industrial areas far from where anyone lives.
It can be difficult to track down a local phone number or address from their websites. Hard to get someone local on the phone.
Used to dealing with contractors and large construction firms. They don't deal with a lot of homeowners.
Often require you to set up an account to reserve a tool.
The Rental Process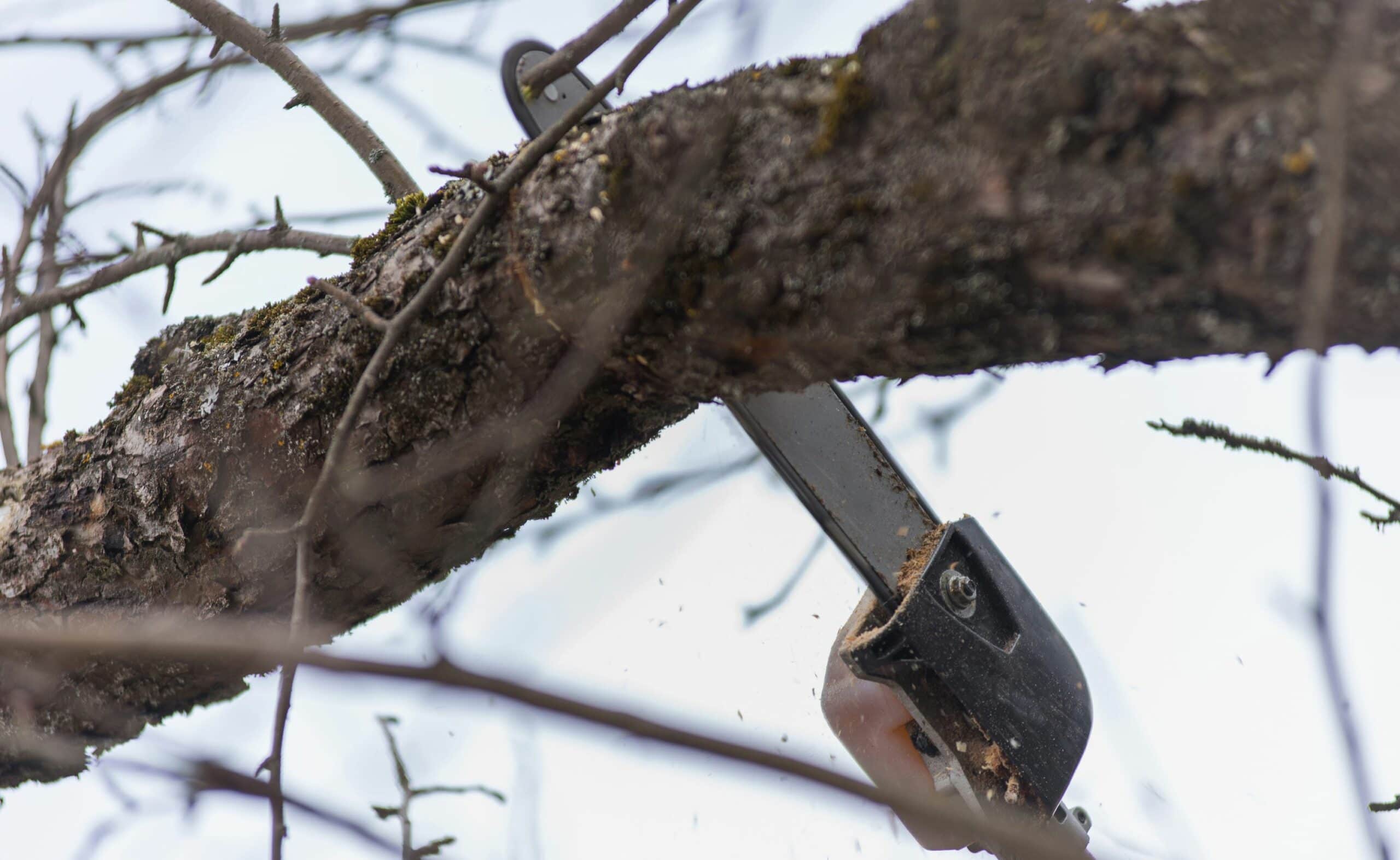 If you find it impossible to flag down a Home Depot associate to get help, you will be pleasantly surprised by the level of service you get in their Tool Rental Department.
I'm not sure what they're putting in the water, but the staff who rent out equipment always prove themselves knowledgeable, thorough, and eager to explain.  They always seem to be there when you need them, too.
If you choose to go to Home Depot to rent, as I suggest, here's how the process works.
Get your rig ready for transporting. Your pole saw will be 8' long when not extended. Can you fold down a passenger seat to make it fit inside? Roll a window down to make it fit?  You will be leaving with a can of gas. Do you have an enclosed trunk you can put it in? Are you comfortable driving home with a window open to allow fumes to escape? If you have a friend with a truck, this is the time to ask to borrow it. Who knows, you may even convince them to stick around and help with the trimming.
Call first. Make sure your saw is available. If it isn't, ask if they can check on other stores. Or, ask when demand typically wanes.
Bring ID. This is a spendy piece of equipment. They want to make sure you are who you say you are, and that you can afford it. Bring a drivers license and credit card to the store. When you check out, you'll be asked to run your card to place a hold. The final amount will be charged when you return it.  Typical method of rental.
Run through startup procedures. You should receive a basic explanation of the steps to start the saw. If not, ask for one. It's unlikely you will be given further more detailed instructions, since you're inside a store and there's nothing to practice on. I find it helpful to mime starting it up in front of the rental associate and repeating the steps aloud. They will quickly educate you if you don't appear 100% certain. There are countless videos online as well, but leaving with the start up instructions clear in mind is always a good idea.
Learn the fueling and lubing process. Unless your project is tiny, you will probably burn through the tank of mixed fuel (a combination of 2 cycle oil and gasoline). Make sure you know where the fuel goes. Most saws today use a clear, plastic tank so you can monitor fuel levels easily. The same goes for bar and chain oil. Keeping the chain lubed up correctly improves performance and protects the bar. Make sure you know where the oil goes and how full it is. The clerk should know this information and be willing to run you through it, in no small part because you can do damage if you do it wrong.  Online videos abound as well, if you get home and still don't feel confident.
Collect all your gear. Pole saws come with lots of goodies. Most associates will know this, but you may have to remind them. The last time I rented from Home Depot, I had to ask if they provided PPE. The worker assumed I had my own or didn't want it. Don't be afraid to ask. You should leave the store with:
Pole saw with a tank of mixed fuel
Hard hat with built-in face shield
Chaps
Ear protection (sometimes built in to the hard hat)
Bar and chain oil
Small can of mixed fuel
Returning the Saw
Here's how to stay in the good graces of the tool rental desk. Keep these people happy. You'll probably be back, now that you've gotten the hang of things.
Clean with a dry cloth and a wire brush. The rental service will probably do a more thorough job, but doing your part is the courteous thing to do. Plus, you can technically be charged cleaning fees if it comes back in too rough a condition.
Fill with mixed fuel. Top off the tank with the fuel they gave you. It will be easier for the workers to fill the can than the saw itself. Things get crazy at the rental desk on a weekend and anything you can do to make their life easier will be appreciated.
Call if late. If you told them you would be back in four hours and it's looking like you will need it overnight, then let the rental service know. They might have someone with their own project waiting on your return. Giving them updates regarding when you'll have the saw back will make it easier for them to schedule or reschedule.
FAQ'S
Question: Is a Gas Powered Pole Saw Worth the Rental Price?
Answer: Almost always, yes. A quality gas-powered pole saw rental will cost 1/10the price of buying a new one. Unless you are a professional tree-trimmer you probably won't use it more than ten times. Even if you do, you still come out ahead. Other people will store, maintain, and sharpen the saw. They will also supply mixed fuel. You'll get a hands-on introduction while you're there, as well.
Question: Should I Use a Manual or Power Pole Saw?
Answer: If your branches are thicker than your arm, then a power pole saw is worth it. Manual saws are good for small maintenance jobs like getting rid of water shoots on fruit trees, but big pruning jobs will always be easier and much faster, not to mention safer, with a power saw.
Question: How High Can I Reach With a Pole Saw?
Answer: 10'-15' trees can be pruned with pole saws. It is possible to get on a ladder and reach higher, but I don't recommend it. If your tree is that big, get an estimate from a trained arborist. Things can get complicated really quickly when you're dealing with particularly large or tall trees.
Question: What's the Difference Between a Pole Saw and a Chainsaw?
Answer: A pole saw is essentially a chainsaw on a very long, telescoping stick. A chainsaw's bar sits snug against the engine. A pole saw has the engine down by the operator with the bar at the other end. This makes it possible to stay on the ground where it's safer and to be at a distance from branches that fall in unpredictable ways.
Question: How Much Does it Cost to Rent a Power Pole Saw?
Answer: As of the fall of 2022, it was $46 for four hours and $65 for 24 hours at The Home Depot.
Conclusion
If you are on the proverbial fence about whether to rent or buy a pole saw, I heartily recommend making a few calls to tool rental services. If you live by the ubiquitous Home Depot, start there.
The Home Depot's prices, services, and quality of tools make it my default choice.
Rent a gas-powered, 12' telescoping pole saw. Use it for a day of easy pruning and firewood making.
Return it.
Come home to a clean garage with no gas odor, no cumbersome tools taking up space, and a neat stack of firewood in the backyard. You will be sold on letting someone else do the dirty work.