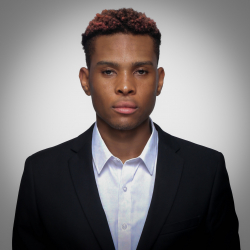 Latest posts by Emmanuel Joseph
(see all)
Whether you use your chainsaw for home gardening or professional woodworking, some parts will need to be maintained or replaced over time. The chain is one such component of a chainsaw. 
Chains are the most important component of your chainsaw because they do the actual cutting, so a poorly chosen chain can cost you hours of work, inefficiency, fatigue, and, in some cases, even harm. 
As an HVAC technician, I understand It can be intimidating to replace saw chains, especially if your chainsaw lacks information about the chain on its body. 
In this article, I'll show you how to find the best chainsaw replacement chains for your chainsaw, considering its regular or new use. 
Bottom Line Up Front
Chainsaw chains are divided into two types: full-chisel chains and semi-chisel chains. If you want a chainsaw chain with sharp-corner cutters that can easily tear into wood fibers, that is efficient, and that has a maximum speed, you should get a full chisel chainsaw chain. The Husqvarna X-cut SP33G 20-inch chain is my overall favorite for a full chisel chain.
If you want a chain with slightly rounded cutter corners that is ideal for cutting hardwood, has a low risk of kickbacks, performs well in dirty and rough environments, and has long-lasting sharpness. You should look for a chainsaw chain with a semi-chisel. The Oregon S33 AdvanceCut Replacement chainsaw chain is my top choice for a semi-chisel chain, as it is ideal for cutting softwood and has a high debris tolerance.
Selection Criteria
Sharpness:

 Your chainsaw chain needs to be sharp, but how long can it stay sharp? A semi-chisel chain is ideal if you have a large area of brush you want to clear up or a tall pile of lumber you want to mill. It is best because it will retain its sharpness for an extended period of time and won't send you to the sharpening shed every few hours. My top picks are sharp chains, and they stay sharp.

Kickback:

 You want a chainsaw chain with the lowest kickback because otherwise, you risk getting hurt from debris flying around, or the chain flying off the bar. Full chisel chains typically have an increased risk of kickback, while semi-chisel chains have lower tendencies of kickback. But there were times when I still wanted a full chisel for its many other advantages, so I looked beyond the sharpness of its cutters to the chain's arrangement. Was it a full complement chain with the highest number of cutting teeth and a lower risk of kickback, or was it a full skip chain with enough distance between the cutting teeth that lowers the risk of kickback? As we progress further, I will give a detailed explanation of these terms.

Size:

I always opt for replacement chains with the longest bar sizes and the highest number of drive links. This way, I can be assured of its compatibility with many models of chainsaws, just in case I want to get more saws or replace the current one I have. All my top picks have bar sizes longer than the average chainsaw chain and can fit a variety of chainsaws. (Interesting read: How to Measure Chainsaw Bars)

Brand:

 Brands like Husqvarna have proven to have the best quality chains. They even go as far as providing a table on their website that links their available chains to the chainsaws they are compatible with. This saves you time and resources in finding the best replacement chains for your saw. The brands in my top picks have been around for years and tested and tried. 
Pick At A Glance
Husqvarna X-cut SP33G 20-inch chain:

 This chain is famous for its high cutting efficiency, low kickback, and the fact that it can be used by professionals and nonprofessionals alike. 

Oregon S33 AdvanceCut Replacement chainsaw chain:

 This chain is known for its high tolerance for debris, compatibility with many chainsaws makes and models, and low maintenance requirement. 

SUNGATOR 3-PACK SG-S62 18-inch chain:

 This chain is known for its durability as it is made of German steel. It is also semi-chisel; hence, low risk of kickback, and most importantly, it has chrome plated chain cutters for wear and tear avoidance.

Stihl 26RS68 18" Chainsaw Chain:

 This chain is strong and durable as it is made from steel. It is easy to attach to your chainsaw and has a long lifespan. 

Greenworks 29072 8" Replacement Pole Saw Chain:

 This small chain is used for small jobs like cutting firewood. It is compatible with a lot of chainsaws, compact, and lightweight. It also has a very low kickback.

Husqvarna X-Cut SP33G Semi-Chisel PIXEL:

 This chain is suited for damp cutting, like felling trees or limbing them in climates that have low temperatures. For example, spring or winter.

AR-PRO 4-pack Chainsaw Chain:

 This chain is known for its speed, low vibration, and efficiency. It also fits all chainsaws.

Oregon E72 Powercut Chainsaw Chain:

 The Oregon E72 is famous for its consistency with cuts, minimum vibration, and longevity.

Sun Joe SJW 10" Semi-Chisel Chain:

 If you're looking for accuracy while cutting wood or are an arborist, then the Sun Joe is perfect. It has a very low kickback and retains its sharpness for a long period of time.

Husqvarna H42 Chisel Chain:

 Although this chain does not retain its sharpness for long periods, it can cut hardwood and, if preferred, for tough jobs. Professional woodworkers mostly use it. 
Interesting Read: Best Ripping Chainsaw Chains.
Best Chainsaw Replacement Chains
If you have been dealing with chain breakage, possibly from cutting too much hardwood or clearing rough terrain around the farm, you may want to consider the SG-S62 SUNGATOR chain. 
This chain is well-known for its heat-treated and quenched rivets, creating stronger connections between the drive links and making them nearly impossible to break. It is lightweight, compact, and small enough to fit in a pocket, weighing only 1.34 pounds.
Features
Made from German imported steel and treated by heat. This gives it a superior quality in its performance and strength. 

Its cutters are chrome plated, which makes it long-lasting and strong.

It comes with a semi-chisel design that makes it suitable for use in dirt and dust while retaining its sharpness for a long period of time. 
Pros
Low risk of kickback.

It is resistant to wear and tear.

Its teeth are very sharp.

It is very safe. 
Cons
It can only fit bars up to 18 inches, which means there are not a lot of chainsaws or guide bars it is compatible with.
Verdict
The SUNGATOR SG-S62 is a very reliable chain, not only because of its features but also because anybody can use it. It doesn't fit bars longer than 18 inches, so small gardeners or DIY enthusiasts favor it more. 
When the Husqvarna brand started incorporating chains into its products, the SP33G Semi-Chisel PIXEL was the first chain they developed.
If you want to fall trees or limb them in climates with shallow temperatures where the woods are damp and moist, this is the right chain for you. Its semi-chisel features enable it to retain its sharpness for a long period of time with little kickback and high debris tolerance. 
Simply put, it is suited for tough jobs.
Features
It is equipped with a bumper drive link to minimize kickback

It comes with a filing kit
Pros
Lasting sharpness. 

It has a low stretch.

It is durable.

It has a high cutting force.
Cons
It takes a lot of energy to operate. 

Quite short in length, with only 56 drive links, and will fit only medium to small saws.
Verdict
This is the right chain for tough jobs while having safety in mind. It is mainly used by professionals, even though anyone can operate it. Because it is semi-chisel, it can power through rough and dirty terrains. So if you're looking for a chain with just the right amount of force, sharpness, and longevity, buy the SP33G Semi-Chisel PIXEL.
Another chain you should consider if you're looking for one with strength and durability is the Stihl 26RS68. It weighs approximately 9.6 ounces, fits bars up to 18 inches, and comes in a factory-sealed original box. It has 68 drive links, a .325 inches pitch, and a .063 gauge. 
Features
It is made of steel for tensile strength. 

It has thick drive links and is very sturdy.
Pros
Durability. 

Easy to assemble or install.

Long life span.
Cons
It cannot be relied on for its prolonged sharpness.

Relatively heavy. 
Verdict
The Stihl brand is a renowned brand known for its quality products. Combining that with the fact that it has the standard pitch and gauge for the best chains, I can say that this would also be a wise buy. 
The Oregon S33 is a specialized chainsaw chain because although it fits chainsaws with bars up to 42cc (rare), it is designed to work best with pole saws. 
It is compatible with either battery-powered or electric pole saws models with an 8-inch bar. Examples include the Husqvarna H37-33 and Stihl 63PM333E. With a pitch of 3/8″, a .050 GA and 33 drive links, this replacement chain is ideal if you are into landscaping, pruning, or climbing and have acquired a taste for the precision of the highest standards. 
Features 
It comes with the Oregon LubriTec oiling system that enhances lubrication and reduces friction. 

It has a semi-chisel design.
Pros
High tolerance for debris.

It is lightweight.

Easy maintenance.

Low kickback for increased safety.

Easy to install.
Cons
It is incredibly small and mainly used for technical purposes.
Verdict
This chain is excellent for professionals or homeowners looking for precision and accuracy. It is lightweight, portable, and a low-cost option for your pole saw.
Known for its heightened precision and effectiveness in limited spaces, this is the perfect chain if you are a tree surgeon or arborist because your work will require precision and accuracy for it to be well appreciated. It is 20 inches in length and weighs 5.4 ounces. It has a .325 inches pitch, a .050 GA, and 80 drive links. You have a very sharp chain with a pitch of this size and this number of drive links. 
Features
This chain is equipped with oil-shaped channels in its drive links. It guides oil to the x-cut so that you have a well-lubricated chain with minor wear and tear.

It is already stretched at the factory, allowing you to use it for more extended periods without having to adjust it frequently. The stretching is done to adjust the tension to the best level for the chain.

Long enough to fit up to 20 inches of chainsaw bars from the Husqvarna brand and other models, giving you a wide range of options. 
Pros
Very sharp.

Long-lasting.

Easy to install and use.

Low kickback and high cutting efficiency.
Cons
It mostly fits just the Husqvarna brand of saws with a limited range of other options. 
Verdict
Whether you're a homeowner, a regular gardener, or a professional tree surgeon, this chain can carry out your cutting and carving needs. You don't have to be experienced to put it in place or operate it. You will also get good value for your money as it is durable and efficient. 
If you are searching for a chain with speed and efficiency, but you also want to eliminate the problem of too much vibration, then the AR-PRO is the right chain for you. It is designed to work with all chainsaws with bars up to 14 inches in length and is made of heat-treated and chrome-plated carbon steel that is corrosion-resistant.
Because it is designed for hard jobs, it also comes with wear and tear-proof rivets. No job is too difficult for this chain, and professionals highly seek it. It has a pitch of 3/8″, a .050 GA, and 52 drive links. 
Features
Made out of carbon steel for strength.

It comes with a bonus file to save time and money.

It comes in a pack of 4 chains that can be interlinked for additional length. 
Pros
Suitable for heavy-duty jobs. 

Resistant to wear and tear.

Low vibration. 

Long-lasting. 
Cons 
Requires high maintenance.

It has no provision for easy lubrication.
Verdict 
You can count on the AR-PRO to complete any task, no matter how difficult. Consider buying this chain if you need to clear a field of fallen trees or cut thick timber or if you're transitioning from a regular home gardener to a lifestyle farmer and need sturdier, more efficient tools.
Do you have a corded or cordless pole saw and have been looking for the best replacement chain? Then look no further, especially if you have small jobs that do not require a lot of force. The Greenworks 8-inch chain is perfect for cutting firewood or limbing fallen or standing trees. It boasts a standard 3/8″ pitch, 33 drive links, and a .050 gauge. 
Features
It is compatible with most pole saws but works best with the Greenworks models such as the 20192, 20302, 20352, and 20672.

It is a full skip chain with ample distance between its teeth to reduce the rate of debris formation. 
Pros
Easy to set in place.

It is not heavy.

It doesn't require much energy and saves the cordless pole saw battery.
Cons
Best suited for Greenworks saws even though it can work with others.
Verdict
If you already own a Greenworks pole saw, this chain is ideal. The Greenworks brand is one of the most well-known in the bar saw industry, so chances are you have one. Furthermore, you can rely on it to operate correctly because it is a specialized tool. It is unquestionably a great buy.
With the Oregon E72, you are guaranteed minimum vibration and longevity and get the same result each time. They are perfect for people who work with logs and tree-care specialists. This is because they have full-chisel cutters giving it just the right amount of speed and precision.
The Oregon E72 is also suitable for many chainsaw models with 20-inch bars. It has a pitch of 3/8″, a .050 gauge, and 72 drive links.
Features
It boasts the Oregon LubriTec oiling system that enhances lubrication and reduces friction.

Hardened rivets that are chrome plated to combat wear and tear. 

Complete chisel design to minimize kickback.
Pros
It is Durable.

Easy to install.

Beginner friendly

High lubrication. 

Low vibration.

Compatible with most chainsaws.
Cons
Requires a lot of energy and fuel.

Requires protective gear.
Verdict
If you are a newbie chainsaw user and do not know much about chains, this is the right chain. Its high compatibility rate with different chainsaw models combined with its low kickback rate and adequate lubrication system makes operating as straightforward as possible while also getting the job done. Just remember to always gear up first for protection.
As someone who desires accuracy, minimal kickback, and long-lasting sharpness, the Sun Joe SJW is a chain I am most times compelled to buy. Its different cutter makes it stand out. It is, however, only suited for the Sun Joe SJW-10Bar model for chainsaws and pole saws. It weighs 0.01 ounces, is incredibly light, can be carried in a pocket, and is very safe to use. 
Features
Designed with advanced technology.

Different cutter designs to reduce kickback rate.

Heat-treated drive links to increase tensile strength and prevent wear. 
Pros
Low kickback.

Longevity.

Lightweight, yet strong.

Compact.
Cons
Designed for only the Sun Joe SJW models of saws

Doesn't come with a file. 
Verdict
You should only buy this chain if you already have the same saw brand. Professionals or nonprofessionals can use it with little or no experience. 
For efficiency and minimal vibration, you can consider this chain. It has total chisel cutters that make clean cuts on the hardwood but do not retain their sharpness for long. Experienced chainsaw operators and professionals mostly use it. 
The Husqvarna H42 Chisel Chain is suitable for bars up to 16 inches and has a pitch and gauge of 3/8 inches and 1.5mm, respectively. Plus, it has 60 drive links. 
Read also: How to Find the Best 16-Inch Chainsaw chains.
Features
It comes with bumper drives to minimize friction 

It comes with its file kit.
Pros
It can cut hardwood.

It has a high-performance rate.

Compatible with most saws.
Cons
It needs experience and a certain level of professionalism to operate.

Has a high tendency for kickback.
Verdict
This is a chain that is powerful, inexpensive, and gritty. It is one of the best choices if you're into felling trees, milling or drilling timber, or hauling large loads across farmlands. 
How To Replace a Chainsaw Chain
The following steps will guide you in replacing your old chainsaw chains for ones.
Step 1:

 Unscrew the guide bar.

Step 2:

 Release the tensioner's chainsaw by pulling the bar's nose. 

Step 3:

 Now remove the old chain from the bar.

Step 4:

 Unscrew the internal tensioner on the bar so that putting a new chain on it can be easy.

Step 5:

 Now wrap the chain around the bar's grove and make sure that the chain's drive links are in contact with the sprockets of the bar. 

Step 6:

 Increase the tension on the bar by pulling it a little further away from the nose of the chainsaw. This makes the new chain settle comfortably on the bar. 

Step 7:

 Screw back the guide bar to the chainsaw itself. That's all! 
Frequently Asked Questions
Question: What type of chainsaw chain is best?
Answer: The full chisel chainsaw. A full chisel chainsaw chain has squared and sharply pointed cutters. They can cut almost any wood with ferocity. Because they allow the chain to move quickly through the wood, a full chisel chain is widely regarded as the best professional chainsaw chain.
Question: How often do you need to replace a chainsaw chain?
Answer: This depends entirely on how often you use your chainsaw. If you use the chainsaw on a daily basis, it can last for more than five years. However, if you use it occasionally, it can last for decades if properly maintained. This is due to the chainsaw's teeth, which deteriorate with each use and become dull after a while.
Question: What type of chainsaw chain is best for hardwood?
Answer: Semi Chisel chains are perfect for cutting hardwood. It can easily cut hard and soft wood. It not only has a wide range of applications but also lasts a long time and retains its sharpness. This is the best option if you want a chain that can cut firewood and hardwood.
Question: What is the difference between chainsaw chains?
Answer: The major difference between chainsaw chains is the thickness. Some chains are thicker than others. Professionals usually use thick links for serious and consistent tasks. This is because they are much stronger. On the other hand, thin links are not suitable for tough wood. But they are easier to carry around due to their lightweight.
Question: What is a full skip chain?
Answer: Unlike a standard chain, a skip chain has fewer cutting teeth, so it won't drag as many teeth through the wood you're cutting. However, when there is less drag on the chain, it requires less power to cut through it. That is, the motor in your saw will run faster, allowing it to operate at a more efficient power curve.
The Bottom Line
I have pointed out a few questions before getting a replacement chainsaw chain.
Does it have the exact dimensions as the old one?
Is it a full chisel or a semi-chisel? Is it a full complement or a full skip?
What is its kickback and vibration rate? Can it cut hardwood or softwood? Etc.
Correct analysis and measurement of the above parameters will allow you to decide which chain is best for your saw. Pay attention to the tightness of the replacement chains on your saw. When replacing the chains on your saw, ensure they are not too tight or loose around the bar. A chain that is too tight will break, causing harm to the operator. A too-loose chain will fly off the bar, injuring the operator. The solution is simple: lift the replaced chain from the bar with your fingers and check the tightness. Manually spin the chain around the bar, noting how difficult or easy it is to revolve.